There was an idea.Mark Reynolds
knows this, called the single-season strikeout record.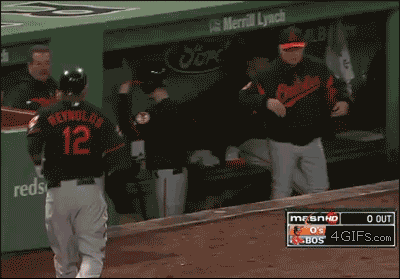 The idea was to bring together a
group of remarkable whiffers
, see if they could become something
far less
.
See if they could focus solely on their own stats when we needed them to,
to swing at the pitches we never could.
JOEY GALLO
got traded still believing in that idea.
IN HEROES
Like the mighty Phoenix rising out of Arizona, Joey Gallo returns at full force for the 2022 season, and with him, t
he return of the Joey Gallo appreciation thread.This thread is built for the celebration of the strikeout.
The whiff. The sound before the fury. The ability of a man to fail miserably to do the most fundamental thing about the game of baseball. Hitting the ball.
It is not here to disparage other posters. If that is your purpose, I will ask the moderators to strike down your posts with great vengeance and furious anger. This thread is satirical in nature. If you can't grasp that or if it upsets you,
GO AWAY.
This is a place of harmony.
Of balance.
Of the inner strength that makes a
man look up into the heavens and think, "The count's 0-2, let me go ahead and swing with my eyes closed."
Joey Gallo is the patron saint of this thread.
He is our alpha and our omega. In 2021, he finished the season with
213 strikeouts,
the most of his career and the 5th most all-time.
If he hadn't been traded or if
Aaron Boone
knew how to manage a baseball team, he might very well have broken the record.
Late in the season, King Donkey gave us the
Grand Conjunction
- a moment in time
where he had 200 strikeouts and his batting average was .200, as foretold by Mother Aughra on the world of Thra during the age of the Skesis and the UrRu.
What's Joey after in 2022?
The all-time strikeout record for a single season is
223, set by Mark Reynolds in 2009.
The American League record is
222 set by Adam Dunn in 2012.
Joey Gallo has primed for the season by hitting .200 in spring training with 13 strikeouts in 30 at-bats. He's also really cut down on his walks, with only 4. That's exciting because that gives him more chances to swing and miss.
There are only 15 instances of someone striking out 200 times in a season, and Joey Gallo is responsible for two of those seasons. He also struck out 207 times in 2018, and just missed the 200-mark in 2017 with 196.
200 strikeouts is not an easy accomplishment. It means you have to:
1) Really suck at making contact
2) Be on a team that doesn't give a **** that you strike out a lot
3) Hit just enough home runs to justify how much you strike out.
Last year, there were 6 guys who struck out at least 180 times, and we celebrate them all.
Matt Chapman whiffed 202 times
Adolis Garcia got to 194
MVP Shohei Ohtani whiffed 189 times
Javier Baez reached 184
Miguel Sano got to 183.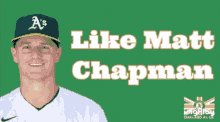 Chapman
is going to have to get comfortable striking out north of the border as was traded to the Blue Jays this off-season.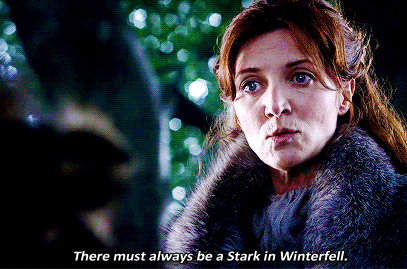 Garcia really turned it on late to get to 194 strikeouts against just 32 walks. It's great that he plays for the
Rangers because of the old prophecy. Just like t
here must always be a Stark in Winterfell,
there must always be a guy in Arlington capable of striking out 200 times in a season.
Ohtani,
if I recall correctly based on my fantasy baseball team a year ago, had 43 HR and 97 RBI at the All-Star break, then hit 3 homers the rest of the way and struck out 170 times in 80 games. A promising finish.
Baez
jumped from the Cubs to the Mets last year, and now plays for Detroit. He was phenomenal with the Cubs - 131 strikeouts in 91 games. Going to Detroit will have him facing the ghosts of magnificent whiffers like Cecil Fielder and Rob Deer. Let's hope he can measure up.
Sano
got to 183 strikeouts in just 135 games and had 90 in 53 games during the mini-season of 2020.He's almost 29 so when that bat speed starts slowing down he might really start sucking more. Something to follow.
I would be remiss to not mention
Eugenio Suarez
, my second-favorite non-Astro in the world (Ser Gallo-had clearly #1). Suarez was Joey G's prime challenger for the first half of last year, finishing with 171 strikeouts and hitting .198. The Reds eventually shut him down because he was so terrible. But earlier in the season, they started batting him leadoff so he could strikeout more, one of the smartest moves I've ever seen. Now he's been traded to Seattle, because I guess that's a move you want to make if you're Seattle?
Of course, most of these guys are just the appetizers, because King Donkey is the real filet mignon in this smorgasbord of strikeout entrees.
Let's go over his 2021 season one more time.
498 at bats
99 hits
38 HR
77 RBI
213 strikeouts
.199 batting average
111 walks
The guy had 114 more strikeouts than hits. His career high in hits for a season is 103 back in 2018.
After the trade to New York,
he was the anti-Babe Ruth, 188 at-bats, 88 strikeouts, a .160 batting average.
And if the Yankees don't lock him up this year, all that sweet, sweet talent will be on the open market in 2023.
A brief look at Joey's assault on other strikeout records.
He is 42nd among active players with 885 through 7 seasons. That puts him 115 away from 1,000 in his career. At the the pace he ended last year with, he should have that by late June.
If he stays healthy and can get to 200 strikeouts this year, he'll be up into the top 20 active.
He starts 2022 tied for 464th all-time with Omar Moreno and Jonathan Schoop.
He needs 3 strikeouts to tie Rusty Staub for 461st. That chump Staub took 11,229 plate
appearances to get to 888 career strikeouts. Joey's at 885 in NINE THOUSAND FEWER plateappearances. Another 200 strikeout season will get him into the top 300, rareified air withlegends like Garry Templeton and Preston Wilson and Jeff Francouer.
I'd be remiss if I don't shout out some of the all-time greats trying to move up the charts
before they hang up their spikes for good.
Justin Upton is 52 strikeouts short of 2,000 for his career. Only 6 other guys have done that. Unfortuntely, last week the Angels decided they wanted to pay him $28 million to not play baseball at all. We'll keep an eye on Jussy Uppy and see who picks him up.
Miguel Cabrera is 70 strikeouts short of 2,000. He's 39 and it's sort of hard to imagine how much
he'll play this year for Detroit. He's hit 56 home runs total since 2016, during which time the Tigers have paid him $176 million. Plus the $32 million they owe him this year. And the $32 million they owe him next year. Oops.
One final note, if you don't like this thread or don't like me, here's an idea. Ignore this thread and ignore me right along with it. I'm posting about Joey Gallo and the strikeout kings of Major League Baseball until heretires or I die, whichever comes first.
Let the swings and misses begin!