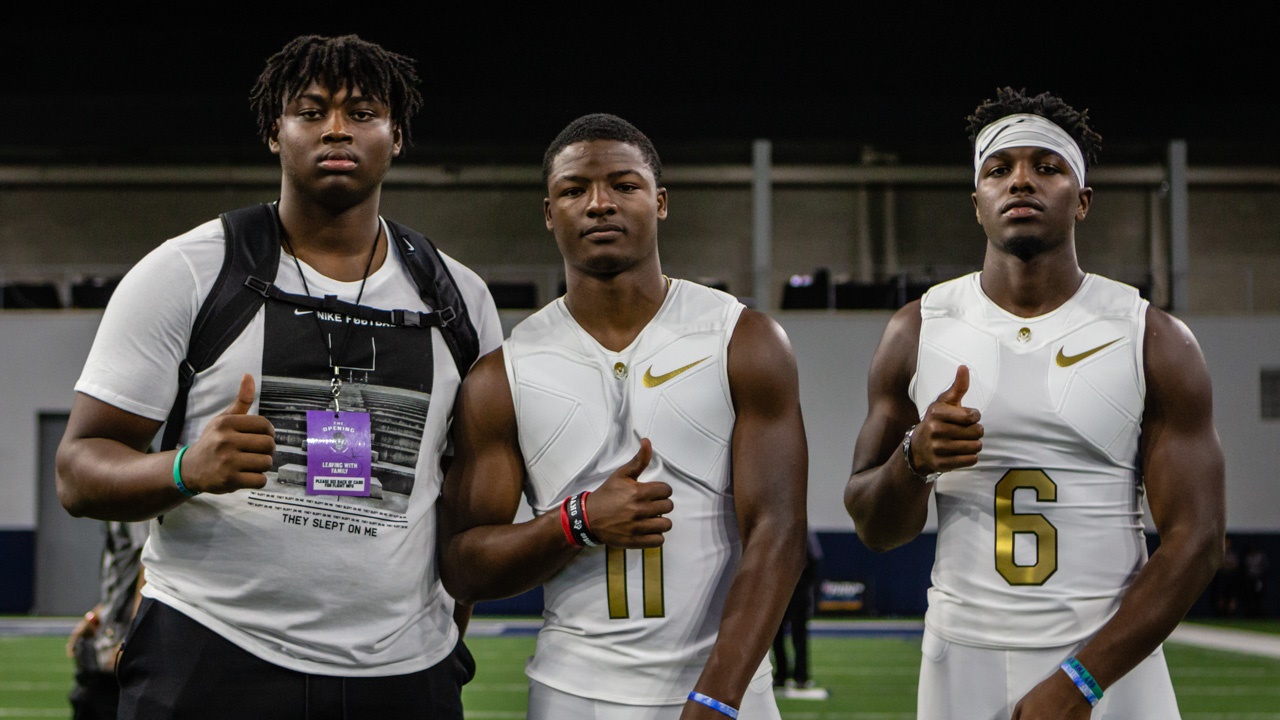 Photo by Justin Schoenemann
Texas A&M Football Recruiting
Recruiting Rankings Update: Shaking up the 2019, '20 & '21 classes
---
It's always a little bit of an arduous task to make adjustments to our in-state player rankings, and with the summer circuit nearly all the way behind us, there were some big decisions to be made on quite a few players. There's no doubt, though, that the cream has started to rise to the top in terms of the best in 2019. Jason Howell and I did the majority of our work on those seniors-to-be, but we also spent some time reshuffling our 2020 list as well as unveiling our early look at 2021 with 25 youngsters we expect to lead the line in the future. Let's start with the movers and shakers in 2019.
There's a new number one as Atascocita OL Kenyon Green's outstanding showing at The Opening cemented him as the state's top player. The A&M commit has been off-the-charts good through the spring camp circuit and the big time summer events. Ohio State pledge Garrett Wilson moves up to number two behind Green. An absolute monster wherever he is on the field, the Lake Travis product has simply been too good to ignore in the last few months. A&M commits DeMarvin Leal and Brian Williams hold their spots in the top five at Nos. 3 and 4, respectively, and Erick Young's brilliant outing in Frisco has landed him at our No. 5 spot. I think he solidifed himself as the state's top corner prospect and a "can't miss" prospect.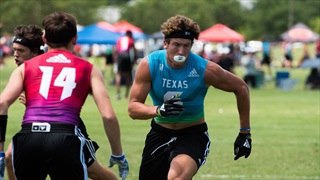 Hayden Hyde, TexAgs
A&M TE commit Baylor Cupp gets his well-deserved bump into the top 10, as well. He lands at No. 7. Texas OL commit Tyler Johnson from Conroe Oak Ridge also shot all the way up to No. 8 as he should have. We think he's right behind Green as the best offensive lineman in the state. Cuero's Jordan Whittington (hampered by injury) and West Mesquite's Dylan Wright round out the top 10.
Other significant moves came from Grant Gunnell (Arizona) at number 16, A&M TE target Jalen Wydermyer of Dickinson at 38, Andrew Coker (TCU) at 40, Layden Robinson (A&M) at 42, Colt Ellison (TCU) up to 60 and TQ Jackson (Arkansas) to 63. Maverick McIvor (Texas Tech) and Myles Brooks (Baylor) also added their names to the list for the first time.
The A&M commits are ranked as follows:
Not much new at the top for the incoming juniors. North Shore's Zach Evans, North Forest's Demond Demas, Southlake Carroll's RJ Mickens, and Aledo's Jase McCllelan all hold their previous spots from 1-4.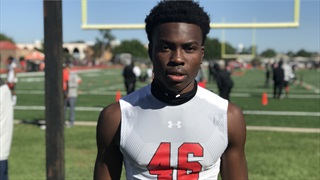 TexAgs
Fort Bend Austin stud WR Troy Omeire hops up to No. 5, though, and Clear Creek's Chad Lindberg kicks off a deep group of offensive lineman at No. 6. The biggest mover within the top 10 comes from Newton DE James Sylvester who shoots all the way up to No. 9 after being in the 20's in our previous list. The southeast Texas standout checks every box when looking at future high-level defensive end prospects, and he'll be one of the key cogs in another loaded roster down in Newton. Mesquite Poteet RB Seth McGowan and Cibolo Steele CB Jaylon Jones also received a well-deserved boost.
Houston Austin's Malik Hornsby is the first quarterback off the board at No. 15, and he's followed up by Texas QB commit Hudson Card at spot 16. Both kids are uber-athletic with tons of upside, and you could find either in the state's top 10 by the end of the year. Frisco Lone Star WR Marvin Mims is quickly turning heads as a "must have" on the outside, and Dickinson CB Donald Warnell was a physical specimen during his time at camp in College Station earlier this summer. Both of those skill guys got a little bump, as well.
As we've mentioned, the 2020 offensive line class is extremely deep, and it could be seen as a matter of preference in terms of how you'd put them in order. Here's what we came up with...
Newcomers to the list include Spring Woods DE Vernon Brougton at No. 32 and Midland Lee WR Loic Fouonji at spot 44.
It's pretty crazy to think we were already able to fill out at list of 25 top players that are entering their sophomore years, but we did it. I'll just hit the quick highlights here, and it starts and ends with perhaps the best offensive line class this state has ever seen. As good as 2020 is up front, 2021 is loaded at the top.
Katy Taylor's Hayden Conner takes the top spot, but fellow offensive line mates Reuben Fatheree (Richmond Foster), Donovan Jackson (Bellaire Episcopal), Bryce Foster (Katy Taylor) and Erick Cade (Denton Braswell) are all in the top 10. Every one of those guys should be considered a top-of-the-line player.
Other names of interest include Katy Tompkins DE Tunmise Adeleye at No. 8, Texarkana Pleasant Grove DE Landon Jackson at spot No. 12, and Fort Bend Ridge Point WR John Paul Richardson at No. 21.
Never miss the latest news from TexAgs!
Join our free email list