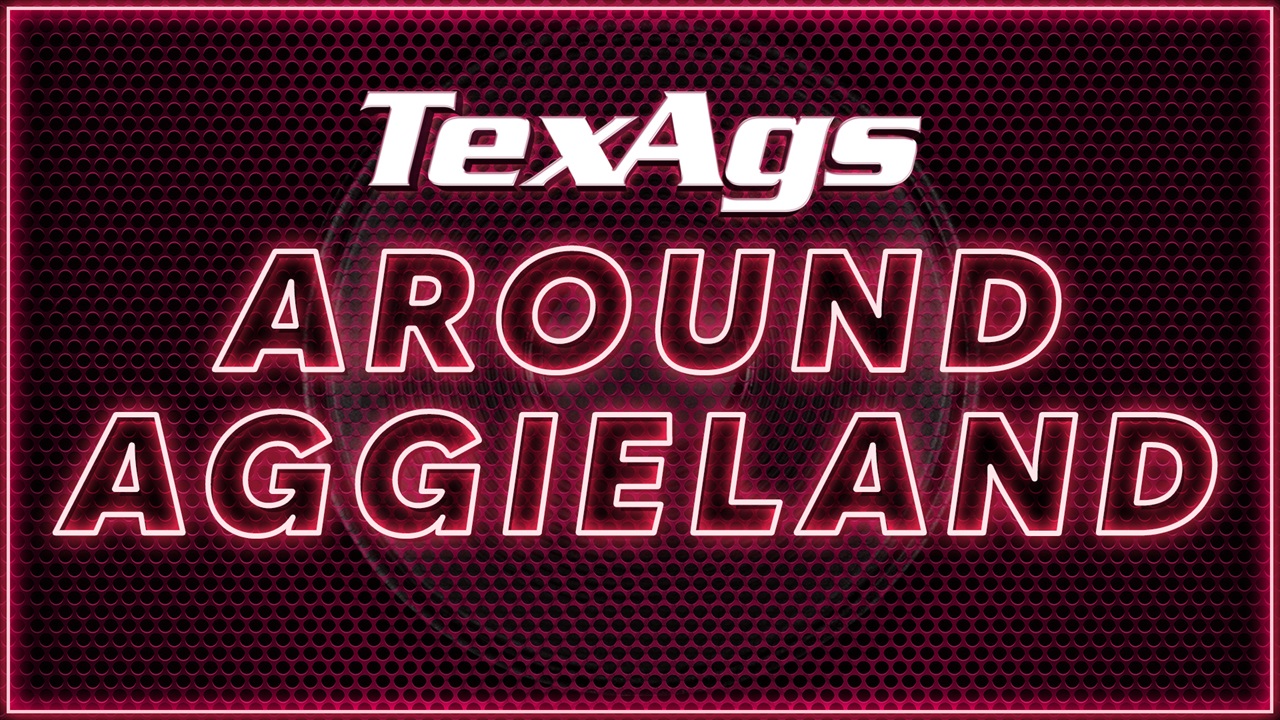 Texas A&M Baseball
Around Aggieland (3/19)
---
During Friday's edition of TexAgs Radio, the fish bowl's own Richard Zane joined to share updates from the latest in Aggie Athletics as there is plenty to run down from the hardwood, the diamonds, the tennis courts and much more.
---
Women's basketball (23-2, 13-1 in SEC play)
On Monday evening, it was announced that the Aggies would be the #2 seed in the Mercado Region, as opposed to a #1 seed as we expected.
Ciera Johnson's response was fantastic, saying, "We wanted to be #1, but we came up short against Georgia. When you don't handle business, that's what happens. You have to reap the consequences. I feel like we're in a good spot, and it doesn't matter where we are seeded. We just got to win, and that's what we're going to do."
#2 Texas A&M will face #15 Troy on Monday evening in the first round. Tip-off is scheduled for 5:00 p.m. CT at the Erwin Center in Austin. The game will be televised on ESPN2.
The winner of Texas A&M/Troy will play the winner of #7 Iowa State/#10 Michigan State.
Softball (19-3, 0-0 in SEC play)
Texas A&M went 2-0 in their midweek contests.
Tuesday: Texas A&M 6, Houston Baptist 0

Kayla Poynter (5.0 IP, 5 H, 0 R, 0 BB, 8 K) and Grace Uribe (2.0 IP, 2 H, 0 R, 0 BB, 2 K) combined to shutout the Huskies.

Thursday: Texas A&M 5, McNeese St. 1

Makinzy Herzog tossed her first-career no-hitter, striking out nine and walking four. The only run against Herzog was unearned in the second on a Trinity Cannon throwing error.
Jo Evans & Co. begin SEC play this weekend with a Saturday-Sunday-Monday set in Baton Rouge against No. 12 LSU.
Saturday: 6:00 p.m. CT on SEC Network+
Sunday: 5:00 p.m. CT on SEC Network
Monday: 6:00 p.m. CT on SEC Network
Baseball (15-5, 0-1 in SEC play)
Texas A&M extended their winning streak to 11 games on Tuesday night by taking down the Houston Cougars in the Aggies' first road contest.
Tuesday: Texas A&M 9, Houston 4

Kalae Harrison hit a grand slam in the second inning.
Austin Bost hit a no-doubt two-run homer in the fourth.
Mason Ornelas threw three perfect innings in relief, punching out five and picking up the win. Through 11.2 innings pitched in 2021, Ornelas' ERA is still a perfect 0.00.
The Aggies traveled to Gainesville to open SEC play against No. 5 Florida in the brand-new Florida Ballpark on Thursday night.
The series continues Friday and will conclude on Saturday.
Friday: 5:30 p.m. CT on SEC Network+
Saturday: 12:00 p.m. CT on SEC Network+
Men's Tennis (10-4, 4-3 in SEC play)
No. 12 Texas A&M defeated No. 25 Oklahoma State, 4-3, in Stillwater on Tuesday.
A&M won the doubles point, 2-1.
Valentin Vacherot won his match in three sets (6-7, 7-6, 6-1)
Juan Carlos Aguilar won his match in three sets (3-6, 6-4, 6-4)
Pierce Rollins won his match in three sets (1-6, 7-5, 6-4)
A&M has the weekend off and will host No. 6 TCU on Tuesday in Bryan-College Station.
On Wednesday, Valentine Vacherot was named the SEC's Player of the Week.
This is the second time this season that Vacherot has received Player of the Week honors.
Soccer (8-3, 7-1 in SEC play)
No. 11 Texas A&M lost their spring opener on Monday night, falling to Rice, 3-2, in overtime.
Macie Kolb and Taylor Ziemer scored 13 seconds apart in the 31'.
A&M dominated the match, outshooting the Owls 32-18.
The Aggies host Louisiana on Saturday night at Ellis Field. The match kicks off at 7:00 p.m. CT and will be streamed on SEC Network+.
Men's Golf
Texas A&M played in the Tiger Invitational this week in Opelika, Alabama.
The Aggies finished 11th/15 in the tournament.
Sam Bennett shot a 3-under 69 in the final round. It was the third-best score of the round.
The Aggies are back in action next weekend as they play in the Old Waverly Collegiate in West Point, Mississippi.
The tournament begins on Friday, March 26, and runs through Sunday, March 28.
Women's Golf
The Aggies are in action this weekend as they play in the Liz Murphy Invitational in Athens, Georgia. The tournament is being hosted by the University of Georgia.
Play begins Friday, March 19, and concludes on Sunday, March 21.
Track & Field
The Aggies begin their 2021 outdoor season this weekend, running in the Willie Williams Classic in Tuscon, Arizona, hosted by the University of Arizona.
The meet runs Friday-Saturday.
A trio of Aggies received USTFCCCA accolades.
Tyra Gittens was named the Field Athlete of the Year.
Athing Mu was named the Track Athlete of the Year.
Assistant coach Sean Brady was named the Women's Assistant Coach of the Year.
Volleyball (9-5, 9-5 in SEC play)
The Aggies are on the road once again this weekend as they travel to Columbia, Missouri, to face the Mizzou Tigers.
Friday: 6:00 p.m. CT on the SEC Network+
Saturday: 6:00 p.m. CT on the SEC Network+
Women's Tennis (10-3, 2-1 in SEC play)
Texas A&M will face No. 14 Vanderbilt on Saturday in Nashville.
Play begins at 12:00 p.m. CT at the Currey Tennis Center.
Never miss the latest news from TexAgs!
Join our free email list