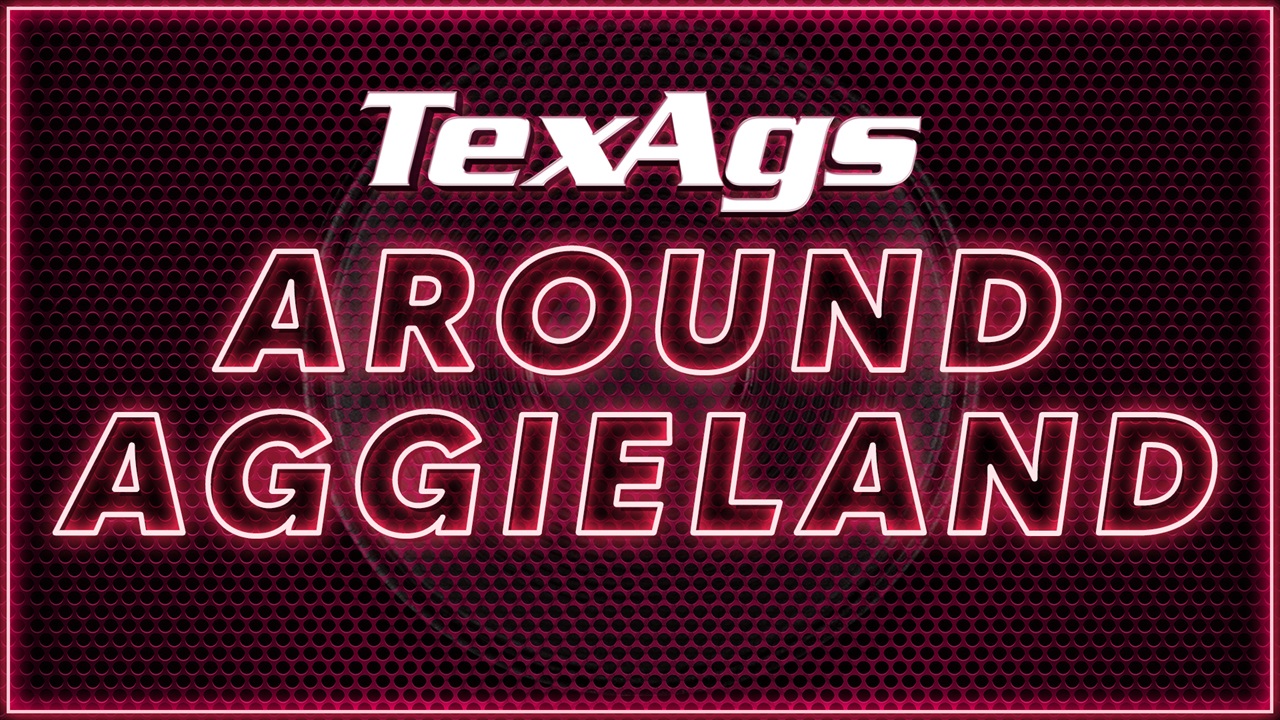 Texas A&M Baseball
Around Aggieland (5/23)
---
During Monday's edition of TexAgs Radio, Richard Zane joined to take us Around Aggieland and provided updates as baseball is headed into the postseason, softball and tennis seasons concluded over the weekend and more.
---
Baseball (35-17, 19-11 in SEC)
No. 6 Texas A&M put the finishing touches on a magical regular season with a series victory in Oxford, clinching the program's first-ever SEC West division championship.
Saturday: No. 6 Texas A&M 12, Ole Miss 5

Dylan Rock hit a game-tying, three-run home run in the fourth. Rock extended his on-base streak to 43 games.
Brett Minnich hit a go-ahead grand slam in the fourth.
Ryan Targac hit a two-run home run in the ninth.
Jordan Thompson added a solo blast in the ninth.
Austin Bost was 3-for-4 with two runs scored.
Joseph Menefee earned his team-leading sixth victory of the season, allowing just one run over four innings.
The Aggies are up to No. 5 in the latest D1Baseball poll and head into the Southeastern Conference Tournament as the #2 seed in Hoover.
#2 Texas A&M will face either #7 Florida or #10 South Carolina on Wednesday around 1 p.m.
Women's Golf
After three rounds at Grayhawk Golf Club in Scottsdale, No. 19 Texas A&M sits in third place and will advance to another round of stroke play on Monday, May 23.
As a team, the Aggies sit at 13-over through three rounds (292, 297, 299 - 877) as the top-15 teams advanced to Monday.
No. 1 Stanford currently leads the field at even-par.
Also advancing are No. 2 Oregon, No. 15 UCLA, No. 17 Auburn, No. 10 Florida State, No. 14 LSU, No. 5 San Jose State, No. 27 Georgia, No. 11 USC, No. 45 Purdue, No. 7 Arizona State, No. 13 Texas, No. 8 Virginia and No. 3 South Carolina.
The top-eight advance to match play, beginning on Tuesday.
The first Aggie, Hailee Cooper, tees off at 11:50 a.m. CT on Monday.
Women's Tennis (33-2, 13-0 in SEC)
#7 Texas A&M's season came to a heartbreaking end at the hands of #2 Oklahoma in the NCAA Quarterfinals in Champaign, Illinois, on Friday night.
#2 Oklahoma 4, #7 Texas A&M 3

Oklahoma took the doubles point, 2-1.
Carson Branstine fell to Laynee Sleeth in straight sets (2-6, 3-6).
Tatiana Makarova fell to Carmen Corley in three sets (6-3, 2-6, 3-6).
Mary Stoiana defeated Ivana Corley in straight sets (6-2, 6-1).
Jayci Goldsmith defeated Dana Guzman in straight sets (6-4, 6-2).
Gianna Pielet defeated Alexandra Pisareva in straight sets (6-2, 6-3).
Jeanette Mireles fell to Emma Staker in three sets (6-3, 3-6, 4-6).
Softball (31-28)
Texas A&M's season came to a close this weekend after a 2-2 showing in the Norman Regional.
Friday: Texas A&M 5, Minnesota 1

Haley Lee hit a two-run single in the fourth to put A&M up 3-1.
Grace Uribe hit a two-run home run in the sixth.
Emiley Kennedy allowed one run across 4.2 innings, giving up just two hits and earning the win.
Makinzy Herzog tossed 2.1 innings of scoreless ball, allowing just two hits.

Saturday: #1 Oklahoma 3, Texas A&M 2

Oklahoma scored twice in the first and once in the fourth.
Lee hit a two-run home run the sixth.

Saturday: Texas A&M 10, Minnesota 7

The Aggies trailed 6-2 before a six-run outburst in the sixth put A&M on top.
Herzog hit a solo home run in the fourth. Herzog was 3-for-3 with 2 RBIs.
Katie Dack's two-run home run in the sixth put the Aggies ahead. Dack was 3-for-4 with 3 RBIs.
Uribe's two-run single in the seventh gave A&M some much-needed insurance.
The win was Jo Evans' 1,300th career victory as a head coach, just the ninth to reach that milestone in NCAA history.
On Monday morning, Ross Bjork announced that Evans would not be returning in 2023, ending her tenure at Texas A&M after 26 seasons.
Never miss the latest news from TexAgs!
Join our free email list