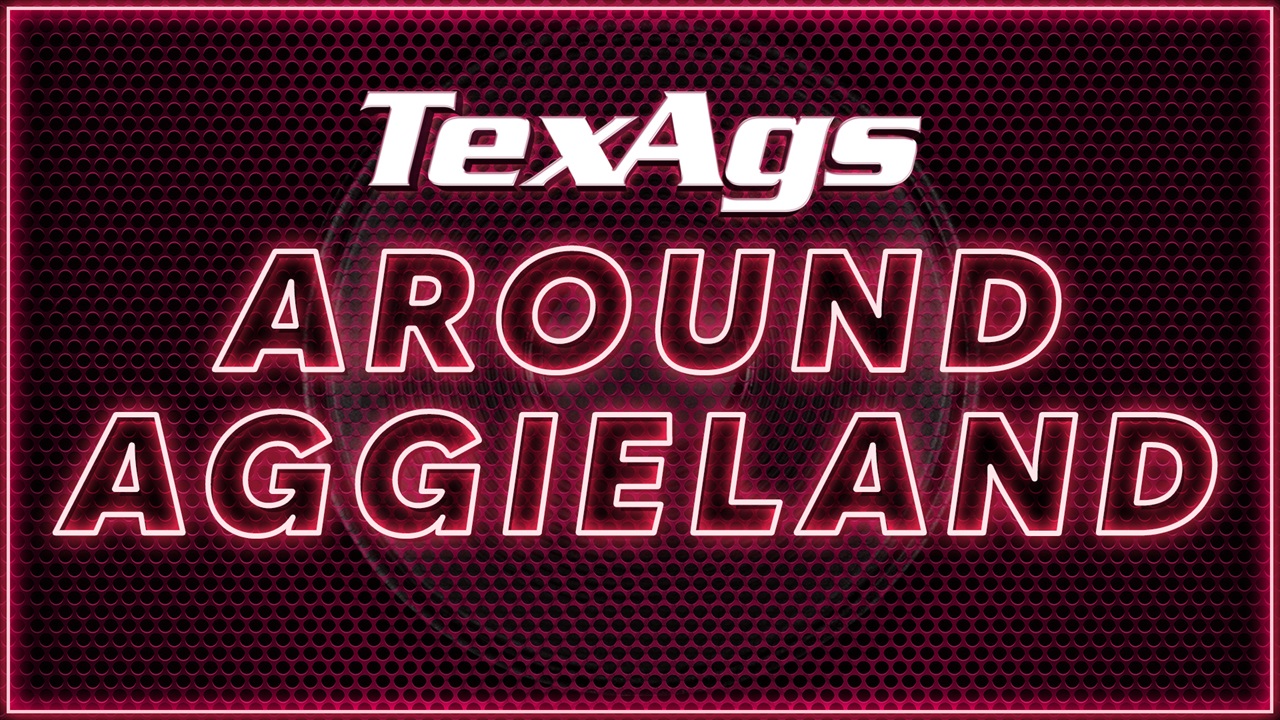 Texas A&M Basketball
Around Aggieland (3/4)
---
During Friday's edition of TexAgs Radio, the fishbowl's own Richard Zane joined to share updates from the latest in Aggie Athletics as a busy weekend is on tap in College Station with basketball's regular-season finale, action on the diamonds and much, much more.
---
Basketball (19-11, 8-9 in SEC)
On Wednesday night, the Aggies turned in perhaps their most impressive performance of the 2021-2022 campaign in a 16-point road victory over No. 25 Alabama in Tuscaloosa, 87-71.
Quenton Jackson led the way for the Ags with 28 points.
Tyrece Radford scored 22 points.
Henry Coleman III registered a double-double with 18 points and 11 rebounds.
Texas A&M eyes their 20th win of the season and a .500 conference record on Saturday when they host Mississippi State in the regular-season finale.
Tipoff is set for 7:30 p.m. CT, and the game will be televised on the SEC Network.
Women's Basketball (14-15, 4-12 in SEC)
Texas A&M's 2021-2022 campaign came to a close on Wednesday afternoon as the Aggies fell to Vanderbilt in the first round of the Southeastern Conference Tournament, 85-69.
Destiny Pitts scored 24 points, including 4-of-8 3-point shots.
Kayla Wells scored 20 points on 7-of-11 shooting from the field.
Aaliyah Patty added 10 points and finished one rebound shy of a double-double.
With the season now complete, legendary head coach Gary Blair can officially enjoy retirement after a 50-year career, the last 19 of which he spent at Texas A&M.
Baseball (6-2, 0-0 in SEC)
The Aggies got back in the win column on Tuesday night when they took down Lance Berkman's Houston Baptist Huskies at Olsen Field, 3-2.
Brett Minnich homered in the fourth inning to give A&M the lead.
Jack Moss drove in a pair with a fifth-inning double.
Khristian Curtis (2-0): W, 5.0 IP, 2 H, 0 R, 2 BB, 3 K
Jim Schlossnagle and Texas A&M hit the road this weekend for the first time this season, playing in the Frisco Classic at Rider's Field, home of the Frisco Roughriders, AA affiliate of the Texas Rangers.
Friday: vs. Washington State - 7 p.m. CT
Saturday: vs. Iowa - 6 p.m. CT
Sunday: vs. Wichita State - 6 p.m. CT
All games will be streaming on the pay-per-view service, FloBaseball.
Softball (12-2, 0-0 in SEC)
Jo Evans and the Aggies are on the West Coast this weekend as Texas A&M participates in the Judi Garman Classic in Fullerton, California.
Friday: vs. Weber State - 2 p.m. CT
Friday: vs. LMU - 7:30 p.m. CT
Saturday: vs. Utah - 2:30 p.m. CT
Saturday: vs. No. 5 UCLA - 7 p.m. CT
Sunday: vs. No. 23 Arizona State - 11 a.m. CT
None of the games will be available on TV or streaming this weekend.
Equestrian (9-2, 5-1 in SEC)
No. 3 Texas A&M looks to get back on the horse on Saturday as the Aggies travel to Dallas for a non-conference meet with No. 7 SMU.
The meet begins at 10 a.m. CT, and it will not be televised.
Men's Golf
Sam Bennett is playing in his second pro event of the year as an amateur in the PGA Tour's Arnold Palmer Invitational at Bay Hill Club & Lounge.
Bennett finished Thursday's first round at 2-over, tied for 81st.
The projected cut line is set at 1-over.
Bennett tees off at 1:19 p.m. CT on Friday.
Women's Tennis (14-1, 0-0 in SEC)
The eighth-ranked Aggies begin Southeastern Conference action this weekend at the Mitchell Tennis Center with a pair of matches this weekend.
Sunday: vs. No. 13 Florida - 12 p.m. CT
Men's Tennis (6-5, 0-0 in SEC)
Needing to get back on track and hopefully snap a five-match losing streak, Texas A&M hosts a doubleheader at Mitchell Tennis Center on Friday afternoon.
12 p.m. CT: vs. Incarnate Word
6 p.m. CT: vs. Arkansas - SEC match
Soccer
Texas A&M continues its spring exhibition schedule on Saturday as the Aggies travel to Huntsville to face Sam Houston.
Kickoff is scheduled for 2 p.m. CT at Joseph Pritchett Field.
The match will not be televised.
Never miss the latest news from TexAgs!
Join our free email list