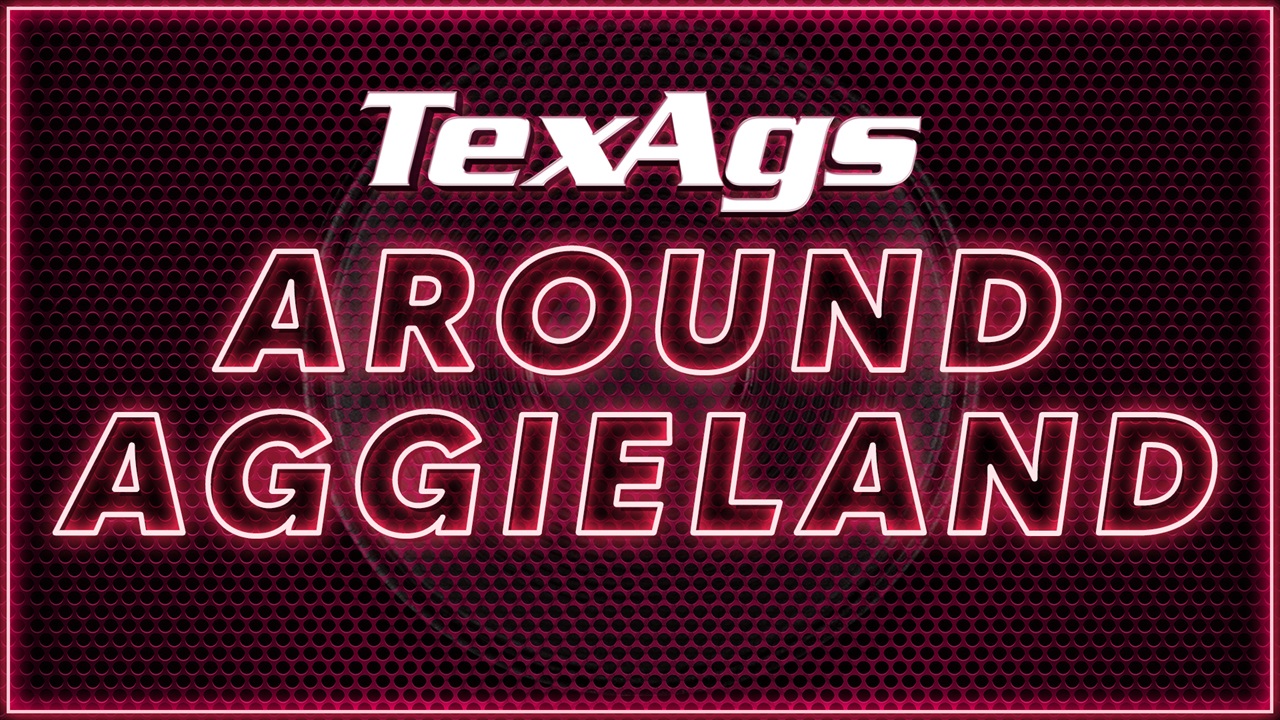 Texas A&M Baseball
Around Aggieland (5/14)
---
During Friday's edition of TexAgs Radio, the fish bowl's own Richard Zane joined to share updates from the latest in Aggie Athletics as there is plenty to run down from the diamonds, track, the tennis courts and much more.
---
Softball (31-21, 8-17 in SEC play)
On Monday afternoon, it was announced that three Aggies earned All-SEC honors.
Makinzy Herzog was named a first-team All-SEC selection.
Bre Warren was named a second-team and All-SEC selection as well as an All-SEC Freshman team selection.
Rylen Wiggins was named an All-SEC Freshman selection.
For some unknown and inexcusable reason, Haley Lee was snubbed from any all-conference honors despite ranking sixth in average (.413), leading in slugging percentage (.923), fourth in OBP (.530), second in total bases (132) and second in home runs (22).

For comparison, the SEC's Player of the Year Bailey Hemphill (Alabama) hit .418 (3rd), slugged .738 (6th), OBP .571 (1st) and ranked outside the top 15 in total bases and home runs. Hemphill walked just nine more times (43) than Lee (34).
Hemphill played most of her time at catcher while Lee split time behind the plate and at first. In 31 stealing attempts against, Hemphill threw out seven would-be-base-stealers compared to Lee's six in 29 attempts.
Texas A&M lost a heartbreaker on Wednesday night in the first round of the SEC Tournament in Tuscaloosa, falling to Tennessee, 3-2, in nine innings.
Trailing 1-0 in the third, Makinzy Herzog hit a solo home run to tie the game. It would remain tied until the ninth.
Herzog's second home run in the game gave the Aggies a 2-1 lead in the ninth. Herzog finished the game 4-for-5 with two home runs and two doubles. She had all four of A&M's hits.
In the bottom of the ninth, Tennessee scored two to walk-off A&M.
The Aggies have now lost seven in a row and are on the bubble of the NCAA Tournament.
The NCAA Selection Show is set for Sunday, May 16, at 8:00 p.m. CT on ESPN2.
Track & Field
Texas A&M is hosting the 2021 Southeastern Conference Outdoor Championships this week, with the meet beginning on Thursday and wrapping up on Saturday.
Thursday: Nine Aggies advanced to the finals of their respective events.

Tyra Gittens leads the heptathlon with 3,920 points, setting the Texas A&M record for the high jump in the process with a clearance of 6-4.75(1.95m), which currently leads the NCAA.
Moitalel Mpoke recorded the best time in the 400m hurdles with a time of 49.73.
Brandon Miller recorded a United States Olympic Trials qualifying time of 1:46.06 in the 800m.
Others advancing to the finals are DeWitt Thomas and James Smith II in the men's 400m hurdles, Dominque Mustin in the women's 400m hurdles, Devin Dixon and Carlton Orange in the men's 800m, Lance Broome and Devon Achane in the men's 200m, and Sam Haskins in the men's javelin.

Friday: Field events begin at 2:00 p.m. CT, running events begin at 6:00 p.m. CT.

Streaming on SEC Network+

Saturday: Field events begin at 2:30 p.m. CT, running events begin at 5:00 p.m. CT.

Televised on SEC Network.
Men's Tennis (18-8, 7-5 in SEC play)
No. 8 Texas A&M has advanced to the Sweet 16 of the NCAA Tournament but won't play this weekend.
A&M will face No. 16 Mississippi State on Monday, May 17. The match begins at 6:00 p.m. CT.
In a February SEC showdown, A&M defeated the Bulldogs, 6-1.
Women's Tennis (21-7, 9-4 in SEC play)
No. 10 Texas A&M has advanced to the Sweet 16 of the NCAA Tournament and will face No. 7 Florida State on Sunday, May 16.
The match begins at 12:00 p.m. CT.
Baseball (27-23, 7-17 in SEC play)
After a 7-for-12 showing vs. Ole Miss in which he hit five home runs and drove in 11 runs, Will Frizzell earned all kinds of accolades.
National Collegiate Baseball Writers Association Player of the Week.
D1Baseball.com Player of the Week.
Perfect Game USA Player of the Week.
The Aggies travel to Auburn, Alabama, this weekend in a crucial SEC series as A&M and Auburn are fighting to make the SEC Tournament. The winner of this weekend's series will sit in the driver's seat for that 12th and final spot in Hoover.
Friday: 6:00 p.m. CT on SEC Network+
Saturday: 2:00 p.m. CT on SEC Network+
Sunday: 1:00 p.m. CT on SEC Network+
Men's Golf
No. 14 Texas A&M is headed to the NCAA Albuquerque Regional as the #3 seed. The NCAA Championships begins May 17-19 at the Championship Course at the University of New Mexico.
This is A&M's 25th all-time NCAA Championship appearance and the Aggies' 17th out of the last 18.
The other 13 teams playing in the Albuquerque regional include Oklahoma, Arizona State, Texas Tech, New Mexico, Stanford, Oregon State, Boise State, South Carolina, Nevada, San Diego, New Mexico State, Oakland and Prairie View A&M.
The low-five teams will advance to the NCAA Finals, which will be played May 28-June 2 at Grayhawk Golf Club in Scottsdale, Arizona.
Soccer (12-4-1, 7-1 in SEC play)
Three Aggies earned All-American honors from the United Soccer Coaches.
Jimena Lopez was named a first-team selection.
Addie McCain was named a second-team selection.
Karlina Sample was named a third-team selection.
Taylor Ziemer signed with Icelandic professional club Breiðablik.
Never miss the latest news from TexAgs!
Join our free email list