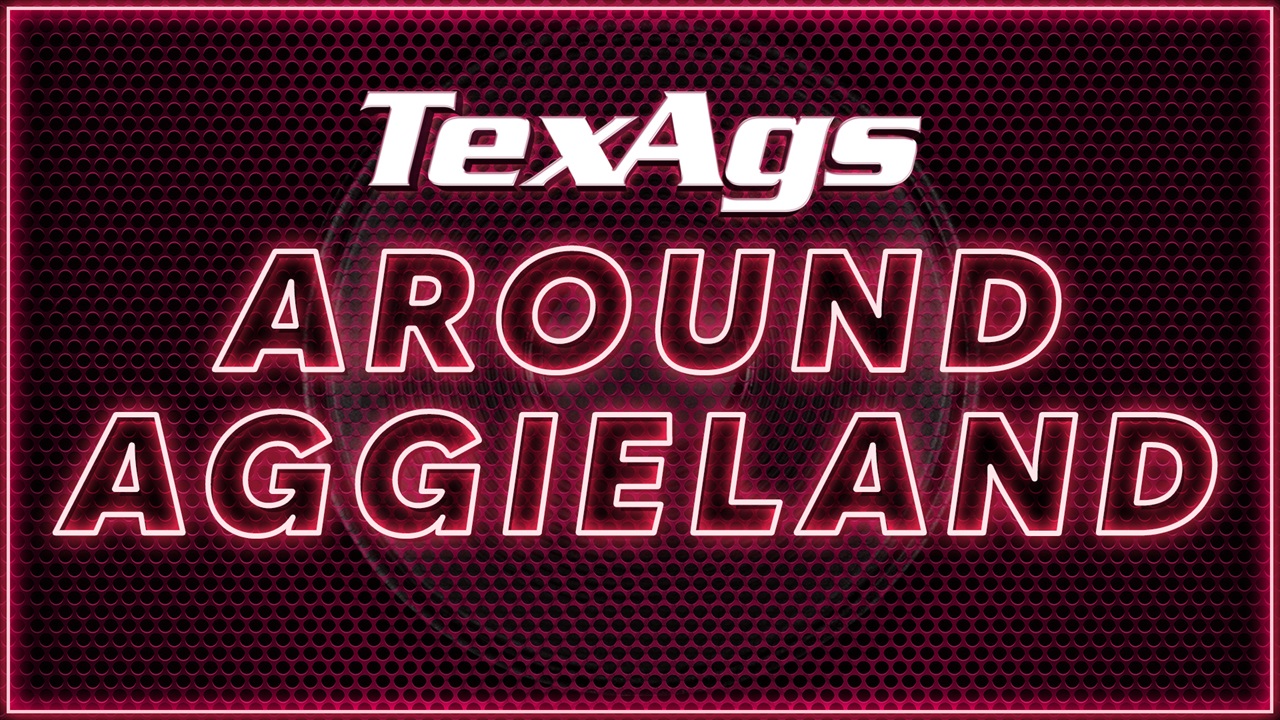 Texas A&M Baseball
Around Aggieland (3/24)
---
On Friday's edition of TexAgs Radio, Kay Naegeli took us Around Aggieland and provided updates on all things Texas A&M Athletics ahead of baseball's conference road series with No. 12 Tennessee, softball's top-25 meeting with Kentucky and much, much more.
---
Baseball (15-6, 1-2 in SEC)
No. 21 Texas A&M finished off its season sweep of the Rice Owls on Tuesday, winning 8-7 on an Austin Bost walk-off hit-by-pitch.
Jack Moss (3-for-5) tripled in a run in the third to tie the game.
Jace LaViolette (2-for-4) homered in the sixth.
Trevor Werner (2-for-4) blasted a two-run home run in the eighth.
The Aggies will continue its SEC schedule on the road this weekend in Knoxville, facing No. 12 Tennessee.
Friday: 5:30 p.m. CT, SEC Network+
Saturday: 11 a.m. CT, ESPN2
Sunday: 12 p.m. CT, SEC Network+
Softball (17-10, 2-4 in SEC)
A&M bounced back in the midweek after an 0-3 weekend, defeating Louisiana Tech on Wednesday at Davis Diamond, 6-3.
Aiyana Coleman finished the game 3-for-3 at the plate.
Julia Cottrill finished 1-for-2 with three RBIs.
Rylen Wiggins hit a two-run home run in the sixth.
Trisha Ford and Co. hit the road this weekend for a weekend series with No. 11 Kentucky.
Friday: 5:30 p.m. CT
Saturday: 1 p.m. CT
Sunday: 12 p.m. CT
All games will be streamed on SEC Network +.

Track & Field
Eric Casarez broke the school record in the men's 5000-meter as the Aggies' distance squad opened up at the Raleigh Relays at Paul Derr Track & Field Facility on Thursday night.

Running in the tenth heat of the 5000m, Casarez clocked 13:42.63 to break Henry Lelei's school record mark of 13:45.30 from 2013. Casarez finished ninth out of 239 total runners. He now holds three school records to his name.
On Friday, Julia Abell is scheduled to run the 3000m steeplechase at 4:40 p.m. CT to complete the trip to Raleigh.
Women's Tennis (17-1, 5-0 in SEC)
No. 2 Texas A&M travel to the state of Alabama this weekend for matchups against Alabama and No. 11 Auburn.
Friday: @ Alabama - 3 p.m. CT
Sunday: @ No. 11 Auburn - 12 p.m. CT
Neither match will be televised.
Men's Tennis (11-7, 4-2 in SEC)
The Maroon and White hosted Alabama on Thursday at Mitchell Tennis Center, pulling out the victory 4-3.
A&M secured the crucial doubles point in the match, 2-0. Raphael Perot, Giulio Perego and Guido Marson won their singles matches to secure the victory.
The men's tennis team will hit the road again this weekend, traveling to Knoxville for a match at 12 p.m. CT against Tennessee. The match will not be televised.
Women's Golf
Texas A&M will begin the Liz Murphey Collegiate Classic on Friday in Athens, Georgia and will wrap up play on Sunday.
Equestrian (8-5, 4-2 in SEC)
No. 4 Texas A&M meets No. 6 Georgia on Friday in the SEC Championship Semifinals in Blythewood, S.C. at 1:30 p.m. CT. The winner will face the victor of Auburn and South Carolina in the Championship match on Saturday. The meets will be streamed on SEC Network+.
Soccer
The Aggies will host a pair of spring exhibition matches on Saturday at Ellis Field, taking on Lamar and Baylor.
Game 1: vs Lamar - 1 p.m. CT
Game 2: vs Baylor - 5 p.m. CT
Never miss the latest news from TexAgs!
Join our free email list