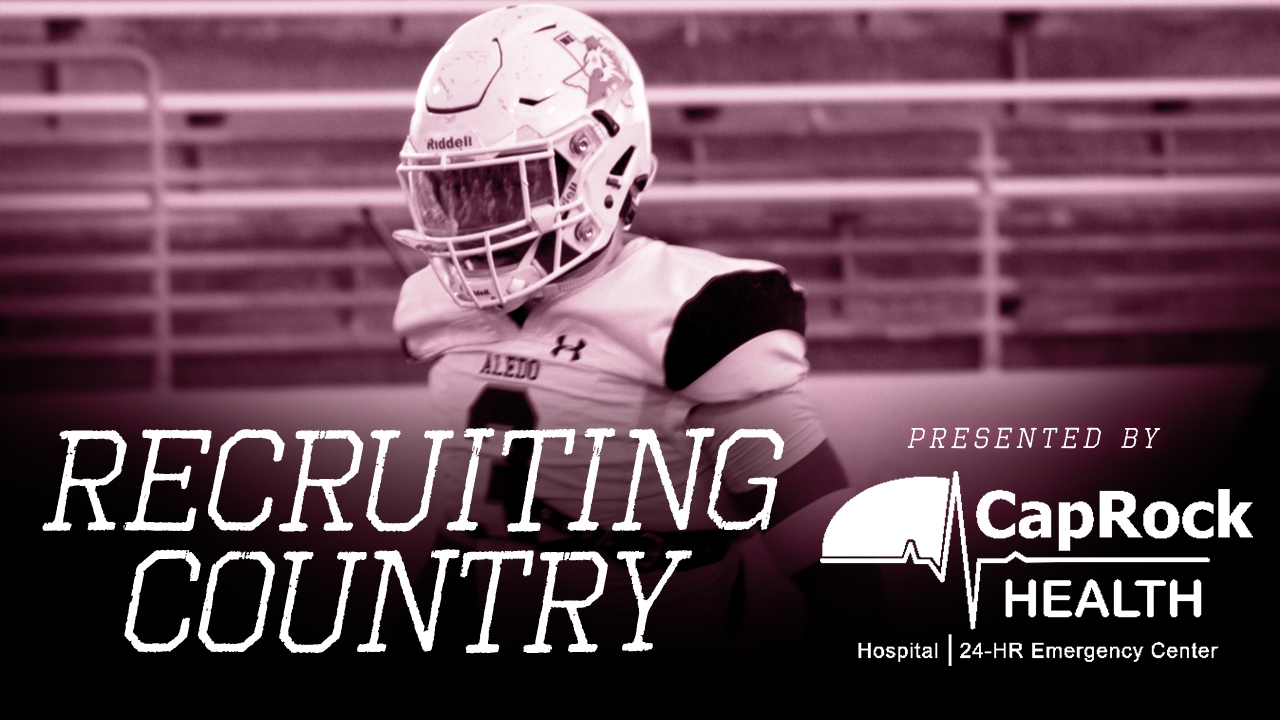 Texas A&M Football Recruiting
Recruiting Country: The latest recruiting news surrounding the Maroon & White
---
TexAgs' recruiting analyst Ryan Brauninger joined TexAgs Radio on Wednesday morning for another edition of Recruiting Country, highlighting the latest news and notes from the recruiting trail ahead of spring ball starting in Aggieland.
---

Key notes from Recruiting Country
AJ Vongphachanh is a highly productive linebacker out of Utah State that just went into the transfer portal. As of this morning, we have heard that A&M has made some inroads there and that A&M will try to get him on campus quickly. It seems like there has been some reciprocated communication. That's a name we'll keep an eye on, and it's a position of need. You would feel great about the depth if they could get another productive, seasoned guy at that spot, and that's what this kid is. With the way recruiting goes in the portal, you can't just throw your hands up on the second signing day when you have all of these other windows. I expect A&M to be aggressive in the race for this linebacker.

Tank Booker has visited Arkansas and Michigan State. There is nothing going on at A&M this week. Everyone is out for spring break, and nobody is on campus. We will expect guys to show up next week. I was told a potential visit for Booker sometime near the end of the month. This is a defensive end with multiple years left to play in college if he wants them, and he's an inside-stop-the-run body type. You have all these guys that can play on the edge and slide into the interior, but you don't have many huge bodies that can eat up guards. That's why there is interest in Booker.

Even if they go get guys out of the portal, there are still some other scholarship spots remaining. You can go out and sign the best players at a position. If you're loaded at the defensive line, but Booker is a best available-type and you've got roster spots available, bring him in.

Drelon Miller‍ came to A&M on an unofficial last week after being in Bryan for the state basketball playoffs for a couple of games. UIL rules prevent kids from going to campuses for UIL events and then subsequent recruiting visits. It sounds like Miller is in the process of finalizing his official visit list, and A&M will get an official visit sometime in the late spring or early summer. I believe he has four visits scheduled, and A&M will be the last of the four. I will expect a decision after those visits.

Dealyn Evans‍ committed to A&M for a while now. He announced his commitment in the TexAgs studio. He has turned himself into a great player, and that was a great evaluation by Elijah Robinson and Terry Price. He has transformed his body. He was physical and showed out at that camp. Jason Howell made multiple comments to me about how impressive he was. A&M has another great player along the defensive line that should see his rating jump nationally.

Offensive line recruiting is starting to take shape week after week. A&M's primary tackle targets in the state are Ory Williams‍ and Michael Uini‍. Bennett Warren‍ is another outstanding tackle prospect. Makai Saina‍ is one. Weston Davis‍ is another offensive tackle. Blake Ivy‍. Nate Kibble‍. All of these guys A&M would take in the class and be excited about. Four or five months ago, we were unsure about the offensive line class in the state of Texas, but they've really formed themselves. I'm not sure if A&M needs to go out of state at all. I'd lean towards this offensive line group being entirely from the state of Texas.

Kevin Sperry‍ committed to Oklahoma shortly after that camp. I think A&M will continue recruiting him, but there are plenty of quarterbacks in the class of 2025, both in and out of state. I'm going to interview Bekkem Kritza‍, and he's a guy that was in Colorado and is now in California. He's one A&M values highly early.

To a certain extent, receivers will wait to see what A&M's offense looks like this fall. Micah Hudson‍ is going to watch what A&M does from an offensive standpoint this year. There are others like Drelon Miller. There are good offers out in the state for that receiver group. It will be interesting to see who they zero in on and who shows up on visits and camps. Zion Kearney‍ is out of Fort Bend Hightower. Where does he fit on A&M's scale of what they value? We'll know more about the receiver position soon. There are a number of players that will be in a wait-and-see mode with A&M regarding what the product looks like on the field.

I would think starting next week that there will be kids making mid-week and weekend trips to College Station to watch A&M practice. Tyanthony Smith‍ and Xavier Atkins‍ are expected in College Station soon, and I like how A&M is trending for both of those kids. They're priority targets. It will be exciting. When you make an offensive coordinator transition, everyone wants to know what that looks like.
Never miss the latest news from TexAgs!
Join our free email list
PRESENTED BY