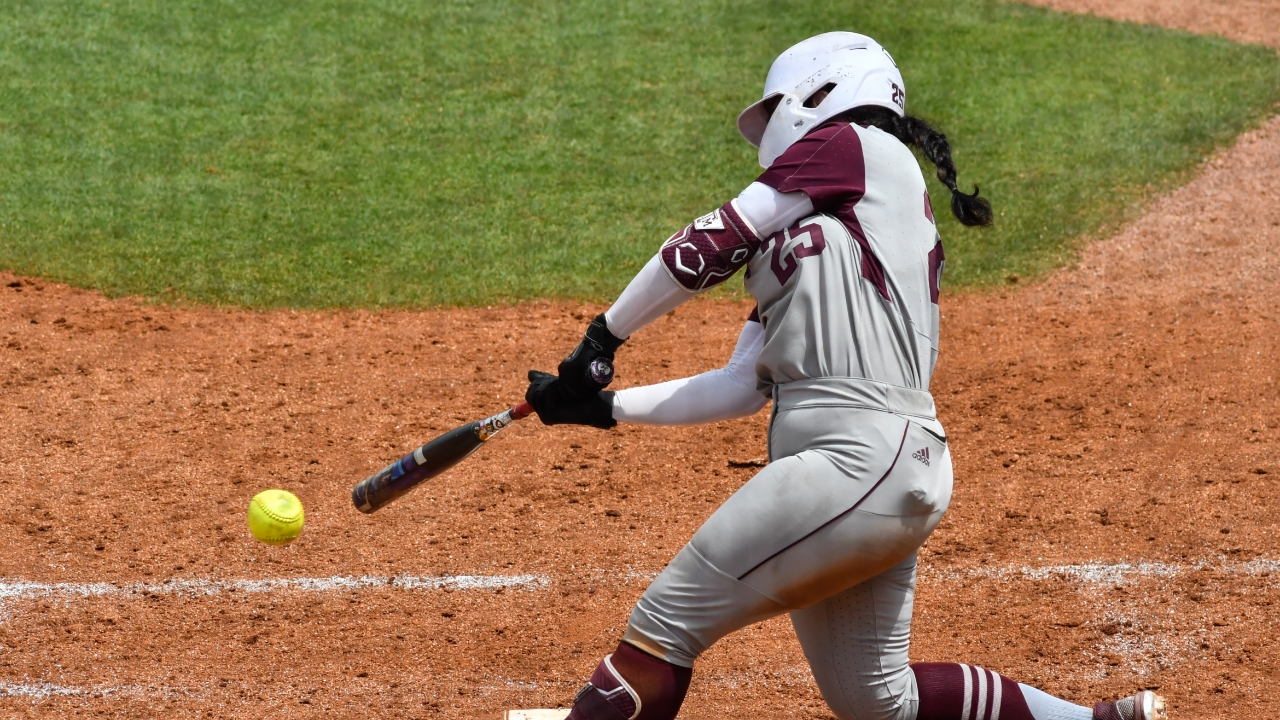 Texas A&M Softball
Texas A&M salvages Sunday's series finale victory with No. 23 LSU, 5-4
---
Texas A&M's 11 hits powered the Aggies past No. 23 LSU in the final game of the weekend series, 5-4.
After a late-inning loss on Friday and a failed comeback on Saturday, A&M was prepared to bounce back. Sunday's win proved the fight was not over between the two SEC foes.
With a 3-2 count in the first inning, Haley Lee launched her ninth homer of the season to give A&M an early 1-0 lead.
"I thought Haley Lee really set the tone," Texas A&M head coach Jo Evans said. "Going up there and hitting a home run the very first at-bat of the game."
It didn't take long for the Tigers to bounce back. A sacrifice bunt followed by a sacrifice fly in the second inning scored a pair for the visitors.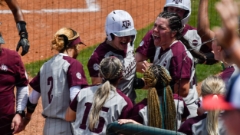 Jamie Maury, TexAgs
The Aggies added two more hits in the third inning, but it wasn't until the fourth that the Aggies' true firepower was put on display.
Morgan Smith doubled down the left-field line to start the frame and was followed by a Mayce Allen single. With runners on first and third, Katie Dack pinch-hit for Star Ferguson and knocked a bomb out of Davis Diamond, giving the Ags a 4-2 lead.
"[My] best moment [of this season] was today," Dack said. "Being able to come in, pinch-hit and get runs on the board for my team."
Evans said Dack's fifth home run of the season as a freshman is a product of her power in the batter's box.
"A big thing about Dack is her power. That's what she's great at," Evans said. "We watch her hit balls out of this place all the time. It was an ideal situation right there to be able to let her swing the bat."
The Aggie offense never slowed down. Cayden Baker singled to left field. Lee was then hit by a pitch, and Wooley singled to load the bases. Trinity Cannon reached on a fielder's choice, sending Wooley home to advance the Aggies' lead to three.
"[Yesterday's comeback] played into it for sure," Dack said. "We're just such an aggressive lineup."
Pitcher Makinzy Herzog started the seventh, but after walking LSU's Sydney Peterson, Emiley Kennedy was tasked with closing out the game. Kennedy delivered two crucial strikeouts and needed one more to end the battle.
LSU's Taylor Pleasants — the SEC's 2021 Newcomer of the Year — hit a two-run homer in an attempt to mount a comeback. Herzog then returned to the circle and shut down the Tigers with one final out, as A&M escaped with the one-run win.
"I think the opportunity to be off mid-week and let our kids get really rested and strong coming into Tennessee is going to be really important."
"[I] had no doubt at all," Dack said. "I have all faith in our defense and our pitching staff. They're great."
The victory is A&M's third over a ranked opponent on the year. In the last two SEC series against No. 6 Florida and No. 16 Georgia, the Aggies have been able to pull out one just win.
"We have a goal for our team to win at least win one game out of a series, so it was very needed for us to win that game," Dack said.
The Aggies head to Knoxville next weekend to take on the No. 11 Volunteers (26-11, 8-5 SEC) in a series that begins on Saturday, April 16.
"I think the opportunity to be off mid-week and let our kids get really rested and strong coming into Tennessee is going to be really important," Evans said.
Never miss the latest news from TexAgs!
Join our free email list