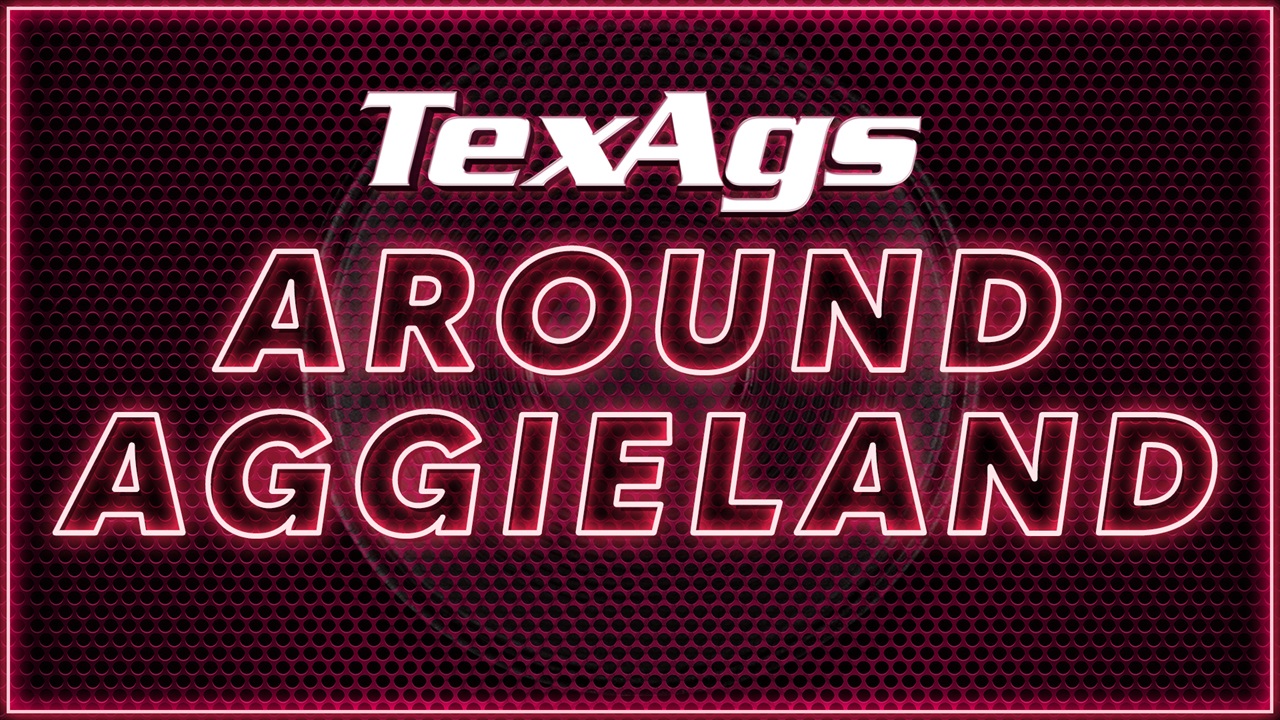 Texas A&M Football
Around Aggieland (11/5)
---
During Friday's edition of TexAgs Radio, the fishbowl's own Richard Zane joined to share updates from the latest in Aggie Athletics as a busy weekend is on tap in College Station with football, volleyball and more all in action.
---
Baseball
On Tuesday night, A.J. Minter and the Atlanta Braves won the World Series, defeating the Houston Astros in six games.
Minter pitched in three World Series games, earning the win in Game 1 with 2.2 innings in relief of Charlie Morton. He became the first Aggie to win a World Series game since Michael Wacha in 2013.
Minter became just the fourth Aggie to win a World Series championship, joining Chuck Knoblauch (MIN '91; NYY '98-'00), Davey Johnson (BAL '66, '70, '71) and Wally Moon (LAD '59, '65).
Football (6-2, 3-2 in SEC)
On Tuesday night, the initial College Football Playoff Rankings were released, and Texas A&M came in at No. 14.
Senior kicker Seth Small has been named a semifinalist for the 2021 Lou Groza Collegiate Place-Kicker Award.
Small is 14-of-18 this year with a long of 49 yards.
Of the 20 semifinalists, three will be selected as finalists on November 23, with the award being presented to the winner on December 9 at the Home Depot College Football Awards on ESPN.
Since the Groza Award's introduction in 1992, Randy Bullock (2011) has been the only Aggie to win the award.
No. 14 Texas A&M hosts No. 13 Auburn on Saturday afternoon at Kyle Field.
Volleyball (12-9, 5-6 in SEC)
On Thursday night, Texas A&M pulled off a thrilling five-set win over Auburn at Reed Arena. The win snapped what was a four-match losing streak.
27-29, 25-17, 20-25, 25-14, 15-12
Morgan Christon had a team-high 19 kills, hitting at a .293 percentage. Lauren Davis had 12.
Madison Bowser recorded a career-high 9 blocks.
Camille Conner had 52 assists.
Brooke Frazier had a career-high 23 digs.
The Aggies and Tigers play the second of a back-to-back at Reed Arena on Friday night.
First serve is set for 6:00 p.m. CT on SEC Network+.
Track & Field
Athing Mu and Fred Kerley have been nominated for USA Track & Field Athletes of the Year.
Women's Tennis
On Thursday, the doubles pairing of Jayci Goldsmith and Tatiana Makarova defeated the Ohio State duo of Irina Cantos Siemers and Sydni Ratliff in the Round of 32 at the ITA National Fall Championships in San Diego.
2-6, 6-4, 1-0 (10)
Goldsmith and Makarova will face Princeton's Daria Frayman and Grace Joyce in the Round of 16 on Friday.
Men's Basketball (0-0, 0-0 in SEC)
Playing in an exhibition on Monday night at Reed Arena, Texas A&M outlasted Texas A&M-Kingsville, 76-72.
Tyrece Radford, Marcus Williams and Hassan Diarra had 13 points each to lead the way for the Aggies.
Buzz Williams said he is not concerned by the close call: "I was hoping it would be this game because I think we kind of know where our deficiencies are regardless of who we play. We had a scrimmage (against Baylor) last Saturday. The same things that bothered us last Saturday are the same things that bothered us tonight. So I think it was reinforcement for what we need to practice and why we need to practice."
The Aggies officially open the season on Wednesday, November 10, when they host North Florida at Reed Arena.
Tip-off is scheduled for 7:00 p.m. CT and will be streamed on the SEC Network+.
Women's Basketball (0-0, 0-0 in SEC)
No. 23 Texas A&M dominated Oklahoma Baptist in an exhibition contest on Wednesday night at Reed Arena, 89-38.
A&M led 20-0 at the end of the first quarter.
Jada Malone had a game-high 14 points in 16 minutes.
Also in double-digits were Kayla Wells (12), Sahara Jones (11) and Jordan Nixon (10).
Aaliyah Patty had 10 rebounds.
The regular season begins on Tuesday, November 9, as the Aggies host Texas A&M-Corpus Christi.
Tip-off is set for 7:00 p.m. CT and will be streamed on the SEC Network+.
Men's and Women's Golf
Sam Bennett and Adela Cernousek are representing Texas A&M in the Spirit International Amateur Golf Championship at the Whispering Pines Golf Club in Trinity, Texas.
The tournament features 80 players from 20 countries and four continents. Bennett is representing the United States, while Cernousek represents France.
The 2021 Spirit began on Thursday, November 4, and will conclude on Saturday, November 6.
Swimming & Diving
Both the men's and women's teams are back in action on Friday as the Aggies host TCU in a dual meet at the Rec Center Natatorium.
The action begins at 5:00 p.m. CT and will stream on the SEC Network+.
It is "Alumni Weekend" for the Swimming & Diving teams.
Aggies in the polls...
Men: No. 16
Women: No. 21
Equestrian (3-1, 2-0 in SEC)
After taking down No. 2 Georgia in a top-five contest last Friday, the Aggies have moved up from No. 5 in the polls to No. 4.
Texas A&M is off this weekend but will be back in action next Friday, November 12, as they travel to face UT Martin.
Never miss the latest news from TexAgs!
Join our free email list