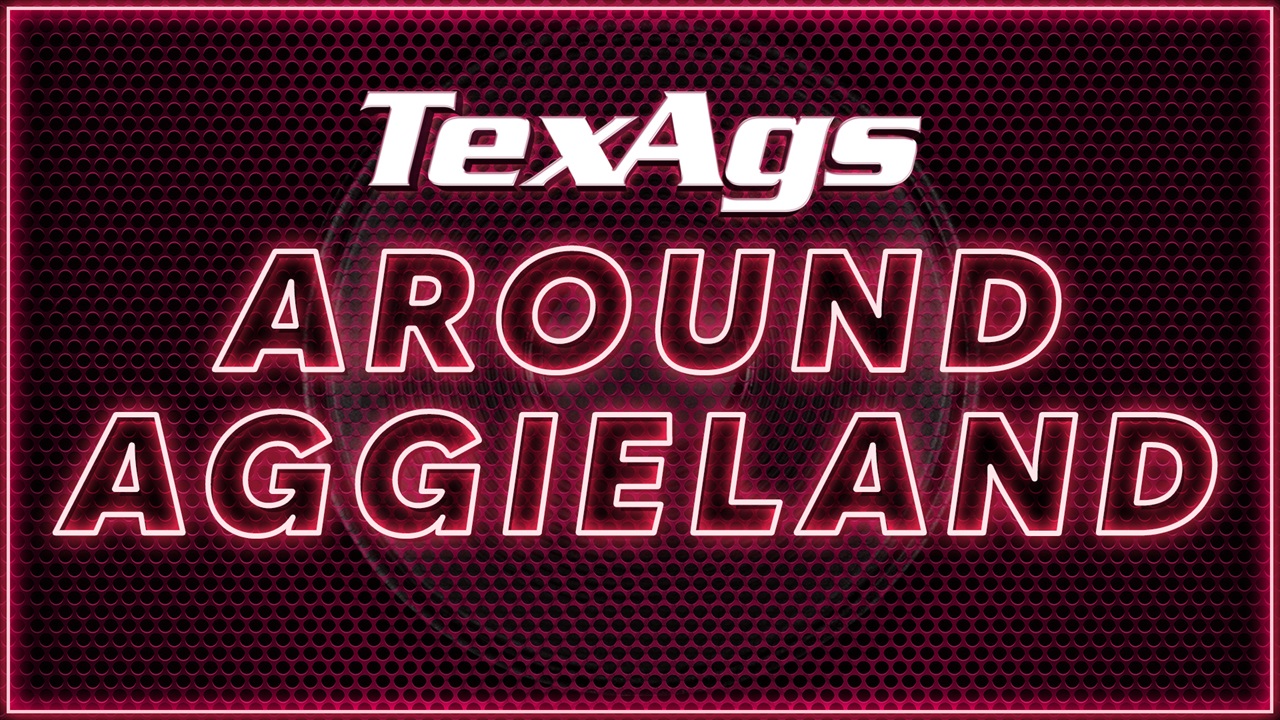 Texas A&M Football
Around Aggieland (9/17)
---
During Friday's edition of TexAgs Radio, the fishbowl's own Richard Zane joined to share updates from the latest in Aggie Athletics as a busy weekend is on tap in College Station with football, soccer, volleyball and equestrian all in action.
Note: There is no audio or video of today's Around Aggieland.
---
Football (2-0)
On Monday, it was announced that Jayden Peevy earned SEC Defensive Player of the Week honors for his performance vs. Colorado last week.
Peevy finished with seven total tackles (5 solo tackles), 2 TFLs and an interception in the Aggies' 10-7 win.
After the close call at Mile High, the Aggies dropped in the AP Poll while staying steady in the Coaches Poll.
The Aggies are back in College Station this weekend for their final non-conference game before SEC play begins next week.
Texas A&M hosts New Mexico at Kyle Field.
Kickoff is scheduled for 11:00 a.m. CT on the SEC Network.
The Aggies are 29.5-point favorites.
Soccer (4-2-1)
It's matchday as Texas A&M opens SEC play on Friday against the Kentucky Wildcats in Lexington.
Kickoff is set for 6:00 p.m. CT and will be streamed on SEC Network+.
On Sunday, the Aggies return to Ellis Field to face No. 9 Pepperdine.
The match begins at 1:30 p.m. CT and will stream on the SEC Network+.
It is the annual 'Turn It Gold' match as the Aggies join the fight against childhood cancer. A&M will wear special Maroon & Gold kits that will be auctioned off after the match, with all proceeds going to the Turn It Gold fund.
Volleyball (7-2)
Bird Kuhn and the Aggies won their sixth consecutive match on Tuesday as they swept the Texas State Bobcats in San Marcos.
Texas A&M 3, Texas State 0
25-21, 25-22, 27-25
Morgan Christon led the way with 14 kills (.313), and Camille Conner had 35 assists.
On Friday, the Aggies will host the top-ranked Texas Longhorns at Reed Arena.
First serve is set for 6:00 p.m. CT and will be streamed on SEC Network+
Women's Golf
Playing in the Sam Golden Invitational, Texas A&M finished fourth in the 54-hole tournament, shooting a program-record 20-under 844.
It was Gerrod Chadwell's first tournament leading the Aggies as the Maroon & White finished behind Oklahoma State (-36), Texas Tech (-23) and TCU (-21)
Individually, Blanca Fernández García-Poggio won the Sam Golden Invitational, winning the first championship of her collegiate career.
Fernández García-Poggio shot a 54-hole program-record 14-under 202 en route to the victory.
The Aggies will be back in action later this month as they play in the Schooner Fall Classic in Norman, Oklahoma.
The tournament begins Sunday, September 26, and runs through Monday, September 27.
Men's Golf
No. 16 Texas A&M finished sixth in an absolutely loaded field at the Maridoe Collegiate Invitational at Maridoe Golf Club in Carrolton, Texas, this week.
The Aggies shot 17-over. No. 7 Oklahoma won the tournament at 3-under.
Individually, Sam Bennett finished inside the top-five at Maridoe, tying for third place.
Bennett finished with a 6-under 210.
The Madisonville, Texas, native bogeyed 17 and finished one-stroke off the lead. Arizona State's Cameron Sisk ultimately beat Texas Tech's Baard Skogen in a playoff.
It is the ninth top-five finish of Bennett's career.
The Aggies will be back in action with the SEC Match Play Championship in Shoal Creek, Alabama.
The tournament begins on Sunday, October 10, and runs through Tuesday, October 12.
Baseball
On Wednesday, the Southeastern Conference released the 2022 conference baseball schedule as Jim Schlossnagle & Co. now know who they'll face in league play this spring.
The Aggies received yet another verbal commitment this week as LHP Evan Aschenbeck gave his pledge to Texas A&M via Twitter.
Aschenbeck spent 2021 at Blinn College, where he tallied 51 strikeouts in 40 innings of work last season.
Basketball
Buzz Williams has hired Wabissa Bede as a program aide for the men's basketball program.
Bede was a four-year letter winner at Virginia Tech.
According to a press release, Bede will assist with all aspects of the program, recruiting organization, student-athlete development, advanced analytics and camps.
On Thursday, the Southeastern Conference announced its representatives for the 2021-22 SEC Basketball Leadership Council.
Henry Coleman III will represent men's hoops, while Qadashah Hoppie will represent the women's team.
Track & Field
Former Texas A&M phenom and current Nike athlete Athing Mu has been named a finalist for the 91st AAU James E. Sullivan Award.
The James E. Sullivan award honors the top outstanding amateur athlete in the United States. The award has been handed out annually since 1930.
Equestrian
The Aggies will hold a Maroon & White Scrimmage on Friday afternoon at the Hildebrand Equine Complex.
The meet begins at 3:00 p.m. CT and will not be televised.
Texas A&M finished 2020-21 ranked No. 6 in the nation.
The Ags will officially open the season on Sept. 25 in Brookings, SD, with a meet against South Dakota State.
In the preseason NCEA Poll, the Aggies are ranked No. 5.
A look at the top-five:

1. Auburn
2. Georgia
3. SMU
4. Oklahoma State
5. Texas A&M
Swimming & Diving
Former Texas A&M diver Jessica Macaulay has gotten off to a good start in the Red Bull Cluff diving World Series.
Through three of the five events, Macaulay sits in second.

June: 300.55 in Saint-Raphael, France
August: 324.95 in Mostar, Bosnia
Sept. 12: 343.8 in Downpatrick head, Ireland

Upcoming events:

Sept. 22 in Puglia, Italy
Sept. 26 in Polignano a Mare, Italy
Never miss the latest news from TexAgs!
Join our free email list