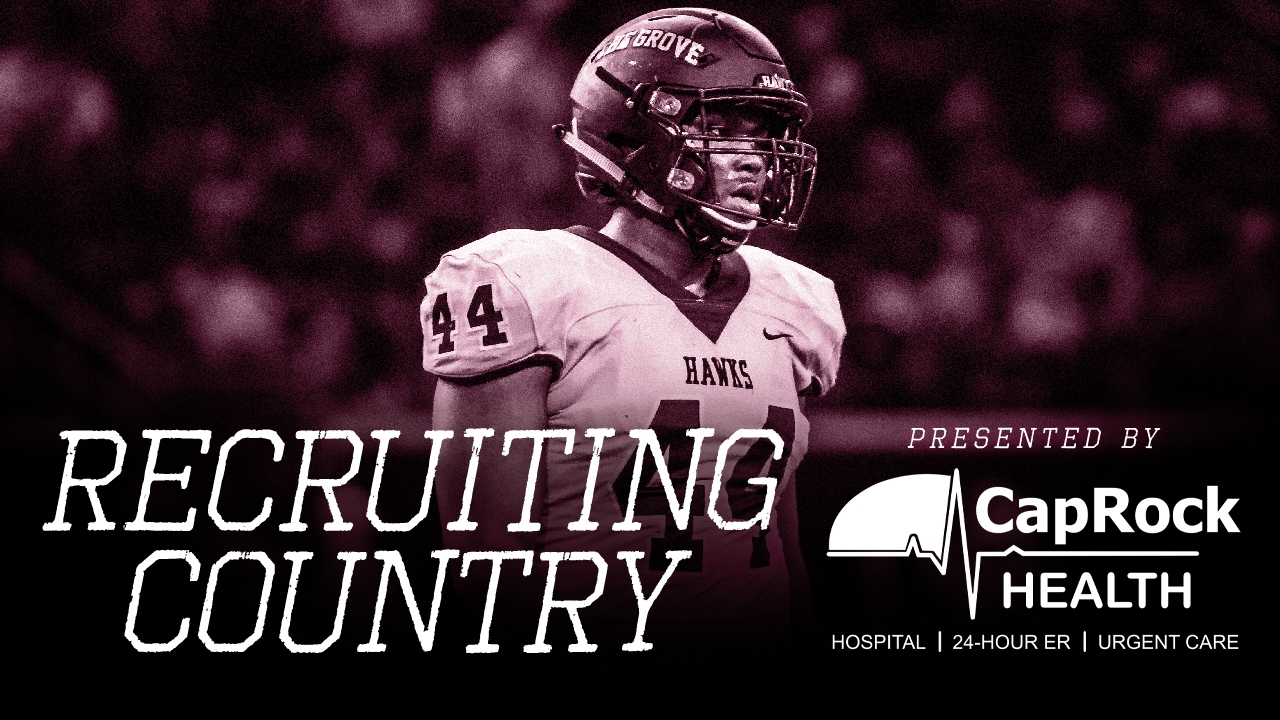 Texas A&M Football Recruiting
Recruiting Country: The latest recruiting news surrounding the Maroon & White
---
Key notes from Recruiting Country
Whenever one of the guys that Jason followed and did all of the legwork on, I like to give the background info on their commitment. With Marcus Burris‍, A&M did a lot of work thanks to Terry Price. Remember that A&M fell behind to Oklahoma after Landon Jackson committed to LSU. Terry Price never put the phone down and was consistent, always telling Marcus why A&M was the better fit.

Oklahoma has this reputation of pushing kids to commit really, really early. If you can weather that storm and keep them from locking it down in favor of the Sooners, you'll be in an excellent position going forward. That's what happened with Marcus Burris' recruitment.

Burris is similar to that Kingsley Keke mold. Body-type wise, Billy Liucci was making comparisons to Red Bryant. I don't think he'll get as wide as Red, and I think he's more similarly built to Vernon Broughton from the last cycle who went to Texas. It's nice to fill the need with a player that was similar to one you missed on in the previous class.

A&M's defensive line is going to be stacked going forward, and that's not even considering the damage that A&M is going to do recruiting the 2022 and 2023 classes along the defensive line.

As we go forward, I believe that Burris is just as big of a piece to this class to Deuce Harmon‍ or Reuben Fatheree‍.

The door is not entirely shut on Landon Jackson‍. After the Burris commitment, I said that — in my opinion — this allows A&M to keep chipping away. Can they put themselves in a position to make the flip down the road? Obviously, this doesn't mean it's a sure thing. He's committed to the reigning national champions, but I certainly wouldn't erase his name from the Aggies' big board.

There are still some names out there with Shemar Turner‍, Tywone Malone‍, Taleeq Robbins, Albert Regis‍. I don't think A&M would tell any of them no. If three of those wanted to come to Texas A&M, I think the Aggies would absolutely take six along the defensive line in the class of 2021.

The group of names at running back is still the same. We need to talk about the Jalen Milroe‍ flip from Texas to Alabama and how it may impact the recruitment of LJ Johnson Jr‍. Milroe was in Johnson's ear about coming to Texas, but now, that pendulum may swing back into A&M's favor or even in Alabama's favor. We're keeping an eye on him because Johnson is A&M's top target right now.

Other running backs to watch for include Byron Cardwell‍, who is still out there in San Diego. There are a couple of other backs to keep an eye on, like Amari Daniels‍ or Yulkeith Brown‍. The Aggies might take an athlete-type back, but there are probably only going to be two backs of any type in this class. As far as timeline goes, Daniels is perhaps the next to make a decision.

In terms of next commitments, nobody has a scheduled date. Taleeq Robbins‍ was set to commit, but he pushed it back as Georgia made a huge push. He decided wasn't ready to commit. I think the next on A&M's big board would be Amari Daniels, but I'm not confident about that.

With Tunmise Adeleye‍, A&M is still in communication with him, but it appears like he is trending towards the University of Florida.

Quinn Ewers‍ to Texas was kind of similar to when they landed Sam Ehlinger, expect Ewers is much higher rated. The kid posted stuff on Twitter of him as a toddler in Texas stuff. That helped Tom Herman a lot. It felt like a battle in which A&M was always on the outside looking in.

Outside of Ewers in 2022, Conner Weigman‍ out of Bridgeland is a quarterback to keep an eye on. If you take him as your quarterback, you might want to think about taking a second one because the MLB Draft will roll around, and he'll stand to make a lot of money.

Bryce Foster‍ is the big one left as far as A&M-OU head-to-heads go. Bobby Taylor‍ , in 2022, is one to watch. There will be more high-profile battles with Oklahoma in 2022. If you want to go to 2023, Rueben Owens‍ will be another one to watch as he's feeling both Texas A&M and Oklahoma a lot right now.
A SPECIAL THANKS TO...
CapRock Health System, the only 100% locally owned and operated healthcare system in B/CS, has 4 convenient locations; CapRock Hospital with ER, CapRock 24-Hour Emergency Center, CapRock Urgent Care at Century Square, and CapRock Urgent Care at Jones Crossing. Visit CapRockHealthSystem.com
Never miss the latest news from TexAgs!
Join our free email list