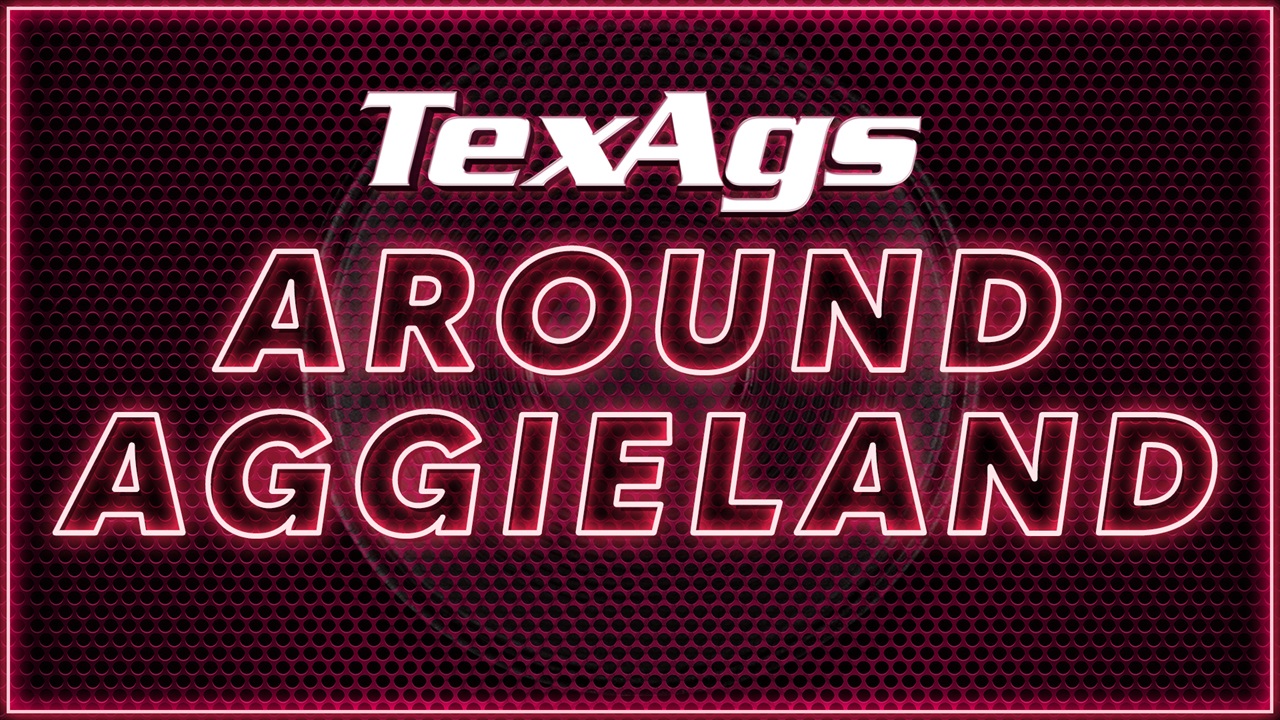 Texas A&M Baseball
Around Aggieland (2/24)
---
Men's Swimming and Diving (No. 6)
Aggie Men's Swimming and Diving achieved an impressive second-place finish in the SEC Championships. Shaine Casas beat US Olympian Ryan Lochte's SEC 200 back record with a time of 1:37.20 meanwhile, Benjamin Walker defended his 200 breast SEC title. The team of Casas, Theall, Bratanov, and Koster placed second in Men's 400 free relay, adding to the 15 medals total: six gold, six silver, and three bronze setting 11 school records. Casas took the Men's Swimming & Diving Commissioner's Trophy (top point scorer of the meet) and Kurtis Mathews, who made A&M history on the springboards, was named the SEC Championships Men's Diver of the Meet.
Women's Swimming and Diving
The Women's Swimming and Diving team did not have their best day sixth in SEC Championships. They'll look for redemption at the Speedo Sectionals Feb. 27-March 1, before heading to Athens, Georgia for NCAA Championships March 18-21.
Men's Golf
Men's Gold took on the John A Burns Intercollegiate in Manoa Hawaii this weekend. They finished first, Sam Bennett provided the top score for the team, he finished in a tie for third.
Softball
Aggie Softball is 11-5 after taking on some top competitors this weekend. A&M won two games on Thursday, defeating Bethune Cookman and No. 5 Arizona. They started Saturday with a 2-1 loss to No. 3 Oklahoma, followed by a 9-1 loss against UCLA. They finished the weekend strong with a 9-5 win over UC Davis.
Men's Tennis (No.13)
Men's Tennis is still going strong, they swept both of their matchups this weekend. A 7-0 win over Rice set the tone, and they held strong with a 5-0 Arizona State. The team begins SEC play on Friday against Kentucky.
Women's Tennis
Women's Tennis sits at 10-2 after pair of wins on the weekend. They overtook Oklahoma and SFA with 6-1 finishes in both games.
Equestrian (No 8)
A&M Equestrian is 3-6,2-3 in SEC play after a loss to a top tier Oklahoma State team. They finished on the losing side of the 10-7 decision, but still achieved Most Outstanding Player honors for Haley Redifer in fences, Cameron Crenwelge in horsemanship and Hayden Stewart in flat.
Track and Field (Men's - No. 15, Women's - No. 5)
At the Texas A&M Invite, Aggie Track and Field dominated, recording several top performances. Kennedy Smith was the best collegiate runner in 60m hurdles, Ryan Martin finished first in the 60m dash, Amber Ivy followed suit in the women's event. Wes McPhail and Megan Hopper each took top spots in the middle distance. Devin Dixon won the 800m, while Mason Farley and Kirby Matocha performed best in the high jump competitions. The Aggies will host SEC Indoor Championships this weekend in College Station.
Soccer
Aggie Soccer added to a busy weekend on campus as they hosted Lamar and recorded a 5-1 win.
Women's Basketball (No.16)
Seniors were honored by Women's Basketball before they took to the court to overtake Auburn. The 84-54 win marks their third straight victory. The team is now 22-5, 10-4 in SEC competition as they head toward their last home game of the season against Alabama on Thursday.
Men's Basketball
In perhaps their best game yet, Aggie Men's Basketball was able to pull off a convincing win over Mississippi State on Saturday. Sitting now at 14-12, 8-6 in SEC play, hopefully, the momentum of this big win carries them into a strong performance against Kentucky on Tuesday at Reed Arena.
Baseball
The bats were hot this weekend as Aggie Baseball fended off Army, leaving them with a perfect 8-0 record on the season so far. They started with a 12-3 win on Friday, continued with a 6-5 victory on Saturday and sealed the deal with a 14-12 win on Sunday. Next up the Maroon and White will host Houston Baptist on Tuesday at 6:30 p.m. from Blue Bell Park.
Never miss the latest news from TexAgs!
Join our free email list