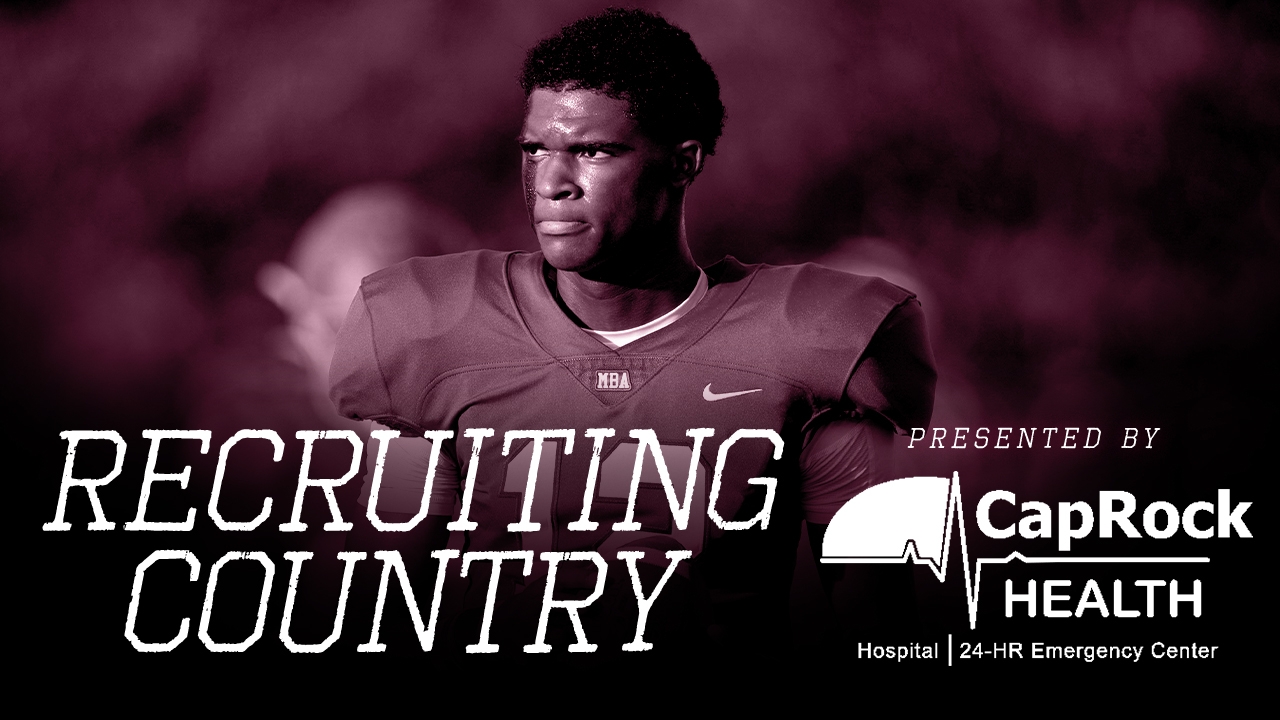 Texas A&M Football Recruiting
Recruiting Country: The latest recruiting news surrounding the Maroon & White
---
TexAgs' recruiting analyst Ryan Brauninger joined TexAgs Radio this morning for another edition of Recruiting Country, highlighting the latest news and notes from the recruiting trail with Early Signing Day in the rearview mirror.
---

Key notes from Recruiting Country
It was important that Texas A&M closed the way the Aggies did, going back to the commitment of Rueben Owens‍. From there, getting Marcel Reed‍ and David Hicks‍ was key. With Hicks, people were getting anxious over it, and that was similar to Evan Stewart last year. They were never going anywhere else, but when you leave the door open in this day of recruiting, people start getting worried. There was never anything nefarious with Hicks. He was out of town on Wednesday and always had a plan.

Micah Tease‍ was a huge get. You didn't have any receivers committed, and you had to get one. You cannot replace the receiving corps with only portal guys. You have to start backfilling parts of the roster with freshmen. There has to be an emphasis on high school recruiting because how can you showcase development? You have to sell that to high school kids. If you only recruit the portal, it makes your sales pitch difficult for the next cycle. Getting Tease was important for a lot of reasons.

Out of the portal, it depends on when you are getting them in their college career. Guys can transfer after their freshman year and bounce around to two or three schools. A&M is probably looking for guys that are going to be here for multiple years. Tony Grimes could be a one-and-done, but he has another year because of a COVID year. He's likely hoping to play well and go to the NFL. Still, one-and-done guys out of the portal are not setting you up for long-term success. A&M has to be extremely successful in this second portal window.

There were names that came up out of the portal and fell off really quickly. A&M is putting a lot of eggs in that basket in terms of the second window. There could be an influx of kids into the portal after the bowl games. They're going to have to get more aggressive in the upcoming January window, and you have to hope you haven't fallen too far behind the eight ball with guys like Adari Haulcy‍. Ole Miss now has momentum with him, and you hope that he'll push back a decision to January. The window is Jan. 4-7, and you'd have to jam a lot of visits in there. It's not a signing window. Portal guys don't have a signing day, and they can just show up on campus. That's a visit window. You'll have to load up 7-10 guys on portal visits during that window. If you're going to build a roster with the quality of depth you're looking for, you have to be super aggressive in that window. The number of kids that go into the portal will go up. There will be new options every day. Be aggressive, start the line of communication early and get them on campus.

You saw what happened this year when A&M played Florida. They were treading on thin ice in terms of running scholarship guys out there. If you don't replace the scholarship players that left with transfers, you'll be in the same spot. You have to get quality players out of the portal. Do you have to have an interior lineman? No, but after all of the injuries last year, wouldn't you like to have depth there? Yes. It's about roster management and building a roster that can compete for a 13-week season and not lose games because you don't have quality depth.

You missed on Mason Cobb, Anthony Hill‍ and Harold Perkins at linebacker, all for different reasons. I thought Cobb would be tough when one of his big points was exposure. He went to LA the week after he came to A&M. Lincoln Riley at USC does a good job of that stuff. A&M will have to look at the portal for linebackers. One for sure, but two would be nice. I love Taurean York‍, and I think he might be the most underrated player in the class overall. Turn the tape on. It is fantastic, and he's an exceptional young man. I think he's a great late addition. Daymion Sanford‍ is off the charts athletically. I think he can play behind the defensive line in a standup role. I think they have to get one linebacker out of the portal, and it has to be an impact linebacker. I'd like to see two. Maybe it's a guy that has been productive at a lower level that wants an uptick in competition and comes in with a chip on his shoulder.

Samu Taumanupepe‍ is going to have a signing ceremony on Jan. 23, his birthday. If you're familiar with the recruiting calendar, there is no signing period in January. We are not worried about Samu signing with anybody else, but he wanted to make it a special day for him and his family. It's his recruitment. It is not your recruitment. When I posted what his intentions were, people had a problem with it for whatever reason. People wanted him to sign and announce during the early period. It's his life. I'm not worried about Samu going anywhere else. There is a scenario next year depending on how you rotate the defensive line. I think there would be a role for him.

Who knows what happens when Dalton Brooks‍ gets here and starts only playing safety and gets in the weight room... Even in a super-talented defensive back room, I could see him filling into a role like Antonio Johnson. They're built similarly, and their play style is different. The roster looks different for this group of freshmen than for the last group of freshmen. It will be tougher to push yourself to the front of the line. There is more than a handful of them that will carve out roles.

You have to get a tackle, whether that is Caden Jones‍ or someone out of the transfer portal. We like where they are at right now. I think you have two super studs in TJ Shanahan‍ and Chase Bisontis‍. Wearing the A&M jersey matters a lot for Colton Thomasson‍, and when it matters for kids, you're only going to get the best of them. He is still learning his body, and it all started to click towards the end of his senior season. I thought he was fantastic, and the arrow is pointing up. Naquil Betrand‍ has all the tools and is a good piece of clay to mold. I would prefer you get a high school tackle that can learn behind Trey Zuhn and Reuben Fatheree. A portal guy would want to start. Bisontis could play tackle, and Shanahan could play any of the five spots. He's a pure football-playing dude that will be a factor at any position.

Jaden Platt‍ is a big, giant, baby-faced kid. It's similar to Theo Melin Öhrström. You say the same thing about Platt, but his football background is different than a kid coming from Sweden. Platt is going to be a good addition to the locker room, too. You look at his skillset, mentality, intelligence and character. I think it was a great addition.

What we're monitoring now is the portal and what is left out there with guys that haven't signed. I know we're watching Raymond Cottrell‍. He did not sign. There has been some chatter about him visiting College Station during this next window.
Never miss the latest news from TexAgs!
Join our free email list
PRESENTED BY