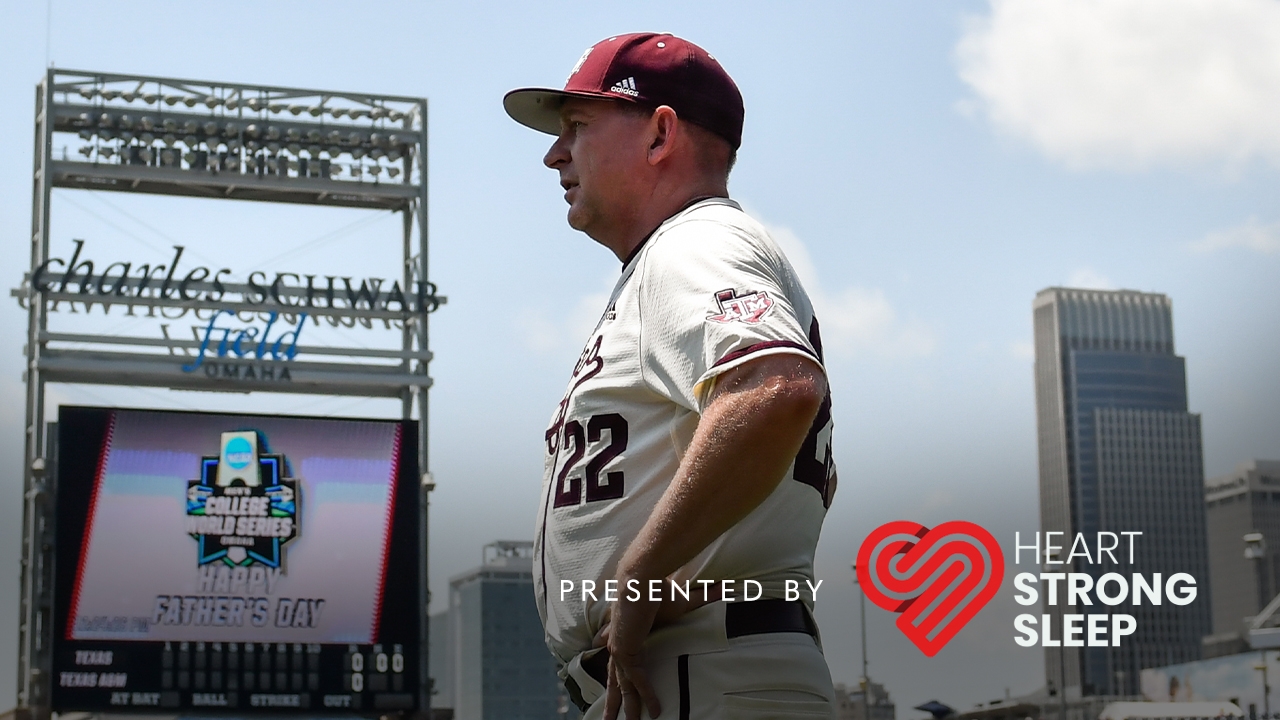 Photo by Jamie Maury, TexAgs
Texas A&M Baseball
A&M baseball skipper Jim Schlossnagle discusses MLB Draft, '23 roster
---
Texas Aggie head baseball coach Jim Schlossnagle joined Monday morning's edition of TexAgs Radio to share his thoughts on the ongoing MLB Draft, building the 2023 Texas A&M roster and much, much more.
---

Key notes from Jim Schlossnagle interview
You never know with the draft. All of the teams have such a great plan. Professional baseball has all of the money and none of the rules. College baseball has all the rules and none of the money. With the high school position players, there are lots of super athetes. Today will be interesting. On one hand, you are excited for guys, but I don't mind losing a junior that goes in the first five rounds because that's a real prospect. But I don't know if professional baseball is the best long-term decsion sometimes.

NIL plays a role. Right now, at Texas A&M, NIL is helpful in having guys return that not just gets them more money but can save a scholarship. Austin Bost and Joseph Menefee, if they return, wouldn't count toward the 35-man roster. These conversations have been deep, long and emotional. This is a business deal, and it will eat you alive if you are not careful. I want it to happen for these guys at the right time.

For Jacob Palisch, Troy Claunch and Dylan Rock, you want to help those guys because it's the right time for them. Your age works for you when you play well. Matt Carpenter signed as a 13th-round pick for me out of TCU. He moved three levels in his first summer. He was in the big leagues within a year and a half. You want to spend as little time in minor league baseball as you possibly can. With Jace LaViolette, you can say, "You will be in the big leagues in five years, so where do you want to spend them?" Is it playing rookie baseball or is it at Texas A&M playing in the SEC, at the College World Series, playing for Team USA, playing in the Cape Cod league? Of course, I'm trying to keep them here.

Recruiting is nonstop. Nolan Cain has spreadsheets for spreadsheets. We've had a lot of conversations with guys that are draft eligible. We're sitting on go. I want our own players and invest in them.

The response has been great. Texas A&M has been a great place for a really long time. We had a great response last year, but after our Omaha run, we can show you the numbers. After that, kids feel more confident about coming here.

Brett Minnich is about to have surgery. He played hurt all year. Another reason he should come back to school. Ryan Targac played hurt too. With the progression of what those guys are capable of doing, we're excited. With Will Johnston and Wyatt Tucker, we can keep going. I'm excited about our returning players.

Our strength coach Jeremy McMillan has done an unbelievable job. Guys like Kasen Wells, LaViolette, Kaeden Kent, Luke Jackson, Justin Vossos and Stanley Tucker. They are some explosive athletes in here. We will find out what kind of baseball players they are.
Never miss the latest news from TexAgs!
Join our free email list