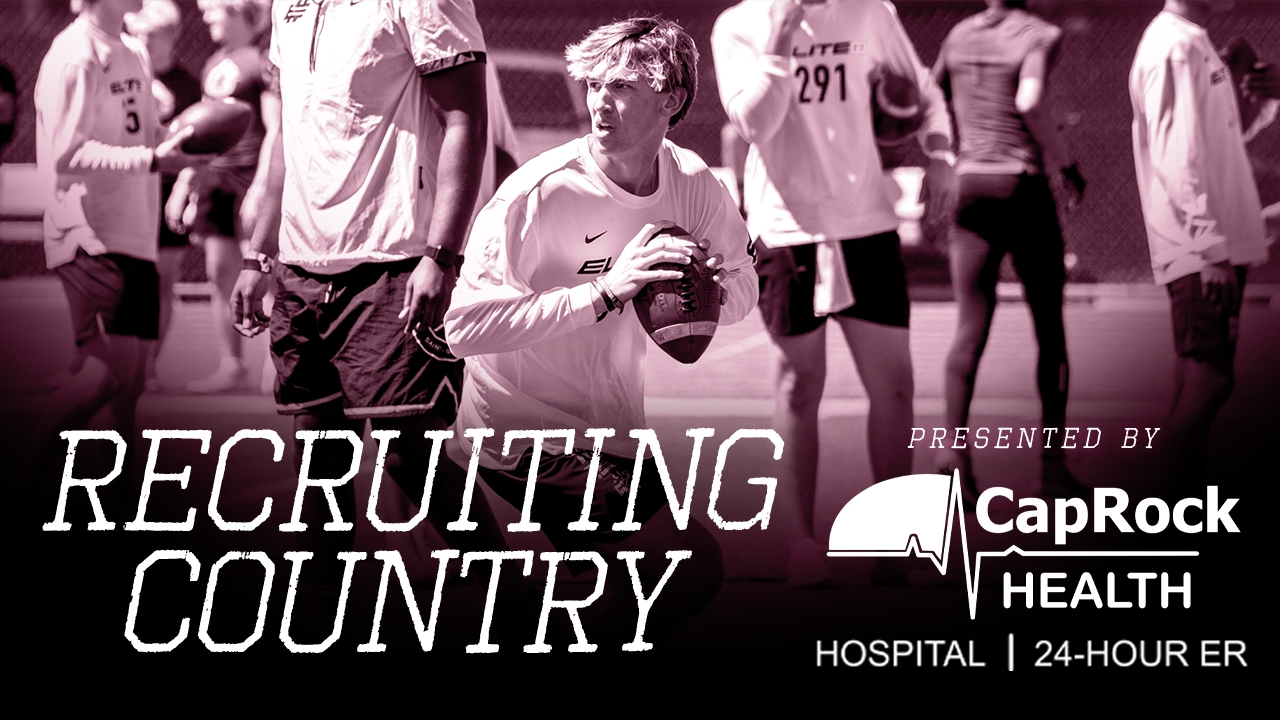 Texas A&M Football Recruiting
Recruiting Country: The latest recruiting news surrounding the Maroon & White
---
TexAgs Recruiting analyst Ryan Brauninger joined this morning for another edition of Recruiting Country, highlighting the latest news and notes from the recruiting trail as the Aggies gear up for a huge weekend at the end of July.
---

Key notes from Recruiting Country
There is a pathway for Texas A&M to have a top ten class, but in the last month, your margin of error has continued to shrink. Harris Sewell‍ committed to Clemson. You used to feel great about him. Jalen Hale‍ left you out of his top three. Malik Muhammad‍ is trending towards Texas, and a couple of months ago, I felt good about him coming to A&M.

Last recruiting cycle was an anomaly in which all of the breaks and all of the big things you needed to go in your favor happened for you. That's almost never the case. The dominos fell perfectly last cycle. However, there is no time to panic. There is plenty of time left in this cycle.

The coaches return to campus at the end of this week, and it's time to hit the ground running.

You have David Hicks‍, Anthony Hill‍, Javien Toviano‍, TJ Shanahan‍, Austin Novosad‍ and Chase Bisontis‍ still available. You have to get those guys. We're saying this in July, but there will certainly be ebbs and flows in this cycle that we cannot see right now. Remember where we were this time last year. There are some guys in-state that A&M will stay active with. For example, A&M stays in contact with Johnny Bowens‍ even though he decommitted. There is a pathway still, but the ball has to get rolling pretty quickly.

Sometimes kids just pick other places. In the last cycle, there were some programs that were trying to combat the momentum that A&M had. This cycle, you're seeing everybody trying to quell the momentum that A&M built. These kids are getting hit with anti-A&M messages left and right, but that's recruiting. They're battling through a lot, but you need something to go your way. You need a bigger domino to fall your way pretty soon.

Getting guys to campus on game days is huge. There are not many places that can offer the gameday experience that Kyle Field has.

I don't think A&M is done with Rueben Owens‍. We'll see what happens with Cedric Baxter Jr.‍ I think A&M can get Owens back on campus.

If Hicks doesn't come to the pool party, I don't think that's an indicator of who is going to be the pick there. The plan is for his recruitment to last for a while, and he'll make his decision at an All-American Game.

You can make the argument that this pool party is more important than the last one. You had the ball rolling last year. You don't have that this year. The visitor list will be very impressive. It may be more important because of how things are around you and in the state in regard to other classes.

It's all about gaining towards Georgia, Alabama and Ohio State. You have to address quality players and quality depth. To call something a "rough recruiting cycle" in July is too early. You have to find some way to get it going in the right direction, which is why I think there has to be a sense of urgency to get a guy that carries some cache in the state, region or nationally. You've just been treading water since Daymion Sanford‍ committed.

NIL is going to be at the forefront of this, and I don't know why anybody is surprised. I saw the story about Mack Brown and the kid in his office where he told the kid he should commit to the $350,000 offer because Brown doesn't believe some of these figures. NIL is playing a prominent role.

The last weekend in July is the only weekend you can have visitors before the entire month of August is a dead period. The recruiting calendar is weird, and it's managed by the NCAA. Why would it make any sense?

The pool party will be one of the more important dates each year, but you have to make it innovative each year so it's not the same thing every time. You have to find different ways to make it more fun, but it looks like it's here to stay. That was something incorporated when Jimbo Fisher got here, and it has been one of the biggest dates since then.

The first time I saw Novosad was at a 7on7 event in Houston. Turns out he had a lot of A&M ties. I've been a fan of the kid and the family since then. They're going through the task of sorting through recruiting right now.

Novosad threw at A&M's camp two years ago. At the time, A&M had Eli Holstein‍ committed. They knew then that when he got stronger and added weight, Novosad would become a big-time prospect. A&M didn't recruit the position while Holstein was committed. When he backed away, they opened that position back up completely. They offered out-of-state kids first to get them on campus. With Novosad, they had already done their homework on him. Some of the coaches visited Dripping Springs. A&M extended an offer in June, and since then, he has gotten offers from Notre Dame and Ohio State.

The Novosads are looking at everything A&M has to offer from fit in the offense to life on campus. They don't like the recruiting process, and this won't linger for long. I would expect a decision to be made there within the next three weeks.

Darrell Dickey has a great relationship with Novosad. It's also about building a relationship with Jimbo Fisher, and I've heard that they've clicked. It's still tough to overcome the relationships he has built with Baylor. As this goes on, it's an opportunity to build that relationship. Still, I think Austin and his family would like to have this done in the next two or three weeks.

I know there are people excited about Zachariah Branch‍ possibly coming back for the pool party. There's a chance that could happen, but I'm not ready to say that he's for sure coming back. He's the No. 1 receiver in the country and is committed to USC. Getting him back would be a big step in the right direction.
Never miss the latest news from TexAgs!
Join our free email list
PRESENTED BY