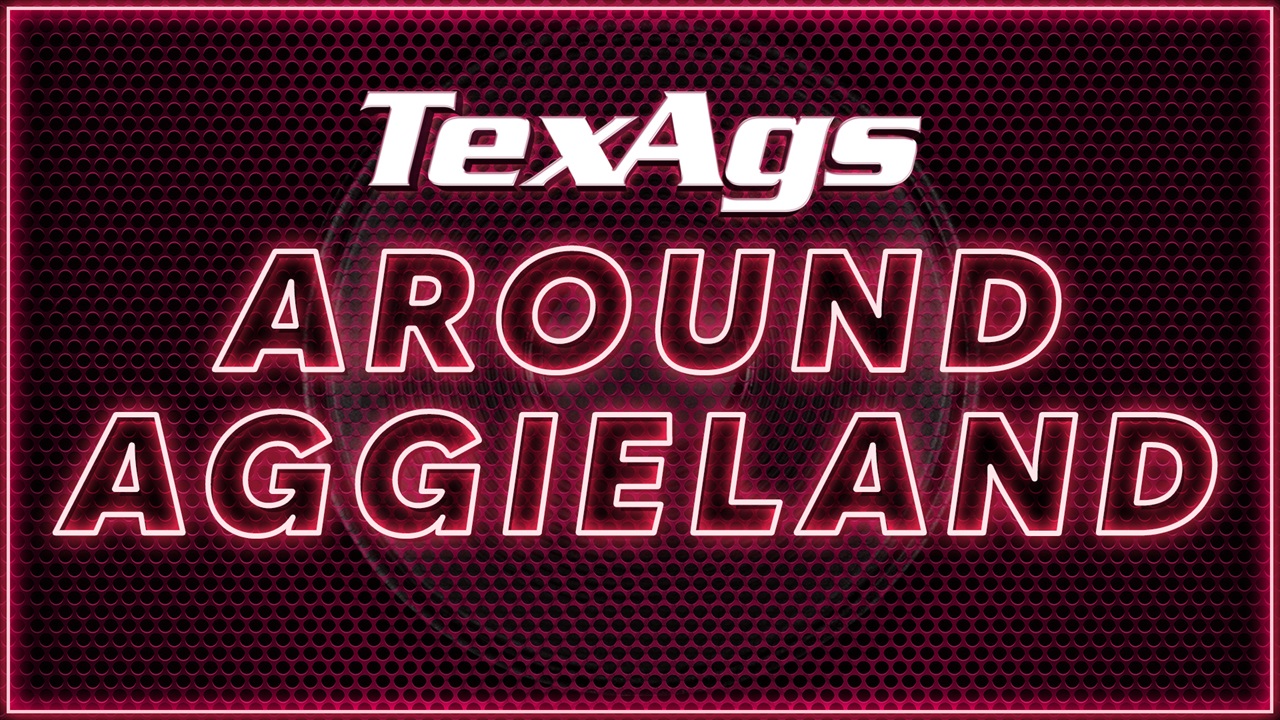 Texas A&M Basketball
Around Aggieland (2/28)
---
During Monday's edition of TexAgs Radio, Richard Zane joined to take us Around Aggieland and provided updates from the hardwood, the diamonds and beyond as there is plenty going on with Texas A&M Athletics.
---
Basketball (18-11, 7-9 in SEC)
Texas A&M earned its second consecutive victory on Saturday afternoon as the Aggies completed the season sweep of Ole Miss in Oxford, 76-66.
The Aggies lead 46-23 at halftime.
Tyrece Radford had a team-high 19 points along with seven rebounds.
Hassan Diarra had 13 points, and Quenton Jackson scored 11.
Buzz Williams confirmed after the game that Marcus Williams did not travel with the time on Saturday and is taking an indefinite leave of absence.
The win sets up a crucial Wednesday-night tilt at Alabama as the Aggies still have an outside shot at making the NIT.
Tipoff is scheduled for 6 p.m. CT in Tuscaloosa, and the game will be televised on the SEC Network.
Women's Basketball (14-14, 4-12 in SEC)
The Aggies concluded the 2021-2022 regular season on Sunday afternoon in a lackluster fashion as they fell to No. 25 Georgia on the road, 67-58.
Aaliyah Patty posted a double-double with 15 points and 10 rebounds.
Qadashah Hoppie and Jordan Nixon had 10 points, each.
Trailing by one at halftime, Texas A&M was outscored 23-13 in the third quarter.
A&M travels to Nashville this week as the SEC Tournament begins on Wednesday at Bridgestone Arena.
Gary Blair & Co. face Vanderbilt on Wednesday at 11 a.m. CT.
The SEC Network will broadcast the conference tournament in its entirety.
Softball (12-2, 0-0 in SEC)
Texas A&M posted a 1-2 record this weekend in the 2022 Reveille Classic at Davis Diamond.
Friday: No. 7 Oklahoma State 1, Texas A&M 0

OSU scored the game's only run in the first inning.
OSU's Kelly Maxwell one-hit the Aggies en route to the win.
Makinzy Herzog: L, 7.0 IP, 5 H, 1 R, 1 ER, 5 BB, 4 K

Sunday: No. 7 Oklahoma State 2, Texas A&M 1

A&M took an early 1-0 lead, but the Cowgirls scored an unearned run in the fourth to tie the game. OSU took the lead in the sixth.
The Aggies left the bases loaded in the sixth inning.
Emiley Kennedy: L, 7.0 IP, 4 H, 2 R, 1 ER, 5 BB, 6 K

Sunday: Texas A&M 9, Texas Southern 1 (5 innings)

A&M scored eight runs in the first inning.
Seven different Aggies registered a hit, while five Aggies drove in a run.
Jo Evans & Co. will hit the road this weekend to play in the Judi Garman Classic in Fullerton, California.
A&M will play five games in three days, facing Weber State, LMU, Utah, UCLA and Arizona State.
Baseball (5-2, 0-0 in SEC)
Jim Schlossnagle & Co. dropped a weekend series to the Penn Quakers as a lack of timely hitting and a bullpen collapse in game three plagued the Aggies.
Friday: Penn 2, Texas A&M 1

Nathan Dettmer: ND, 6.0 IP, 6 H, 1 R, 0 ER, 0 BB, 4 K
A&M struck out 12 times and left 10 men on base.

Sunday, Game 1: Texas A&M 5, Penn 0

Micah Dallas: W, 8.0 IP, 1 H, 0 R, 1 BB, 10 K - Retired the last 17 men he faced.
A&M scored three in the first and two in the fifth.
The Aggies struck out 11 times and left eight men on base.
Sunday, Game 2: Penn 8, Texas A&M 5

Ryan Prager: ND, 5.2 IP, 3 H, 1 R, 1 ER, 0 BB, 8 K
The Aggies led 5-1 after six innings.
A&M used seven relievers to get the final 10 outs behind Prager.
The Aggies earned 12 walks, struck out 12 times and left 13 men on base.
Texas A&M hosts Houston Baptist on Tuesday night before they travel to the Frisco Classic this weekend.
First pitch between the Aggies and Huskies is set for 6:32 p.m. CT at Olsen Field.
The game will be streamed on the SEC Network+.
Track & Field
Texas A&M hosted the 2022 SEC Indoor Track & Field Championships at the Gilliam Indoor Track Stadium over the weekend, and the Aggies captured two event titles.
Brandon Miller set an American collegiate record for the 800m with a time of 1:45.24 to defend his SEC Indoor crown. Miller's time broke Devin Dixon's American collegiate and Texas A&M school record (1:45.27).
In the women's high jump, Lamara Distin earned the SEC title with a clearance of 1.91m, which is the third-best performance in Texas A&M history.
Carter Bajoit earned All-SEC honors in the men's high jump, finishing third.
The women's 4x400m relay team of Laila Owens, Tierra Robinson-Jones, Syaira Richardson and Charokee Young earned All-SEC honors by finishing second.
Equestrian (9-2, 5-1 in SEC)
No. 2 Texas A&M's eight-meet winning streak came to an end on Saturday as the Aggies fell to No. 3 Auburn, 13-4.
The Aggies earned victories in the jumping seat and western disciplines.
Kaitlyn Lovingfoss earned Most Outstanding Performer honors for Fences.
Taylor Masson earned Most Outstanding Performer honors for Reining.
MacKenzie Chapman improved to 6-0 on the year in Horsemanship.
The Aggies are back in action this weekend as they travel to Dallas to face No. 7 SMU.
Women's Tennis (14-1, 0-0 in SEC)
No. 7 Texas A&M concluded its non-conference schedule with a 4-1 win over Rice on Sunday afternoon at the Mitchell Tennis Center. The 14-1 non-conference record is the best in school history.
Rice took the doubles point, 2-1.
Tatiana Makarova won her match over Allison Zipoli in straight sets (6-2, 6-1).
Mary Stoiana won her match over Anastasia Smirnova in straight sets (6-3, 6-2).
Jayci Goldsmith won her match over Anna Bowtell in straight sets (6-2, 6-3).
Gianna Pielet won her match over Maria Budin in straight sets (6-3, 6-0).
SEC action begins this weekend as the Aggies host South Carolina on Friday and Florida on Sunday at the Mitchell Tennis Center in Bryan-College Station.
Men's Tennis (6-5, 0-0)
No. 18 Texas A&M's losing streak has reached five matches as the Aggies went 0-2 on the weekend.
Men's Golf
No. 18 Texas A&M is back on the course this weekend as the Aggies participate in the inaugural Coral Creek Club Invitational at the Coral Creek Club in Placida, Florida.
The event begins on Monday, Feb. 28, and will conclude on Tuesday, March 1.
Soccer
Texas A&M opened its spring exhibition schedule with a Friday evening doubleheader against Blinn College and Brookhaven College.
Game 1: Texas A&M 4, Blinn College 0

MaKhiya McDonald, Georgia Leb, Macy Matula and Natalie Yoo each scored goals.
Sawyer Dumond had two assists.

Game 2: Texas A&M 8, Brookhaven 0

Kate Colvin had two goals and three assists.
Quinn Cornog scored two goals.
Laney Carroll had a goal and an assist.
Taylor Pounds, Ali Russell and Sydney Becerra scored a goal each.
The spring slate continues this weekend as the Aggies travel to Huntsville on Saturday to face Sam Houston for a 2 p.m. exhibition match.
Never miss the latest news from TexAgs!
Join our free email list