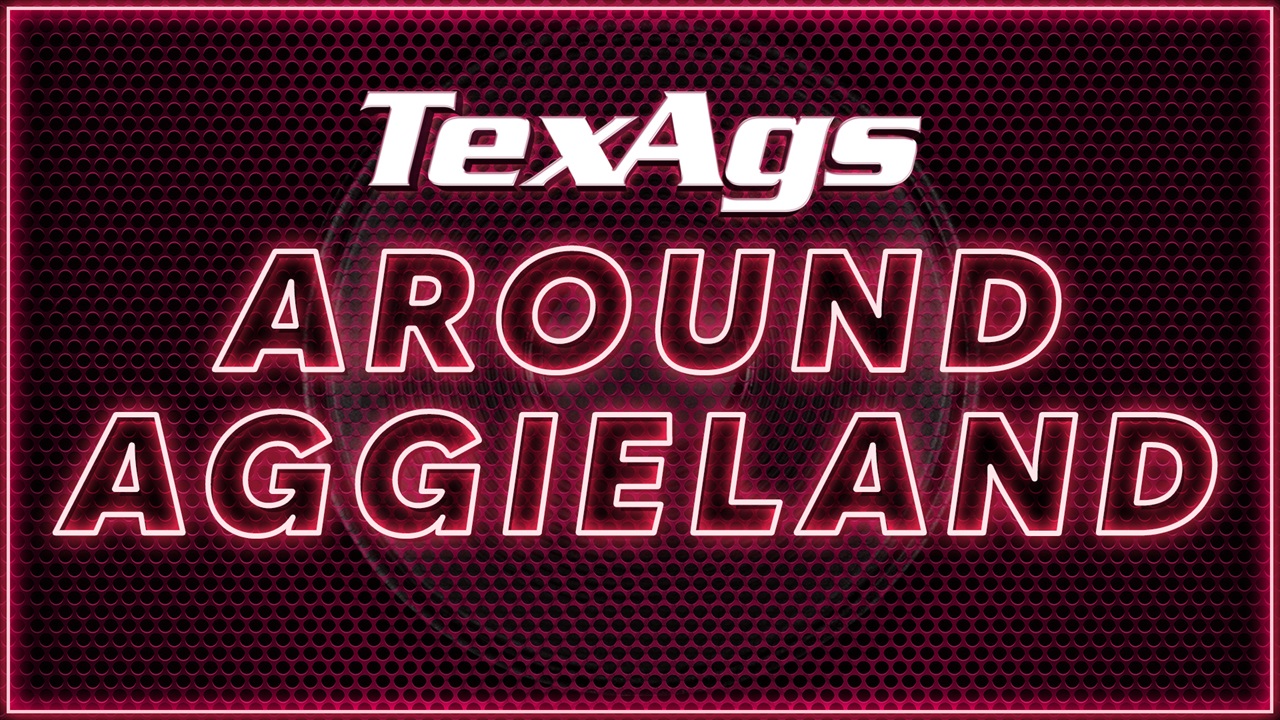 Texas A&M Football
Around Aggieland (12/10)
---
During Friday's edition of TexAgs Radio, the fishbowl's own Richard Zane joined to share updates from the latest in Aggie Athletics as a busy weekend is on tap in College Station with basketball season in full swing and much, much more.
---
Women's Basketball (9-1, 0-0 in SEC)
Gary Blair became the winningest basketball coach in Texas A&M history on Thursday night, winning his 439th career victory as head coach of the Aggies to surpass Shelby Metcalf with an 88-43 blowout of Texas Southern.
Four Aggies scored in double figures with Kayla Wells leading the way with 25 points. Qadashah Hoppie had 14, Jordan Nixon had 12 and Aaliyah Patty had 10.
Texas A&M was 11-of-16 (61.1 percent) from 3-point range. Wells was a perfect 4-of-4 and Hoppie was 4-of-6.
No. 18 Texas A&M is back in action on Sunday afternoon when they travel to Fort Worth to face TCU (3-4, 0-0 in Big 12) at Schollmaier Arena.
Tip-off is set for 1:00 p.m. CT and will be streamed on ESPN+.
Men's Basketball (7-1, 0-0 in SEC)
Buzz Williams and Co. travel to Houston on Saturday to face TCU in the Battleground 2K21 at the Toyota Center.
Tip-off is set for 5:30 p.m. CT and will be televised on the SEC Network.
Saturday will be the Aggies' first game in 11 days following an 85-65 beatdown of New Orleans on Nov. 30.
Football (8-4, 4-4 in SEC)
All-conference and national accolades continue to roll in for the Maroon & White.
Equestrian (6-1, 3-0 in SEC)
Four Aggies have been named SEC Riders of the Month for their performances in a perfect 3-0 month of November.
Kaitlyn Lovingfoss is the Fences Rider of the Month after being a two-time Most Outstanding Performer receiptient.
Caroline Dance earned Flat Rider of the Month after going a perfect 3-0 in November with two Most Outstanding Performer honors.
MacKenzie Chapman earned Horsemanship Rider of the Month and is 6-0 on the year. She earned Most Outstanding Performer honors in A&M's win over Georgia.
Malena Lopez won the title of Reining Rider of the Month and was 2-0 in November.
Never miss the latest news from TexAgs!
Join our free email list