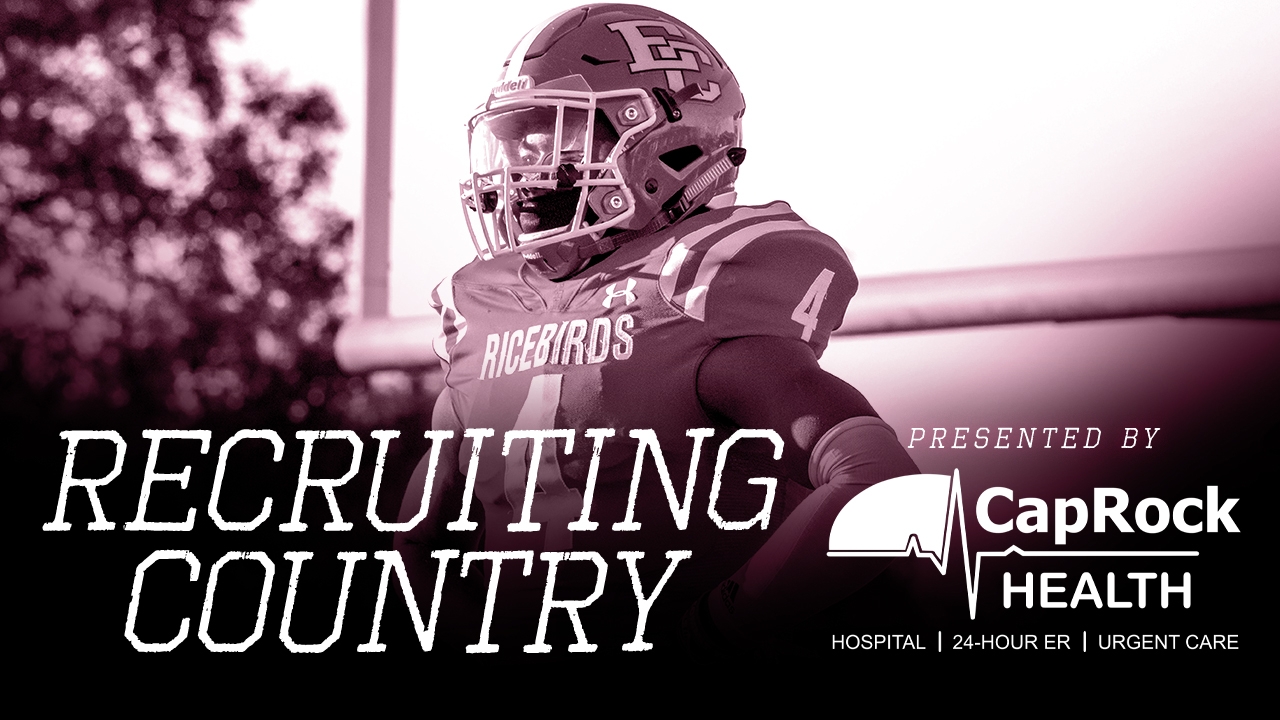 Texas A&M Football Recruiting
Recruiting Country: The latest recruiting news surrounding the Maroon & White
---
Key notes from Recruiting Country
Conner Weigman‍ had an 89-yard run to seal the deal for Bridgeland vs. College Park. I posted that video, and it's incredible.

The visitor list vs. Prairie View included Harold Perkins‍, Kiyaunta Goodwin‍, Kelvin Banks‍, Weigman and Denver Harris‍. Five five-stars. Theodor Melin Öhrström‍ was on an OV, as was Goodwin. Did you see the pictures of Goodwin? He's block-out-the-sun big. It's incredible. There is no such thing as a "throwaway" recruiting weekend. We're just a couple of weeks away from the early signing period. A buddy of mine was asking what A&M could do in this last month. They could get seven five-stars in this class. Do I think it will happen? No, but nobody is in a better spot than A&M.

Things in the region that will happen: Texas is going to get a couple of guys. They always have. Watch who LSU hires because that will impact Perkins, Denver Harris and Jacoby Mathews‍. For better or worse, that will affect where A&M stands in those recruitments. Still, A&M has been in Perkins' recruitment for a long time, and that will keep A&M in it up until Harold makes a decision.

You had to get Kelvin Banks on campus. They had to get him to a game. He didn't show up to the Auburn game and went to Texas the following week. He showed up for an 11 a.m. kick the morning after playing a playoff game. That's huge.

A good source told me there wasn't a guy on campus that A&M cannot sign. A&M will have a chance to sign every one of those guys on campus, and with three weeks left before signing day, that needs to be the theme.

Texas Filmworks put out an excellent video for Deyon Bouie‍, and he had some great quotes about the recruiting class and its impact. He spoke about landing Walter Nolen‍ and Chris Marshall‍ on the same day. To have the continuity with Bouie and Nolen is huge. Nolen also hinted at additions to this recruiting class.

I've heard that Scott Woodward is calling some recruits and telling them that they'll be pleased with the LSU hire. That message is to not make a decision and to wait to see what they do. With what kind of program LSU is, I think they will be afforded that luxury. That LSU hire will impact what kind of close A&M makes to this recruiting class.

A&M will have their final weekend to get as many guys in on Dec. 10, and it sounds like the response to that has been good so far. All of the commits that haven't taken their OVs will take them that weekend. The class will be here for the final time together before signing day.

Perkins is just a phenomenal athlete. I have not covered a prospect like him that can do so many things at the highest level in the SEC. He could play safety, linebacker, receiver, running back or return kicks. He is just a freak of an athlete.

On defense, I feel the best about Jacoby Mathews. Again, it's going to be determined by that LSU hire. Maybe it's a guy like Enai White‍ out of Philadelphia. He's in that four-to-five-star range like Bryce Anderson‍. Offensively, I probably feel the best about Mark Nabou‍, but you're still looking at Kelvin Ban‍ks, Kam Dewberry‍ and Evan Stewart‍.

Jimbo Fisher being your head coach should quell most of the concerns regarding the LSU hire. There have been so many names floated, and we still don't know who it will be. Lincoln Riley does not seem like a fit there, and he has not done well against the SEC. You have to recruit in this conference. You don't get a month to prepare in this league, and he was getting that but still losing.
Never miss the latest news from TexAgs!
Join our free email list
SPONSORED BY