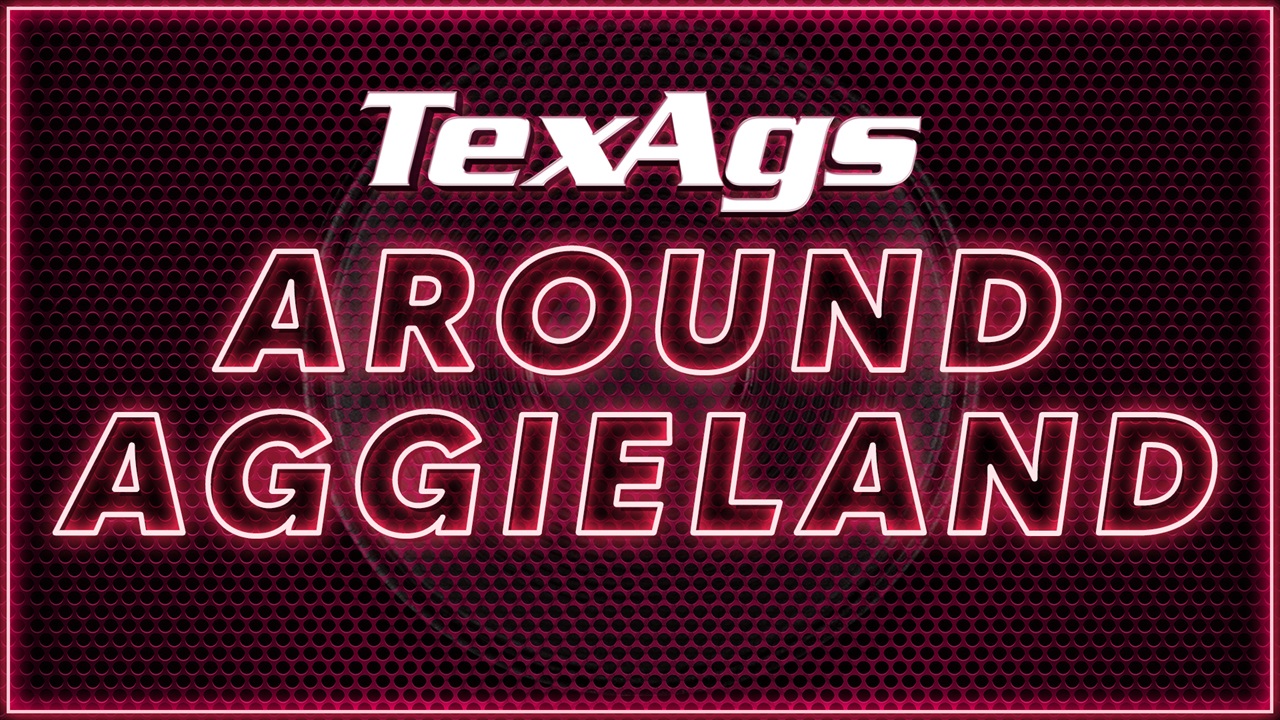 Texas A&M Football
Around Aggieland (10/29)
---
During Friday's edition of TexAgs Radio, the fishbowl's own Richard Zane joined to share updates from the latest in Aggie Athletics as a busy weekend is on tap in College Station despite Jimbo Fisher & Co. being on the bye.
---
Women's Basketball
On Thursday morning, legendary Texas A&M women's basketball head coach Gary Blair announced that the 2021-2022 season will be his last as he plans to retire at the end of the season.
Following the announcement, Blair, as well as players Jordan Nixon and Destiny Pitts, spoke to the media about the news and the upcoming season, which begins on Tuesday, November 9, vs. Texas A&M-Corpus Christi at Reed Arena.
The Aggies will host Oklahoma Baptist on Wednesday, November 3, for an exhibition game at Reed Arena. Admission is free, and the contest will not be televised.
Earlier this week, Nixon and Kayla Wells were named second-team Preseason All-SEC Selections by the league's coaches' poll.
It was announced on Tuesday that Texas A&M has been picked to finish second in the Southeastern Conference this season as projected by the league's coaches.
South Carolina has been picked to win the SEC.
Football (6-2, 3-2 in SEC)
Monday was a busy day for the Aggies despite beginning the bye week as a trip of Aggies picked up SEC Player of the Week honors following a 44-14 thrashing of the South Carolina Gamecocks last weekend at Kyle Field.
Also on the award front, tight end Jalen Wydermyer was named an Earl Campbell Tyler Rose Award honorable mention honoree following his two-touchdown performance vs. South Carolina.
Kickoff time for next Saturday's home game against Auburn has not yet been announced as the league's television partners have elected to utilize their six-day window option on a trio of Week 10 SEC contests.
On Tuesday, the SEC announced that Texas A&M's final home game of the season against Prairie View A&M on November 20 will kick off at 11:00 p.m. CT.
Unique to any Aggie football game this season, the contest with the Panthers will be streaming only, available on SEC Network+ through ESPN.com/Watch OR through subscription streaming service ESPN+.
Soccer (7-9-2, 3-6-1 in SEC)
G Guerrieri's Aggies dropped their regular-season finale on Thursday night as they fell to Missouri in Columbia, 1-0.
15': Mizzou's Skye Kingsley scored an unassisted marker for the game's only goal.
A&M outshot the Tigers, 22-6.
With the loss, the season is over as the Aggies did not qualify for the SEC Tournament in Orange Beach, Alabama.
Texas A&M finished 11th, and the top-ten teams in the league go to Orange Beach.
Cross Country
Both the men's and women's teams will be competing in the SEC Championships on Friday morning at the Gans Creek Cross Country Course in Columbia, Missouri.
Men's 8,000m race begins at 10:05 a.m. CT.
Women's 6,000m race begins at 11:00 a.m. CT.
Full coverage of the championships will be available on the SEC Network.
Equestrian (2-1, 1-0 in SEC)
It's a big weekend at the Hildebrand Equine Complex as No. 5 Texas A&M hosts No. 2 Georgia in the Aggies' home opener on Friday.
The meet begins at 9:00 a.m. CT, and admission is free.
Georgia is the defending NECA national champion. The Bulldogs come into the meet 1-1 on the year and 0-1 in SEC play after a season-opening loss to No. 1 Auburn, 13-7.
Women's Golf
The Aggies wrapped up their fall slate on Wednesday when they wrapped up play in The Ally at Old Waverly Golf Club in West Point, Mississippi.
As a team, Texas A&M finished fifth, shooting a 2-over 866 overall. Alabama won the event at 22-under, winning by 10 strokes.
Adela Cernousek recorded her first career top-five finish, placing third with an 11-under 205 for the weekend.
Baseball
Jim Schlossnagle and the Aggies will be at Olsen Field at Blue Bell Park this weekend as they begin the 2021 Maroon & White Fall World Series. Start times and other info is still to come.
Game 1: Friday, October 29
Game 2: Saturday, October 30
Game 3: Monday, November 1
On Monday, 2025 Lake Charles Barbe High School (LA) catcher Presley Courville gave his verbal commitment to the Maroon & White

In the Fall Classic, both A.J. Minter (Atlanta) and Brooks Raley (Houston) made their World Series debuts on Tuesday night, seeing action in Game 1.
Game 1: ATL 6, HOU 2

Minter: W, 2.2 IP, 3 H, 1 R, 0 BB, 3 K. First Aggie to earn a win in the World Series since Michael Wacha in 2013.
Raley: 1.2 IP, 0 H, 0 R, 0 BB, 1 K

Series is currently tied, 1-1, as it shifts to Atlanta for the next three games.
Game 3: Friday at 7:09 p.m. CT on FOX
Game 4: Saturday at 7:09 p.m. CT on FOX
Game 5: Sunday at 7:15 p.m. CT on FOX
Softball
Jo Evans and the Aggies will be at Davis Diamond for a pair of fall exhibition games this weekend. Admission is free for both games, and they will not be televised.
Friday: Texas State at 6:30 p.m. CT
Sunday: A&M-Commerce at 1:45 p.m. CT
Women's Tennis
Playing in the Rice Invitational at the George R. Brown Tennis Center in Houston, the Aggies picked up six total victories on Thursday.
Gianna Pielet defeated Houston's Gabriela Giraldo (6-2, 6-4)
Isa Di Laura defeated Houston's Azul Pedemonti (1-6, 6-2, 7-5)
Jeanette Mireles defeated UTA's Tara Gorinsek (6-3, 6-3)
Ellie Pittman defeated UTA's Ana Paula Jimenez (3-6, 6-3, 6-0)
Doubles pairing Renee McBryce and Pielet defeated SMU's Drew Morris and Reka Patel (9-7)
Doubles pairing Mireles and Elise Robbins defeated SMU's Cambelle Bouchard and Emma Gretzky (8-3)
The Rice Invitational continues on Friday and will conclude on Saturday.
Men's Tennis
The Aggies travel to Columbia, South Carolina, this weekend to compete in the Gamecock Scramble at the Carolina Tennis Center.
The event begins on Friday and will conclude on Sunday.
Volleyball (11-9, 4-6 in SEC)
Texas A&M has the weekend off. The Aggies will return to action on Thursday and Friday next week with a pair of matches against Auburn at Reed Arena.
Swimming & Diving
Both the men's and women's teams are off this weekend and will return to action next Friday as they host TCU in a dual meet at the Rec Center Natatorium.
Never miss the latest news from TexAgs!
Join our free email list