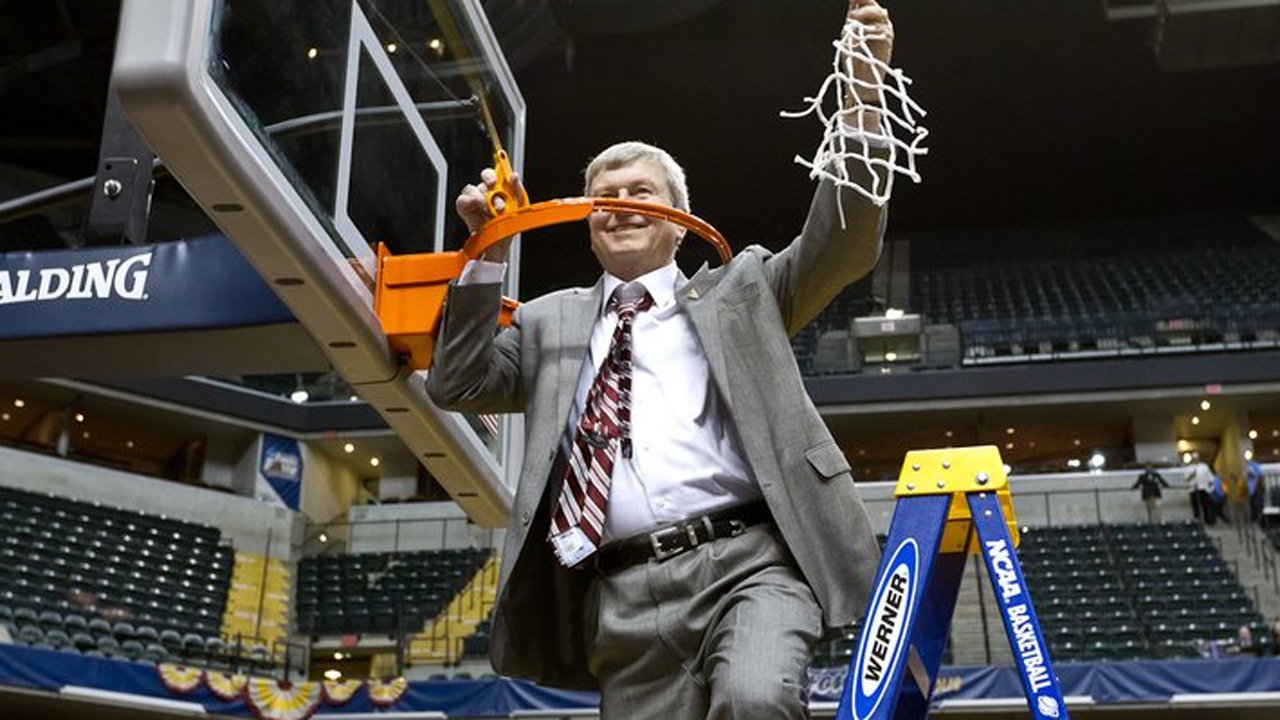 Gary Blair
Jordan Nixon
Destiny Pitts
Texas A&M Women's Basketball
Gary Blair looking forward to one final run to cap legendary career at A&M
---
An emotional, philosophical and nostalgic Gary Blair formally announced on Thursday that he will retire as Texas A&M's women's basketball coach following the upcoming season.
A member of the Basketball Hall of Fame, the 76-year-old Blair has a career record of 838-333 in 36 seasons at Stephen F. Austin, Arkansas and Texas A&M.
He's the winningest coach in Texas A&M history with a 430-170 record in 18 seasons. Blair led the Aggies to the national championship in 2011. His teams have appeared in the NCAA Tournament 15 consecutive seasons. It would have been 16 had the 2020 tournament not been canceled because of the COVID-19 pandemic.
Those impressive accomplishments aren't good enough for Blair, who began his career in 1973 as a coach at South Oak Cliff High School in Dallas.
"This is my 19th year (at A&M)," Blair said with a cracking voice and misty eyes. "There's 17 other national championships we didn't win. Every game is a Super Bowl to me."
Blair's final season with the Aggies begins on Nov. 9 against A&M-Corpus Christi at Reed Arena.
A&M returns two starters and eight letter winners from the team that went 25-3 and won the Southeastern Conference regular-season championship last season.
Blair will complete a 50-year coaching career when this season ends.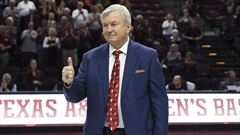 Jamie Maury, TexAgs
He said that's the right time to retire because the program is strong and he needs to spend more time with his wife, Kyla, and their children and nine grandchildren.
"Sometimes I want to do things with my wife and my grandkids. I've missed too many ball games, too many cheerleading things," he said. "That's why it's time.
"Somebody that might be better than me can get the job done better. You don't ever say that, but sometimes you've got to admit somebody might be better than you particularly in the changing world that we're living in today."
Senior captain Jordan Nixon admitted she was caught off guard when Blair informed the team this would be his final season.
"It was shocking. I think we shared that reaction," Nixon said. "Why now? Where is this coming from?"
"We understand. The numbers speak for themselves. He's done tremendous things in the game of basketball. Look at the impact he's had on a countless number of people. You couldn't hope for anything more. He should do it on his terms. We support him."
Guard Destiny Pitts said Blair has influenced her beyond basketball.
"For me, he's been almost like a grandfather," she said. "He has a lot of wisdom. He's helped me a lot off the court, too."
Relationships like that make it difficult for Blair to walk away. He thanked a myriad of administrators, coaches and current and former players for his success.
He said a conversation with former A&M football coach R.C. Slocum, who has been undergoing chemotherapy treatments, helped him make peace with his decision. Like Blair, Slocum is the winningest coach in A&M history in his sport.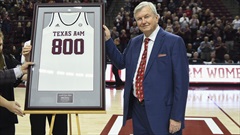 Jamie Maury, TexAgs
"I sat down two days ago on his front porch and listened to his problems and everything he has done. I could sit there and feel at ease with the decision after I talked to R.C.," Blair said. "When R.C. got fired (in 2002) he could have went to LSU, Baylor, Houston or a lot of other places. He says this is home and it feels right."
"I sat there and just listened to him and how he could express himself with everything he's going through. But he's still the most positive man and most popular coach in this town. I want to be like R.C."
Slocum has always been active in the Bryan-College Station community. Blair will be, too. He said he intends to serve A&M, the Bryan Rotary Club and his charities for Special Olympics and those with special needs.
But he's still recruiting, too.
"We (coaching staff) spent two hours last night with current recruits," Blair said. "All of them are still committed to us. We'll hold on to these and we're not finished recruiting."
Long-time assistant coach Kelly Bond-White is obviously helping with those recruiting efforts. Blair endorsed her as his eventual successor.
"Kelly Bond-White has been with me 21 years," he said. "She is the answer going forward with this program."
Athletic Director Ross Bjork said that she would be among those under consideration.
"We've got plenty of time for that," Bjork said "The great thing about the timing from only that perspective is you have all season to analyze, look at the landscape of college basketball, see what coaches are out there, see what the future holds and be able to analyze what that landscape is.
"To me, that's the least of my worries. What we want to do is make sure Coach is celebrated."
"They're not going to honor me after we beat their butt on the court. I don't need a rocking chair or a plaque or anything like that. I just need an arena with 94 feet to be able to compete."
"Obviously we know (Bond-White) very well. She will be somebody we will keep an eye on throughout the year just as we will a lot of different coaches around the country."
The focus instead will be on Blair's final season. Blair is well-known and well-liked throughout the SEC. He figures to be honored in opposing gyms.
"They're not going to honor me after we beat their butt on the court," Blair said. "I don't need a rocking chair or a plaque or anything like that. I just need an arena with 94 feet to be able to compete."
He's eager for that final year of competition.
"All ex-players and all ex-coaches think we have one more (game) left in us," Blair said. "Well, I get the opportunity to have about 35 to 38 still left in me this year. That will be enough."
"It's time to go do the other things in life. It's time to sit up in the stands and do what you do...second guess the coaches."
Never miss the latest news from TexAgs!
Join our free email list
SPONSORED BY