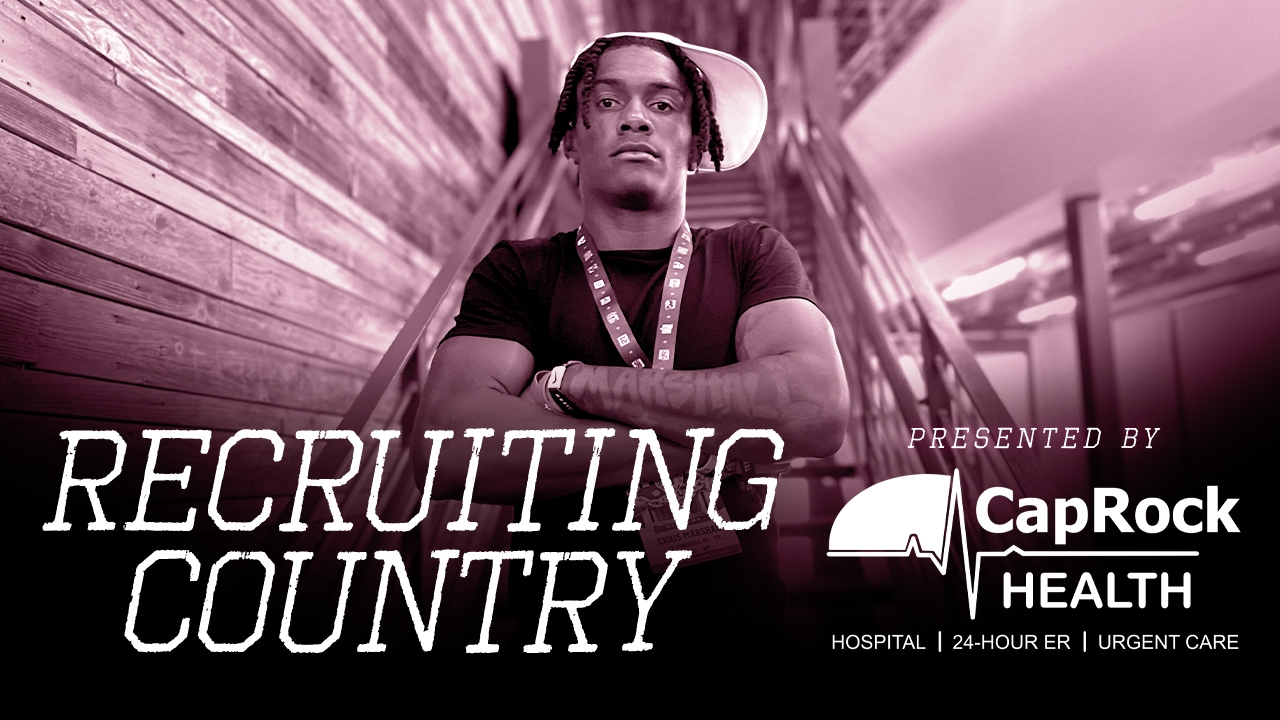 Texas A&M Football Recruiting
Recruiting Country: The latest recruiting news surrounding the Maroon & White
---
Key notes from Recruiting Country
Judge the season in its entirety. The win was obviously enormous for the season and the program, but you still have to play six more weeks. This is still the team that lost to Arkansas and Mississippi State, but they played more towards their talent level on Saturday night. It's about what team shows up in the final six weeks of the season.

From a recruiting standpoint, Saturday night could not have been any better.

With official visits for Walter Nolen‍ and Marquis Groves-Killebrew‍, both out-of-state players, it left a great impression. We've posted updates on Nolen, and nobody has came out and told me this, but from the post-visit reports, I think A&M is the leader after the impression and relationships he has built in College Station. I think Tennessee is now playing behind for Nolen.

Anthony Lucas‍ has been a long-time key target, and A&M did a phenomenal job on him. I'll have another note on him that will indicate that A&M is moving in the right direction for him.

There were a lot of kids from Texas in College Station this weekend, and one of those kids was Chris Marshall‍. Even he said after the game that things are changing. It was a huge weekend. Enormous. Obviously, USC fired their head coach, but the interim guy running the show is a recruiting wizard, which is why they've held their class together. For the last month, I've felt that USC might have been a step or two ahead of A&M for Marshall. That changed on Saturday night.

Bobby Taylor‍, Malick Sylla‍ and Ish Harris‍ have been at the forefront of current commits helping recruit. Donovan Green‍ as well. They have so much influence. They're ring-leader-type guys.

If you go handle business this Saturday in Columbia, next week you have another night game at Kyle Field with potentially another crazy atmosphere and a lot of recruits in town. Then you have a bye week, and then Auburn, at home. You're going to have more opportunities to showcase what you did on Saturday night. Now, I don't think anything will top it, but can the 12th Man get close and rowdy enough to impact games? Yes, you saw it even in a loss to Mississippi State, and that plays a role with kids regardless of the outcome.

Bear Alexander‍ came in here with his family. We talked before he headed to Kyle Field. Jason is still confident that A&M can pull it off. His relationship with Elijah Robinson and Terry Price are very good, but he also talked about his relationships with the Georgia staff. Jason's read on it has a lot more data points than I do. Jason thinks Georgia is playing catch up. I have no reason to believe Jason would be getting a bad read, but if Georgia is playing from behind, they'll do everything they can to change that.

Bridgeland dropped a game last week to Cy Ranch without Conner Weigman‍. Cy-Park continues to roll. Conner's status is day-to-day after exiting a game two weeks with a hamstring issue. I'll get an update later tonight on his status. If he does try to play, I can't imagine he'll be at 100 percent. A 75 percent Weigman gives Bridgeland a great chance to win vs. Cy-Park and Harold Perkins‍. That battle between the top-two players in the state should be fun to watch.

All the reactions to Saturday's win were all very good and were overwhelmingly positive. The Chris Marshall interview was good. Listening to Bobby Taylor talk about the upcoming additions to the recruiting class, you can tell he was very confident about what the win is going to do. I thought Colton Thomasson‍ had a great line about it. I'm not sure one reaction stood out over another.

I still think it's a very longshot for Evan Stewart‍, but it would not surprise me to see him on campus. I still think it's Florida for him, and A&M hasn't been involved much for a bit.

A&M is in a better spot for Perkins than Denver Harris‍. Denver has had an interestingly quiet fall from a media standpoint and what has come out. I think that's on purpose. A&M needs to get Perkins on campus and need to get him to South Carolina. That needs to happen. He was on Texas for a little bit. He has been on LSU for a little bit. He has been higher on A&M for longer than any other school, but that doesn't mean anything.

Gabriel Brownlow-Dindy‍'s parents went to Oklahoma. A&M was in the final two, and I think it was a tough decision for the kid. He came to an A&M game and enjoyed it. If that visit had happened on Saturday, would it have changed his mind? I don't know. Good get for Oklahoma.

Kelvin Banks‍ has been surprisingly quiet. I have not heard of him wavering with his commitment to Oregon. They've done a good job of keeping him. They got him with a late run of momentum, but we have not heard that he is open to recruiting pitches from other schools. We thought he would show up to an A&M or a Texas game, but he has not done that.

Noah Thomas‍ has 12 touchdowns in five games. That's a lot. I think A&M fans might be sleeping on Thomas a bit. The comparison to Josh Reynolds is a good one, especially because he has long speed like Josh had. Since he has gotten healthy, he has been incredibly good. I'm looking forward to seeing him, and everything we have heard is that he has been sensational.

A&M has a better chance with Shemar Stewart‍ than fans think. He has been outwardly showing A&M a lot of love on social media platforms.

Julian Humphrey‍ has been on campus and was here again on Saturday. I do think they're up against it in terms of numbers in the secondary. They've kind of settled on five. Jacoby Mathews‍ continues to have a high possibility to find his way into the A&M class, especially with the turmoil going on in Baton Rouge. He'll be in Austin, but I do think A&M has a grip on that recruitment right now. I think Mathews is the guy that A&M would like to close their secondary group with, and I don't think they're going to take six.

I really love Houston Thomas‍, and he has great tape through the first half of the season. I don't think A&M will offer soon. I'm surprised he doesn't have more offers right now. Once his tape gets seen by more folks, I wouldn't be surprised to see a Baylor, Arkansas or Oklahoma State go on him. I think A&M has their guy at tight end right now with Donovan Green, and I'm not sure they'll take another one.
Never miss the latest news from TexAgs!
Join our free email list
PRESENTED BY