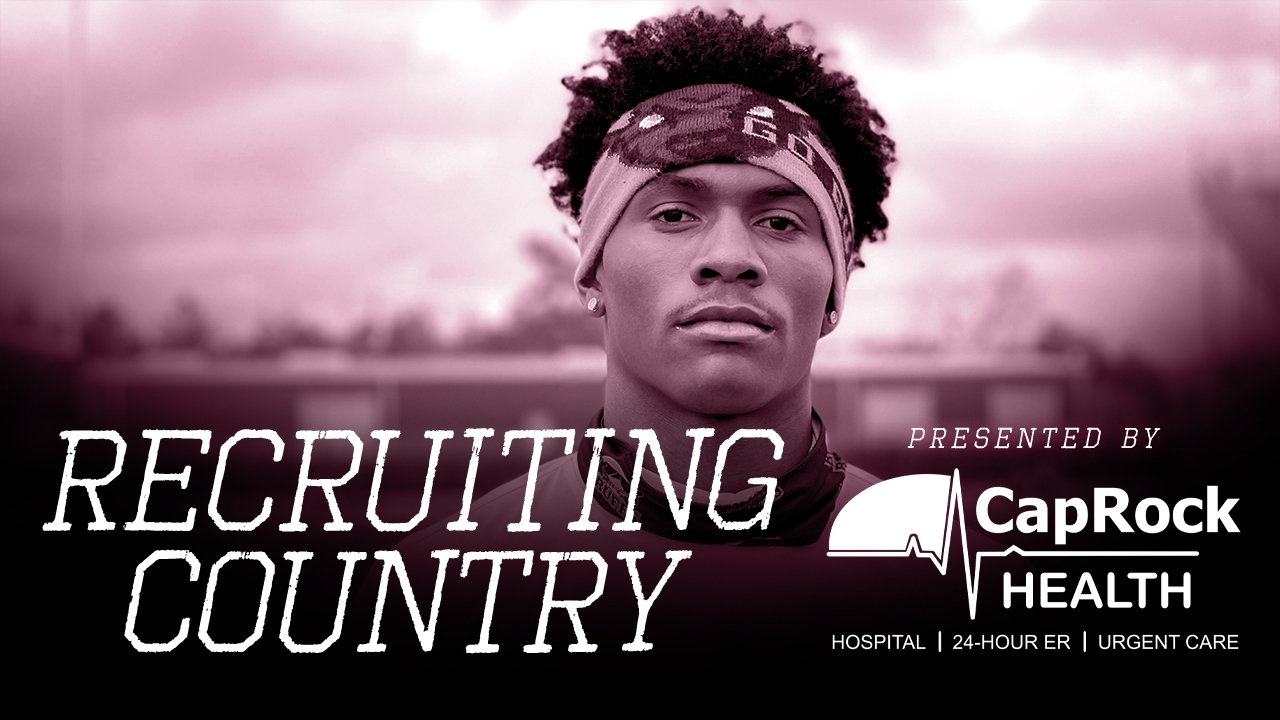 Texas A&M Football Recruiting
Recruiting Country: The latest recruiting news surrounding the Maroon & White
September 15, 2021
13,229
---
Key notes from Recruiting Country
I was watching Conner Weigman‍'s game at dinner in Denver. He had 576 total yards and another receiving touchdown. I think he ran for 106 yards. It was incredible. Just another insanely productive week for him. He posted all of his highlights and singled out one throw. All of the things that make Conner an elite quarterback prospect were in that one throw. He begins throwing the football before the receiver is even on screen. The ball hits the receiver right in the chest between three defenders. He has been as advertised and then some through three games. They're 3-0 and getting ready to take on their district.

Jason and I have already discussed redoing our rankings, and we'll probably do that in a couple of weeks after we have more tape on some kids. Weigman will either be our top player or at No. 2.

I'm sure that somebody is trying to get in Weigman's ear because he's that good. With Quinn Ewers‍ enrolled at Ohio State, you have to wonder if Weigman is now the best in the country. He puts it all together at a high level on game day.

Martrell Harris‍ again had a great game with seven tackles, a forced fumble and a fumble recovery. Really great evaluation and smart decision to stay on him by the A&M coaching staff without the tape. He is outstanding athletically. Harold Perkins is the most athletic linebacker I've ever covered. Martrell is cut of that same cloth athletically. I don't think A&M fans understand that quite yet. He's extremely twitchy and explosive. When he hits people, they detonate on impact.

Bobby Taylor‍ has a fracture of a bone in his hand with some ligament damage. Even though it is just a hand, it's something that you can't play with as a DB. He had an operation to get it taken care of, so he's ready to go when he enrolls at Texas A&M in the spring. Bobby is a well-thought-out kid who isn't going to do anything brash. There was just no way around getting the operation; it had to get done.

Dickinson pushed Katy, and I'll see Dickinson this Friday. Coach Snelson has played a real schedule to this point. It has been a tough non-district schedule. They faced Ridge Point and Katy. Dickinson has some good players, including PJ Williams‍ and Donovan Green‍. Katy, even without Bobby, is loaded on defense. They're talented on offense. They're undefeated, but they probably haven't been as sharp as coach Jospeh has wanted them to be. With Katy being pushed like that and North Shore falling last week, maybe there are some other up-and-coming programs in the area thinking it's their year. The team I think is poised to do it is Atascocita.

Bryce Anderson‍ is dealing with an AC joint in his throwing shoulder. They're saying 4-6 weeks, and then he'll come back. I got the update that we went out in the first series. I know that it's disappointing to have that kind of injury, but when he comes back, they'll likely be right back in that playoff hunt.

A&M Consol had a huge win over Converse Judson. I've talked about College Station on-air, but Consol is undefeated. Coach Fedora's offense has worked for him for a long, long time. Their whole is probably greater than their parts. They've got some really good offensive players there, and it's just a product of what Fedora has done there. In this region, it's Consol and Fort Bend Marshall that stick out.

College Station is rolling, and they're a legit state championship contender in 5A, Region I. Their quarterback is the son of their coach Huff. I really like their 2023 runningback Marquise Collins‍. He's on the verge of getting one big-time offer and then having them roll in. It's a phenomenal program.

There were a lot of five-stars that visited the Texas A&M BBQ, and they're not out on any of them. Shemar Stewart‍, Walter Nolen‍, Omari Abor‍, Rueben Owens‍ in 2023. Texas A&M is not out of those races at all. They won't get all of them, but case-by-case, A&M isn't out on any of them.

The guy taking over at USC is Dante Williams. He has been the lead recruiter for Chris Marshall‍. The instability to fire a coach in the middle of the year, I'm not sure what that does. USC is halfway across the country for a kid out of Missouri City. Firing Clay Helton hasn't hurt Texas A&M's chances in any way.

I covered Blake Bost extensively because he's from Port Neches-Groves, and I'm from Nederland. If he was put into a game, I don't think the moment would be too big for him. I'll leave it at that. I know him as a kid and don't think it would overwhelm him.

Eli Holstein‍ has had a very efficient year. The numbers aren't as gaudy as Weigman's. People sleep on Holstein's athleticism the same way people sleep on Zach Calzada. Much like Zach, Eli is an underrated athlete.

Somebody tweeted from West Texas that Brenen Thompson‍ had an injury, but they didn't know the extent of the injury. He'll miss some time, but I don't think it'll affect A&M's recruitment of him at all. He'll be here for the Alabama game.
Never miss the latest news from TexAgs!
Join our free email list
PRESENTED BY