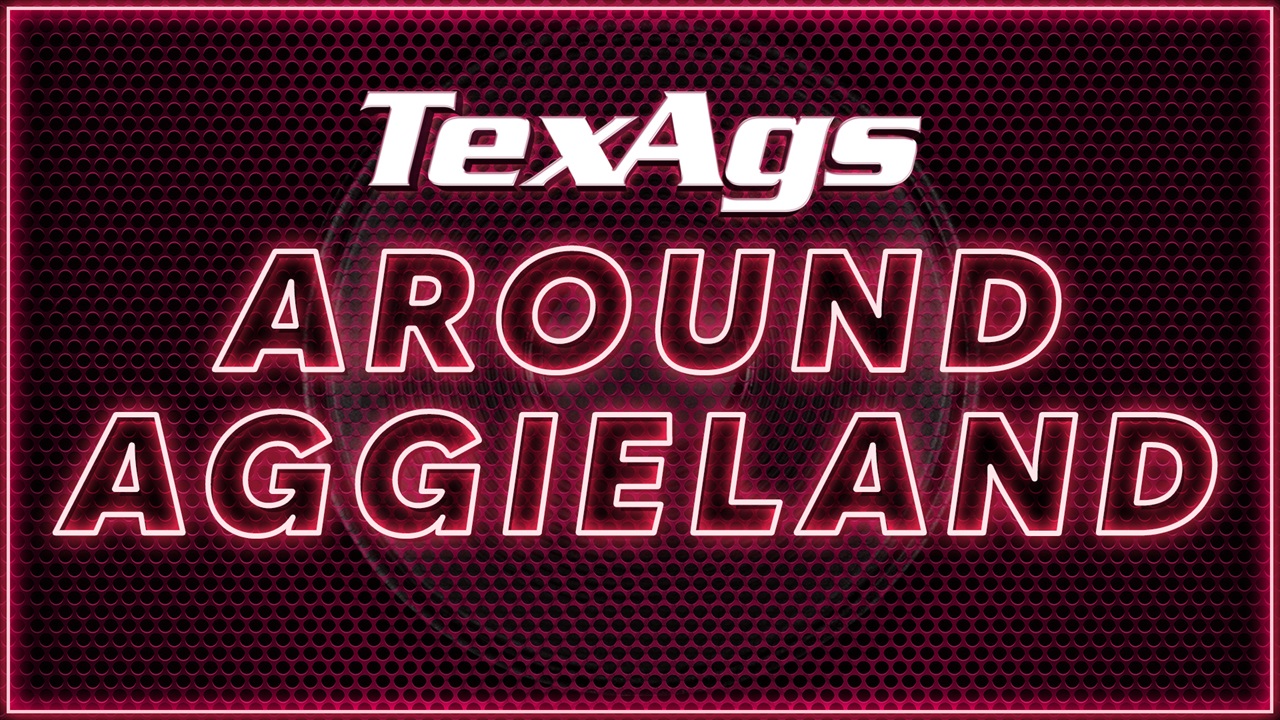 Texas A&M Football
Around Aggieland (9/3)
---
During Friday's edition of TexAgs Radio, the fishbowl's own Richard Zane joined to share updates from the latest in Aggie Athletics as there is plenty to run down the football field to the pitch to the volleyball court and beyond
---
Football (0-0)
Gameday is tomorrow! Reminder to wear your Red, White or Blue shirt for tomorrow's Standing for America 20th anniversary.
Texas A&M will begin the 2021 season against Kent State at Kyle Field on Saturday, Sept. 4.
Kickoff scheduled for 7:00 p.m. CT on ESPNU.
Texas A&M in the polls
On Wednesday, it was announced that Texas A&M University has extended head football coach Jimbo Fisher and given him a raise.
Fisher was entering his fourth season of a 10-year, $75 million guaranteed contract.
The new deal is a 10-year deal running through the 2030 season, paying him $9 million per season with scheduled raises built-in.
Volleyball (2-2)
On Wednesday night, Texas A&M ended Cal Poly's 32-match home winning streak by defeating the Mustangs in five sets.
19-25, 29-27, 24-26, 25-20, 15-11
Lauren Davis (Orlando, FL) had 19 kills on a .256 attack percentage.
Morgan Christon (McKinney, TX) has 18 kills on a .325 attack percentage.
London Austin-Roark (Weatherford, TX) had eight kills on .438 attacking.
Camille Conner (Katy, TX) had 37 assists, and Macy Carrabine (Indianapolis, IN) had 19 digs.
The loss was Cal Poly's first home loss since 2016.
Texas A&M plays their first home match of the season on Monday afternoon against Texas A&M-Corpus Christi at Reed Arena.
The match begins at 2:00 p.m. CT and will be streamed on SEC Network+.
Soccer (1-2-0)
After beating No. 9 Clemson 3-1 last Saturday, Texas A&M soccer fell from No. 21 to unranked in the latest United Soccer Coaches Poll.
Clemson fell from No. 9 to No. 15.
For their performances vs. Clemson, two Aggies picked up SEC Player of the Week honors.
Freshman defender Mia Pante (North Vancouver, BC, Canada) earned SEC Freshman of the Week after scoring her first collegiate goal against the Tigers.
Sophomore midfielder Barbara Olivieri (Katy, TX) was named the SEC's Offensive Player of the Week after scoring the go-ahead goal vs. Clemson and later tallying an assist on A&M's insurance goal.
The Aggies are back at Ellis Field this weekend for a pair of matches against in-state opponents.
Friday: Sam Houston State

Match begins at 7:00 p.m. CT and will stream on SEC Network+

Sunday: UTEP

Match begins at 3:00 p.m. CT and will stream on SEC Network+
Cross Country
Texas A&M swept the Aggie Opener on Wednesday at the Dale Watts Cross Country Course, taking home the men's and women's individual titles as well as the men's and women's team titles.
Senior Eric Casarez (Fort Worth, Texas) dominated the field, beating the runner-up by 24 seconds with a time of 15:14.5 in the 5K course.
In her first collegiate race, freshman Gemma Goddard (Austin, Texas) ran the 4.1K course in 14:26.8, beating SMU's Steffi Jones by .2 seconds.
Baseball
Mark your calendars because Texas A&M baseball and Jim Schlossnagle have announced two fall scrimmages to be played Friday nights before football home games.
Oct. 8: Houston
Oct. 22: Lamar
Times have not yet been set.
Admission to both games at Olsen Field at Blue Bell Park will be free.
Men's Basketball
On Thursday, it was announced that the Aggies will face TCU at the Toyota Center in Houston on Dec. 11 as part of The Battleground 2K21.
Tip-off time and TV information will be announced at a later date.
Never miss the latest news from TexAgs!
Join our free email list