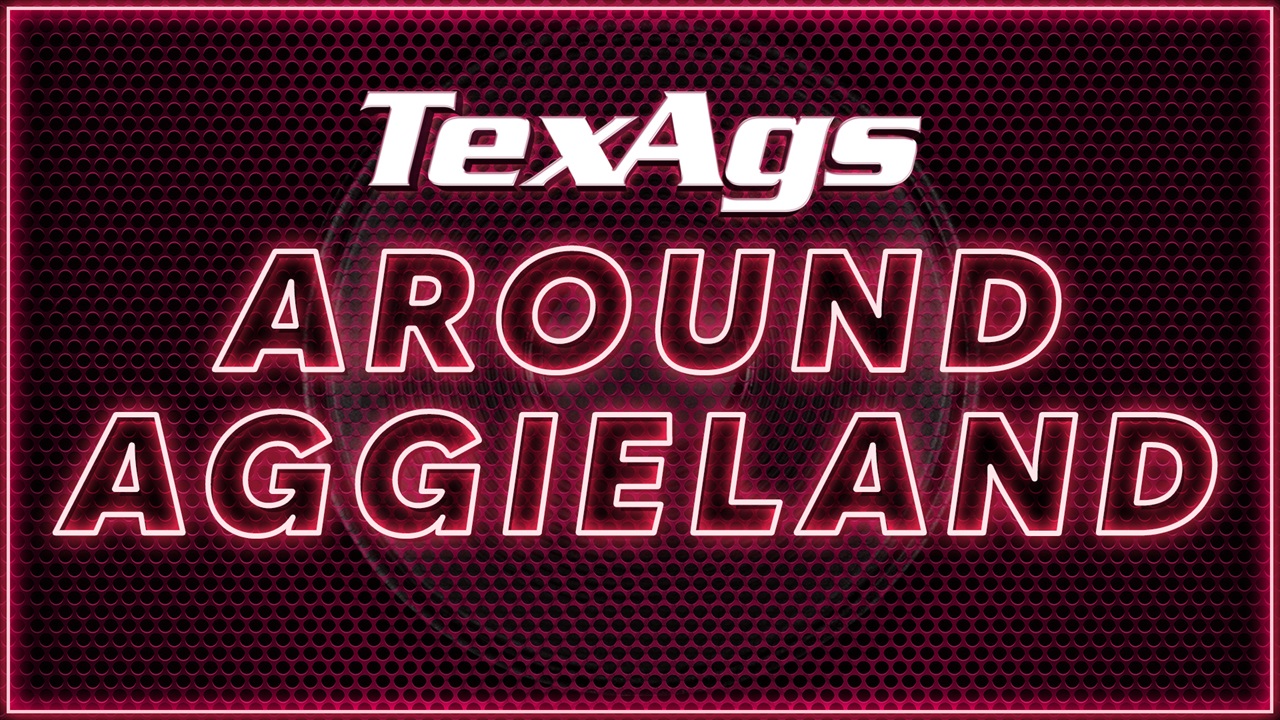 Texas A&M Football
Around Aggieland (8/23)
---
During Monday's edition of TexAgs Radio, Richard Zane joined to take us Around Aggieland and provided updates from the gridiron, the pitch and beyond as the fall slate of Texas A&M Athletics is officially in full swing.
---
Football
Texas A&M continued their fall camp this weekend, practicing on Friday, Saturday and Sunday.
There was no media access this weekend.
The Aggies held their second scrimmage on Sunday.
A&M will not practice on Monday.
Texas A&M in the polls
Kickoff is just 12 days away! Texas A&M will begin the 2021 season against Kent State at Kyle Field on Saturday, Sept. 4.
Kickoff scheduled for 7:00 p.m. CT on ESPNU.
Soccer
No. 9 Texas A&M fell to No. 8 TCU on Sunday night in Fort Worth, 2-1.
An own goal off of Karlina Sample opened the scoring in the 11th minute, giving TCU a 1-0 lead.
TCU's Brandi Peterson added to the Horned Frogs' lead in the 77th minute.
Taylor Pounds scored the Aggies' lone goal in the 86th minute with assists from Makhiya McDonald and Maile Hayes.
A&M did not dress four forwards and struggled to get their offense going.
This is Texas A&M's first loss to TCU since 1992.
Next for the Aggies is their home opener with No. 7 Clemson on Saturday, Aug. 28, at Ellis Field.
Kickoff is scheduled for 7:00 p.m CT and will be streaming on SEC Network+.
The match is also Fish Camp Night, so general admission seats will go quickly.
Volleyball
Texas A&M fell to No. 10 Baylor in an exhibition match on Friday, 3-1.
22-25, 25-23, 17-25, 10-25
London Austin-Roark hit at a .625 clip (11 kills in 16 attacks with one error).
The Aggies will begin the regular season on Friday, Aug. 27, as they travel to Honolulu, Hawaii for the Hawaiian Airlines Rainbow Wahine Classic.
Fri., Aug. 27: Marquette at 9:45 p.m. CT
Sat., Aug. 28: Fairfield at 9:45 p.m. CT
Sun., Aug. 29: Hawaii at 10:00 p.m. CT (Streaming on ESPN+)
Before the Maroon & White hits the road for their four-game road trip out west, they'll speak to the media on Monday.
That content will be on TexAgs.com later today.
Track & Field
Running in the Prefontaine Classic at Historic Hayward Field in Eugene, Oregon, Athing Mu continued her dominance, breaking her own American record and setting another world-leading time in the 800m.
Mu ran a 1:55.04 to win the event.
She is now 7-0 since becoming a professional.
Men's Basketball
On Friday, the NCAA announced sanctions against Texas A&M's basketball program for practice violations.
Head coach Buzz Williams has been suspended for the first two games of the 2021-22 season.
The Aggies received two years of probation and are required to pay a $5,000 fine.
Sanctions also include minor recruiting restrictions including a reduction of recruiting days by 5% (seven days) and no unofficial visits during A&M's first three SEC games this season.
The Aggies also announced the signing of Jalen Johnson, a transfer from Mississippi State, as he officially joined the program on Friday.
http://instagr.am/p/CSPWVAJnOB8
Johnson averaged 5.2 PPG and 1.7 RPG in 24 games for the Bulldogs in 2020-21.
Baseball
Jim Schlossnagle and Texas A&M baseball accepted a number of commitments this weekend.
2023 RHP Jason Bodin from Orangefield HS (Orange, TX)
2024 INF Wyatt Sanford from Independence HS (Frisco, TX)
2023 OF Brady Sullivan from Cy-Woods HS (Cypress, TX)
Men's Golf
Texas A&M's Johannes Veerman won the D+D Real Czech Masters on the European Tour over the weekend.
Veerman shot 4-under in the final round to finish 15-under for the weekend, winning by two strokes.
The win is Veerman's first on the European Tour.
Never miss the latest news from TexAgs!
Join our free email list