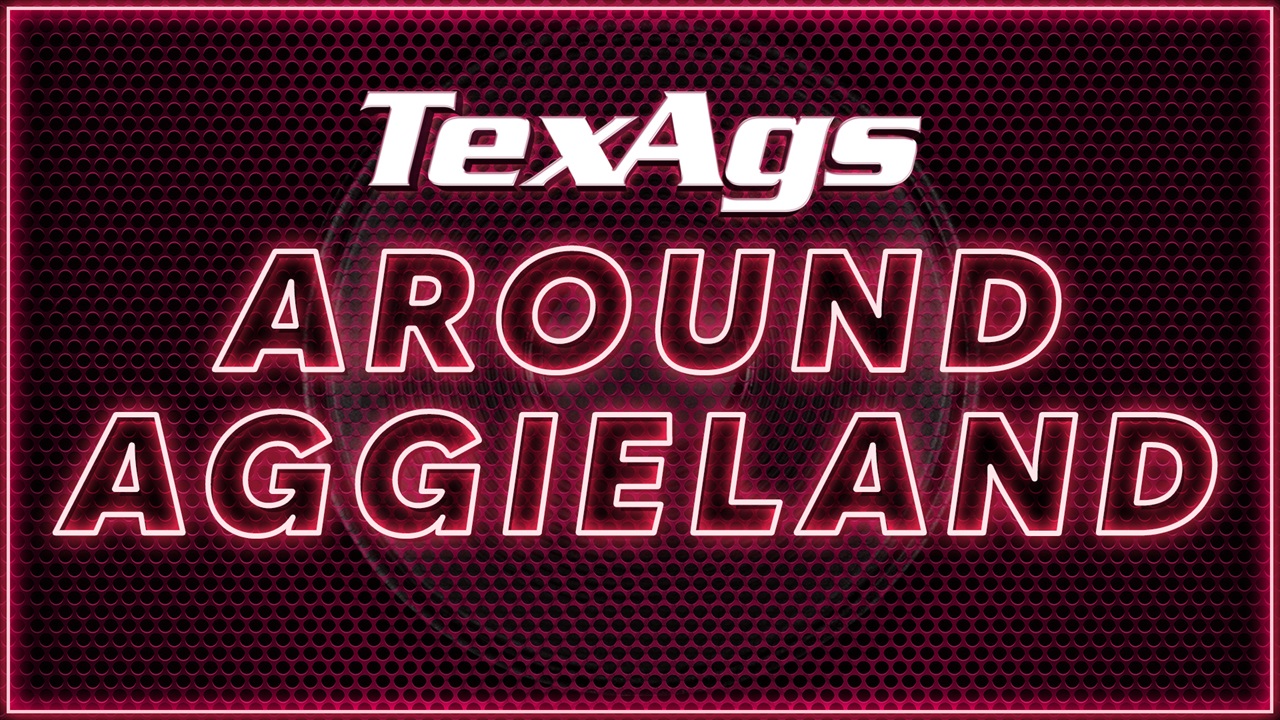 Texas A&M Football
Around Aggieland (8/6)
---
During Friday's edition of TexAgs Radio, the fishbowl's own Richard Zane joined to share updates from the latest in Aggie Athletics as there is plenty to run down from the Olympics to football accolades and much, much more.
---
Olympics
In the Women's 800m Final on Tuesday night in Tokyo (Tuesday morning in College Station), Athing Mu won gold and broke the American record, posted a 1:55.21.
Mu became the first American woman to Olympic win gold in the 800m since Madeline Manning in 1968.
Mu will likely run on the 4x400m Relay team in the final.
In the Heptathlon, Annie Kunz finished sixth.
Kunz scored 6,420 points, her second-best performance in the multi-event in her career, behind her 6,703 points at the 2021 United States Olympic Trials.
On Friday night, Khris Middleton and USA Basketball will face France in the Gold medal match.
Tip-off is scheduled for 9:30 p.m. CT.
France defeated the United States, 83-76, in a preliminary match. Middleton did not score a point in that contest.
Currently, four Aggies have medaled at the 2020 Tokyo Olympics
Football
Fall Camp begins today! The media will be out there beginning at 4:45 p.m. CT and TexAgs.com will have photo/video from practice sometime this evening.
This follows the Aggies' media day where Jimbo Fisher, Mike Elko, Darrell Dickey and a handful of players will speak on Sunday morning.
On Thursday, Junior running back Isaiah Spiller was named to the Earl Campbell Tyler Rose Award Watch List.
The Tyler Rose Award is given annually to the top collegiate football player who was either born in Texas, played high school football Texas or played college football at a Texas junior college or four-year university.
On Thursday, Kenyon Green, DeMarvin Leal and Jalen Wydermyer were named to the 2021 Rotary Lombardi Award Watch List.
Dat Nguyen is the only Aggie to have won the Lombardi Award, doing so in 1998.
Texas A&M football also released the 2021 roster, which is available now on 12thMan.com and TexAgs.com.
Baseball
On Thursday, Jim Schlossnagle announced the hiring of Chuck Box to be the Aggies' Director of Player & Program Development.
Box has spent 32 years as a baseball coach, including 25 years at the collegiate level.
Box comes to Aggieland after spending the last four years at Hartfield Academy in Jackson, Mississippi.
The 2022 Frisco Classic schedule was released on Wednesday.
Friday, March 4: A&M vs. Washington State - 7:00 p.m.
Saturday, March 5: Iowa vs. A&M - 6:00 p.m.
Sunday, March 6: A&M vs. Wichita State - 6:00 p.m.
Soccer
Texas A&M is ranked No. 9 in the United Soccer Coaches Preseason Poll.
The Aggies are the highest of five SEC sides in the initial poll.

No. 13 Arkansas
No. 17 South Carolina
No. 18 Vanderbilt
No. 23 Ole Miss

A&M will see three top-ten teams in August.

Aug. 19: @ No. 1 Florida State
Aug. 22: @ No. 8 TCU
Aug. 28: vs. No. 7 Clemson
G Guerrieri & Co. travel to Denton to play North Texas in an exhibition match on Wednesday, August 11.
Volleyball
The Aggies report this weekend, with practice officially beginning on Monday, Aug. 9.
A&M will play Baylor in an exhibition match on Aug. 20 before traveling to Hawaii to begin the 2021 season against Marquette on Aug. 27.
Men's Golf
On Monday, Brian Kortan and the Aggies released their 2021-22 schedule.
The season begins on September 5-7 as the Aggies travel to Erin, Wisconsin, to compete in the Marquette Intercollegiate at Erin Hills.
The schedule also includes trips to Florida, Hawaii and Cabo.
Texas A&M will host the Aggie Invitational at Traditions Club from April 9-10, 2022.
On Wednesday, three Aggies were named GCAA All-American scholars as Dan Erickson, Walker Lee and William Paysse earned the honor.
To be eligible, players must compete in 40 percent of the team's competitive rounds, maintain a stroke average of 76.0 and a GPA of 3.2.
Women's Golf
On Monday, Gerrod Chadwell and the Aggies released their 2021-22 schedule.
The Chadwell era will officially begin September 13-14 when the Maroon & White travel to Denton to compete in the Sam Golden Invitational at Wildhorse Golf Club.
A&M will play nine events prior to the SEC Championships, three of which are in the State of Texas.
Swimming & Diving
Both the men's and women's teams have released their 2021-22 schedules.
The women's team begins the season on Oct. 7 with a road dual meet against the University of Houston.
The men's team opens the season on Oct. 8 at the SMU Classic in Dallas, where they'll face SMU, Louisville, Arizona, Missouri and Michigan.
Both teams will make their Rec Center debut on Oct. 15 when they face Texas in College Station.
Men's Tennis
Texas A&M earned ITA All-Academic Team honors as six Aggies earned ITA Scholar-Athlete accolades for the 2020-21 academic year.
Hady Habib, Pranav Kumar, Guido Marson, Stefan Storch, Kenner Taylor and Bjorn Thompson registered GPAs of 3.5 or above to earn the honors
As a team, Texas A&M recorded a team GPA of over 3.2.
Women's Tennis
Texas A&M released their 2021-22 schedule on Wednesday.
The fall slate begins on September 19 as the Aggies host the UTR Pro Tennis Tour at the Mitchell Tennis Center.
A&M will play in six other fall tournaments, including the Texas A&M Fall Invitational in Bryan-College Station, Nov. 12-14.
The spring includes 20 dual matches at the Mitchell Tennis Center.
Never miss the latest news from TexAgs!
Join our free email list