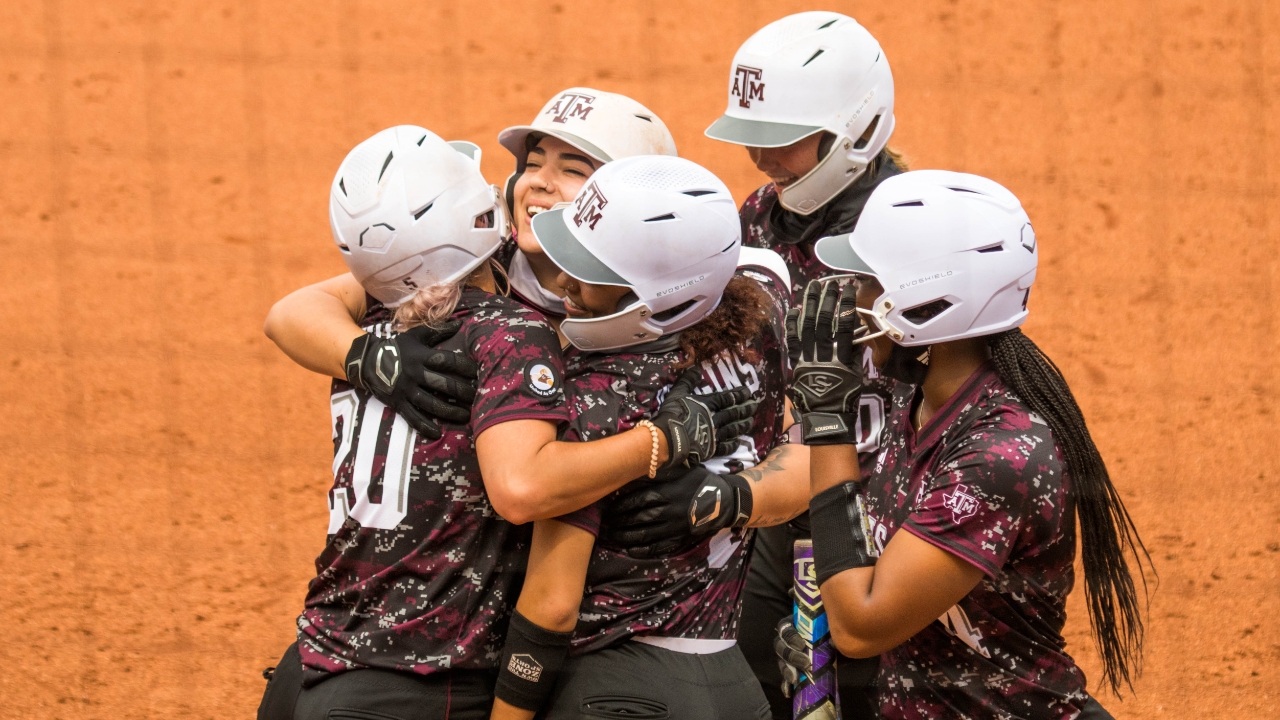 Texas A&M Softball
Texas A&M softball completes sweep of Tulsa with 3-0 win on Sunday
---
Break out the broomsticks.
Texas A&M softball capped off its three-game series with a 3-0 win over Tulsa, sweeping the Golden Hurricane and moving to 6-2 on the season.
Freshman Kelsey Broadus started for the Aggies and pitched much better than in her debut against Colorado State. In 5.2 innings pitched, Broadus gave up zero earned runs and tossed four strikeouts.
Offensively, the Aggies got off to a slow start.
"She's more confident. She's more composed. Her ability to get out of tough situations is important."
In the bottom of the first, a walk and a Haley Lee single put two runners in scoring position. However, the Aggies couldn't take advantage, stranding two heading into the second.
Early in the game, Tulsa created a lot of traffic on the bases. But just like the Aggies, the visitors couldn't take advantage of their opportunities. Tulsa stranded 12 runners in the game.
After two consecutive walks in the top of the fifth, a groundout advanced both Tulsa baserunners into scoring position. Broadus came up clutch, getting the Aggies out of the jam unscathed.
"She's more confident. She's more composed," said Texas A&M head coach Jo Evans of Broadus' improvement. "She was in a bind several times and didn't show any sort of emotion at all. Her ability to get out of tough situations is important. It shows me she's settled down."
Scoreless in the bottom of the sixth, Haley Lee broke the game open with a three-run bomb to right-center for her fifth homer of the young season.
The Golden Hurricane could not recover, falling 3-0. Makinzy Herzog picked up her third win of the year.
Lee thinks her team is finally getting settled into the season, especially offensively.
"Just looking back at last week, we were kind of nervous, rushing plays, making the game bigger than it is," Lee said. "This week, we really calmed ourselves down and focused on the main goal of getting hits and producing runs."
Aggie softball hits the road to face Sam Houston State on Wednesday. First pitch in Huntsville is scheduled for 6:30 p.m.
Never miss the latest news from TexAgs!
Join our free email list