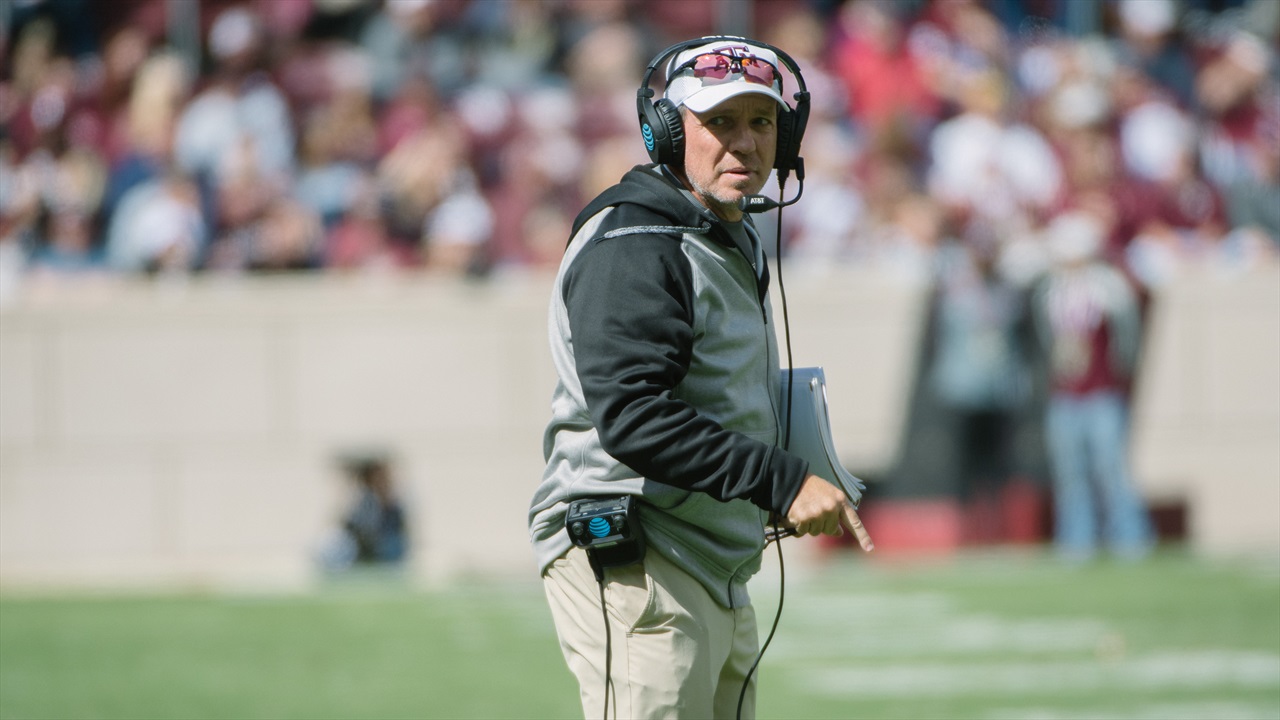 Photo by Rey Romo, TexAgs
Texas A&M Football
Thoughts, Calculations and Observations: 100 days until start of 2020 season
---
Random thoughts, calculations and observations with 100 days remaining until the scheduled start of Texas A&M's football season opener against Abilene Christian:
Feeling a draft
A few weeks ago four-star defensive tackle prospect Tunmise Adeleye‍, an Ohio State commit, said he didn't consider Texas because it's done a poor job developing top recruits into NFL draft picks.
"Cause the past five years they sent only 15 percent of their four- and five-star recruits to the NFL draft," Tunmise said. He may have gotten his information from a 247Sports report that used a formula to determine what programs were best developing elite prospects.
According to the 247 formula, Texas was rated 30th with only 15.2 percent of its star recruits from 2011-15 drafted.
Meanwhile, A&M was ranked 18th with 31.6 percent drafted – more than twice as good as Texas.
A&M had 15 players from the 2011-15 recruiting classes drafted, though several others — including Ricky Seals-Jones, Otaro Alaka, Deshazor Everett, De'Vante Harris and Joe Cheek — played in the NFL as undrafted free agents.
Look for those numbers to spike as players recruited and developed by coach Jimbo Fisher become draft eligible. Fisher has already had one recruited player drafted (tight end Jace Sternberger).
His first full A&M recruiting class, the class of 2019, could have a half dozen eventual draft choices. And that's being relatively conservative.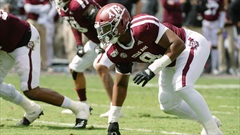 Rey Romo, TexAgs
On a roll
The first step toward beating powerhouses like Alabama on the football field is to beat them in recruiting.
Fisher has done pretty well against Alabama in recruiting so far. His three completed A&M recruiting classes include 35 players on the 2020 roster that, according to 247Sports, received an offer from Alabama.
The majority of those players are sophomores and freshmen. As they develop and improve, so will A&M's chances to end a seven-game losing streak to the Tide.
A little Deuce coup
The commitment of Denton Guyer cornerback Deuce Harmon‍ is key for so many reasons. Cornerback is always a position of need. Harmon is a four-star prospect, who is ranked among the nation's Top 25 at his position.
His offer list includes Notre Dame, Oregon, Texas and USC.
Frankly, I like that his name is Deuce. Every Deuce I've ever seen play college football — Deuce McAllister at Ole Miss, Deuce Staley at South Carolina, Deuce Lutui at USC — has been outstanding.
You can't have too many deuces.
Speaking of Deuces...
Richmond Foster tackle Reuben Fatheree‍, who goes by the nickname Deuce, is projected to land at Texas A&M by some recruiting services.
He hasn't made a commitment, but the 6-foot-8, 305-pound four-star rated prospect obviously has great interest in the Aggies. He also has offers from the likes of Alabama, LSU, Auburn, Georgia and Notre Dame.
So, if the Aggies can land him, that would be just another Deuce coup.
If A&M lands Fatheree and Katy Taylor star guard Bryce Foster‍ to go along with offensive line commits Trey Zuhn‍ and Matthew Wykoff‍, Fisher will have assembled an elite offensive line class.
Indeed, it would be A&M's best offensive line class since the 2010 group that included Luke Joeckel, Jake Matthews and Cedric Ogbuehi.
Never miss the latest news from TexAgs!
Join our free email list
PRESENTED BY