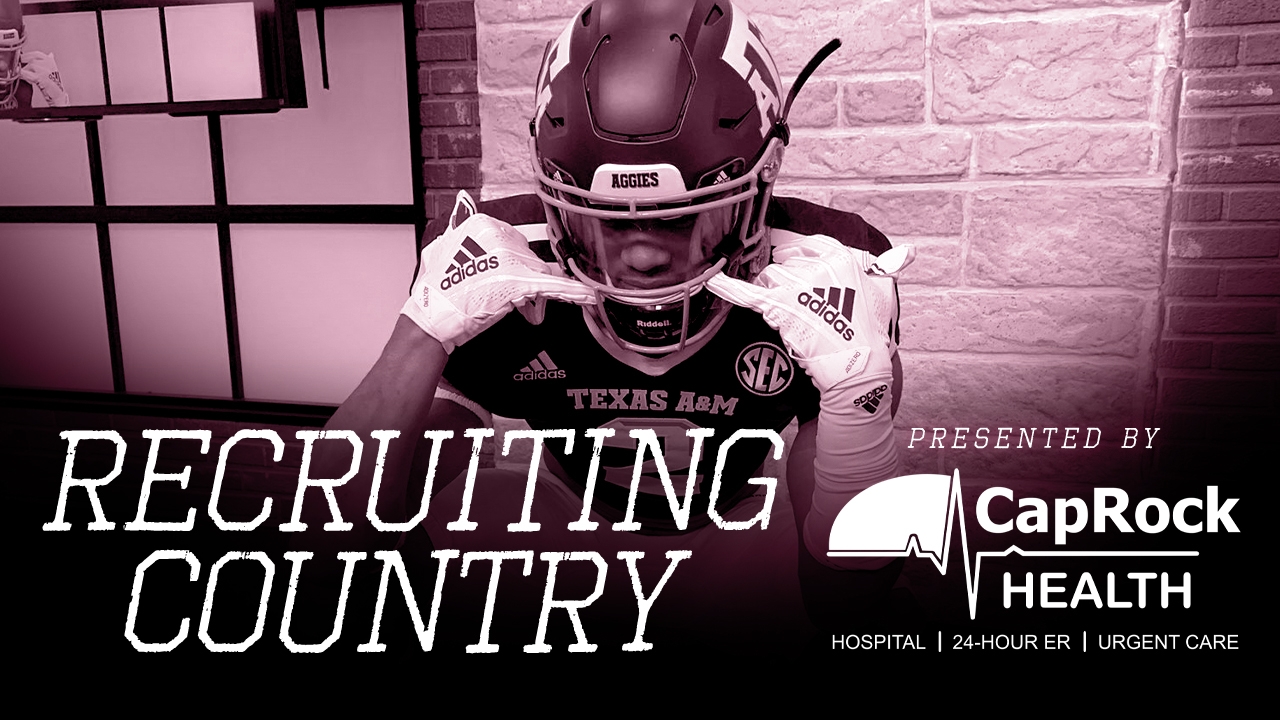 Texas A&M Football Recruiting
Recruiting Country: The latest recruiting news surrounding the Maroon & White
---
Key notes from Recruiting Country
If you listen to our In-Home Visit episode, we did about 25-30 minutes on what Jahzion Harris‍' commitment means. One of our posters had a good comparison in that he is very similar in his rating and his height and weight as K'Lavon Chaisson was at this point in his recruitment. If A&M gets the production out of Harris that LSU got out of Chaisson, that's a huge get.

What A&M is doing at defensive end is incredible. You will want to pair Harris with some more power. Harris is quick and flexible, and he runs well. That's what he does. You'll want to pair him with someone who is more powerful like Shemar Turner‍ or Jordon Thomas‍. Then you don't stop on Landon Jackson‍ just because he committed to LSU.

If you told me A&M was going to land one of Turner or Thomas and Marcus Burris‍ along with Harris, that would be a good haul.

I think Harris is longer than Von. He's going to be 6'5", 220. He's quick. He reminds me of Fadil Diggs‍.

It's always tough when you look at these kids from New York City because it's hard to see them very much. This area that Harris is from, the Erasmus Hall area, is one of the hardest places hit by COVID-19. I wonder if he's even going to get a senior football season. If he doesn't, he won't get a fair evaluation, so it becomes even more critical that A&M has gone over his tape. I'm sure they have. This staff doesn't cut corners.

It's significant that A&M went out and got a kid like this after losing Landon Jackson‍. A&M is starting to recruit that area of the country very well. We forget how good of football states these are. If you can go and get a couple of players from the Northeast every year to subsidize where the in-state talent might be lacking, that's key.

A&M will need to go into Ohio State's area and take kids from them. They're doing it to A&M. All is fair in love and recruiting.

He jumps off the tape. That's how Fadil Diggs' tape was too. There are some of these kids that A&M is recruiting that are like that. Tyreek Chappell‍ is the same way. Take away his offer list, and it's crazy to me that he's only a three-star. Donovan McMillon‍ , out of Philly, is the same way. I'm not blaming anybody because I don't know if that's just an area that analysts don't get to until late in the cycle.

It was enormous to get Donell Harris‍ during the early signing period. During the last recruiting cycle, one of my favorite moments was the conversations I was having with sources about Donell Harris. It was wild. One of my sources told me that his uncle shared the plan spot on - where he took off the hoodie, and it was Florida, but under it was A&M. We had heard that morning that the family was upset with A&M because they were telling the media that they were getting him. We still don't know if that was real or not. I was continually going out and having conversations during his commitment. Then the last call I got told me exactly what went down. Getting him and McKinnley Jackson‍ were huge. That was a signing day that was a lot of fun.

The decisions from Harris and Jackson were completely independent of each other.

This commitment should build some momentum for A&M. If they're sitting at eight or nine guys heading into the summer, they'll be just fine.

Say goodbye to recruiting as you know it. Even as unkempt and rough around the edges that recruiting is now, get ready for it to be the wild west. The good news is that A&M is one of the haves and not a have-not. There are a lot of people applauding the NCAA's decision on Twitter. Think about what that will do to your favorite college sport and college program. Kids are going to be making decisions based on dollars promised. What if you get hurt and the dollars promised aren't there? Do lawyers get involved? It's about to change the entire game. The education and relationships will continue to matter, but you cannot tell me that money doesn't make the world go around. There will be decisions, high profile decisions made based on cash. And after that, there will absolutely be people to go back on those promises. It is going to happen. It just seems like it will create a ton of problems. How do you put a price tag on a kid who hasn't played for you yet? If you're an Aggie fan, this shouldn't worry you. It does change the entire way recruiting works. It feels like they're rubber-stamping this through without really thinking about it. I also don't trust the people making the rules or those who will be enforcing the rules.

Some of the names Tyreek Chappell. A lot of those Florida kids: Terrence Lewis‍, Kamren Kinchens‍, Amari Daniels‍, Romello Brinson‍ , and Yulkeith Brown‍. In-state, it's guys like Deuce Harmon‍, Reuben Fatheree‍ are at the top of A&M's board and close to making decisions. Other are Shemar Turner, Jordon Thomas, Bryce Foster‍ , and Matthew Wykoff‍, but they are going to take some visits before making their decisions. We don't know what or when that will look like because of all this coronavirus stuff.

The offensive line names haven't changed much. Ideally, A&M will sign five, or they might sign six if it's the right six. It will still be the same names. Connor Tollison‍ is from Missouri. The conversation hasn't stopped. Fatheree, Foster, Wycoff, Javonne Shepherd‍. Maybe they'll try and get back in with some other names as well. They need to sign a good class. It is imperative, and there have to be tackle prospects in it. I think they've done an excellent job bringing in some talented guys recently. You have to go tackle heavy in 2021 when they were is SEC-level tackle talents in the state of Texas.
A SPECIAL THANKS TO...
CapRock Health System, the only 100% locally owned and operated healthcare system in B/CS, has 4 convenient locations; CapRock Hospital with ER, CapRock 24-Hour Emergency Center, CapRock Urgent Care at Century Square, and CapRock Urgent Care at Jones Crossing. Visit CapRockHealthSystem.com
Never miss the latest news from TexAgs!
Join our free email list