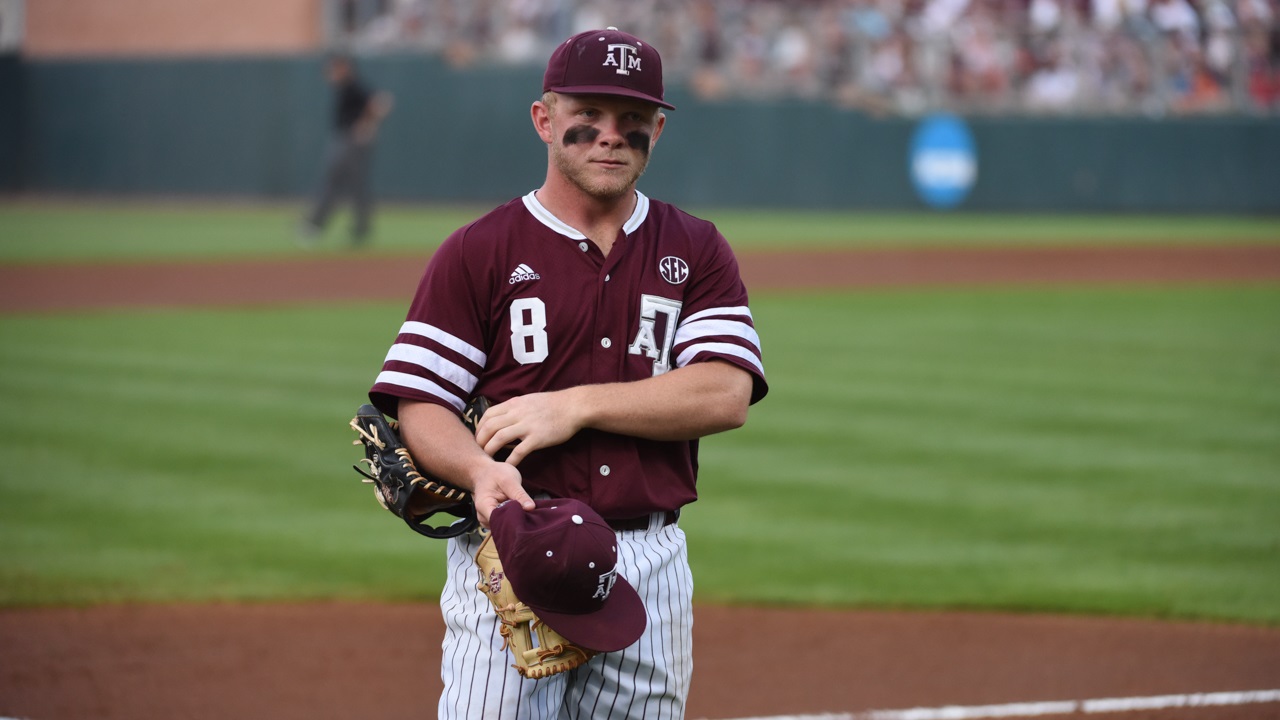 Photo by Abigail Cook, TexAgs
Texas A&M Baseball
Boomer White leaving A&M for pro ball
---
With mixed emotions and a heavy heart, Texas A&M third baseman and SEC Player of the Year Boomer White has decided to leave his final year of collegiate eligibility on the table and sign with the San Diego Padres. White was selected in the 10th round of the Major League Baseball Draft on June 10.
After mulling and praying over the decision for 10 days, White officially signed on the dotted line on Monday. He informed me that he will begin his professional journey at short season A-Ball in Pasco, Washington playing for the Tri-City Dust Devils.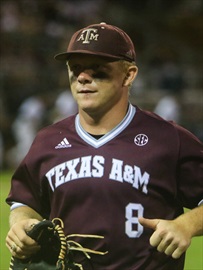 Kirby Clarke, TexAgs
In his only season in Aggieland after transferring from TCU following the 2014 season and sitting out the '15 campaign due to transfer rules, White broke the SEC record for hits in league play and hit .386 overall with an even 100 hits in 2016. He was named Player of the Year in the conference — the first Aggie to achieve the honor since moving to the SEC — and also earned first team All-American honors.
In suiting up for the maroon and white, Boomer was able to live out his childhood dream of being a Texas Aggie. His other lifelong goal is to play pro baseball. Certainly, the draw of returning to Aggieland was enticing, but in the end, White decided that the opportunity to begin his pro career was something that he could not pass up.
"Along with playing baseball at Texas A&M, my life long dream has been to play baseball in the major leagues," White said. "I fulfilled the first dream this past year as an Aggie and I now have the opportunity to pursue my other dream.
"Unfortunately I have been faced with some extremely tough decisions in the last couple of years and this one may have been the toughest," White added. "Making that call to Coach Childress was the hardest thing in the world. It ultimately came down to this being my best opportunity to succeed in professional baseball and reach that dream of becoming a Big Leaguer."
White, who wears his Aggie Ring on the field, bleeds maroon through and through … as much as any A&M student-athlete I've covered in well over a decade in Aggieland. He's one of the best hitters to come through the Aggie program, and he leaves behind a profound legacy as a true Texas Aggie and A&M baseball legend in just one season at Olsen Field.
"These past two years have been the greatest of my life … not even close," White said. "Aggieland has been heaven on earth and has exceeded my wildest expectations. I didn't come here just to play baseball. I came here to be a part of something bigger than myself and hopefully make a lasting impact on such a great university. Baseball was just icing on the cake for me. I couldn't ask for anything more and I have to pinch myself when I start to think of how much the Lord has blessed me here. I'm proud to have a little 'red ass' in me."
White gives A&M head coach Rob Childress a lot of credit and admiration for believing in him and for welcoming him into the program with open arms after transferring in from TCU in the Fall of 2014.
"I am so grateful and blessed for the opportunity that Coach Childress gave me to play baseball here at Texas A&M," White said. "In the strangest of circumstances, he treated me with the most respect and care any player could ask for. He stuck with me even though I had hardly anything to offer the program during my first year here. He's one of the greatest men I know and I wouldn't want to play for anyone else."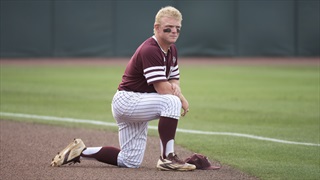 Alex Parker, TexAgs
At this point, it looks as though every junior will sign a pro contract and every player that got drafted will be moving on to professional baseball other than sophomore All-American Brigham Hill and talented JUCO transfer Dillon Drabble. That leaves the Aggies with seven spots in the postseason lineup to replace between now and Opening Day 2017. It won't be easy but fortunately recruiting coordinator Justin Seely knows well in advance how many roster spots he has to fill over the summer and how many scholarship dollars he has at his disposal. Look for A&M to add a JUCO bat or two over the next two months in an effort to bolster what will be a talented but young lineup next year.
The Padres will allow Boomer to return to A&M this fall to work on wrapping up his degree in the Mays Business School. We talked half-jokingly about adding him to the Fan Show so that he can talk about his other passion … Aggie Football. I think a combination of Hunter Shurtleff, Roy May, Shaq Gould, Dallas Shipp and Boomer White — with a few wild cards mixed in — joining me each week in-studio would make for a nice and unique fan conversation about the Aggies.
One final thought on Boomer White. I personally just want to wish this young man the absolute best. He's my all-time favorite Aggie Baseball player … and that's saying something. Is it because of what he did on the field? Partially, yes. But mostly because of the person that he is. Boomer is as Aggie as Aggie can get. He gets it. He breathes it. He did the unthinkable in order to finally make his way to College Station and to wear the maroon and white. He's leaving after just one season suiting up for the Aggies and he will be missed a great deal. But I think I speak for all of you when I say that #8 has an Army of followers and lifetime supporters throughout his pro baseball career … and well beyond his days playing the game he loves.
Never miss the latest news from TexAgs!
Join our free email list