The Lloyd's Pan makes so much damn pizza for two people! Fortunately it reheats really well. I wished I'd paid the extra $1 for the smaller size pan
My 2nd detroit a few months ago was much better than the first. No burning this time. I also added more yeast than the Kenji recipe I used and I liked it better.
Last night we made pizza in the oven using a Mario Batalli pan we bought years ago. Cast iron cooking surface with an enamel base. Fantastic pans. We have a couple of them and I'm glad because once he went rapey his cookware line went away. Heat the pan in the oven to 500. I made the dough on Saturday to let it ferment in the fridge overnight. Two more batches I'll let sit a couple of more days before. wrapping in seran wrap and freezing in a freezer bag. Pizza was very good, perfect texture on the crust. I forgot to get a side shot. Could have used a little more cheese but it was still demolished. The bubble was where I patched a hole
Not pizza but found this as well - a lasagana I made a few months ago. Not fans of ricotta so omitted it but next time I might make a bechamel or maybe herb some cream cheese as a layer. Beef and italian sausage, home made sauce with hand crushed san marzanos. It was great.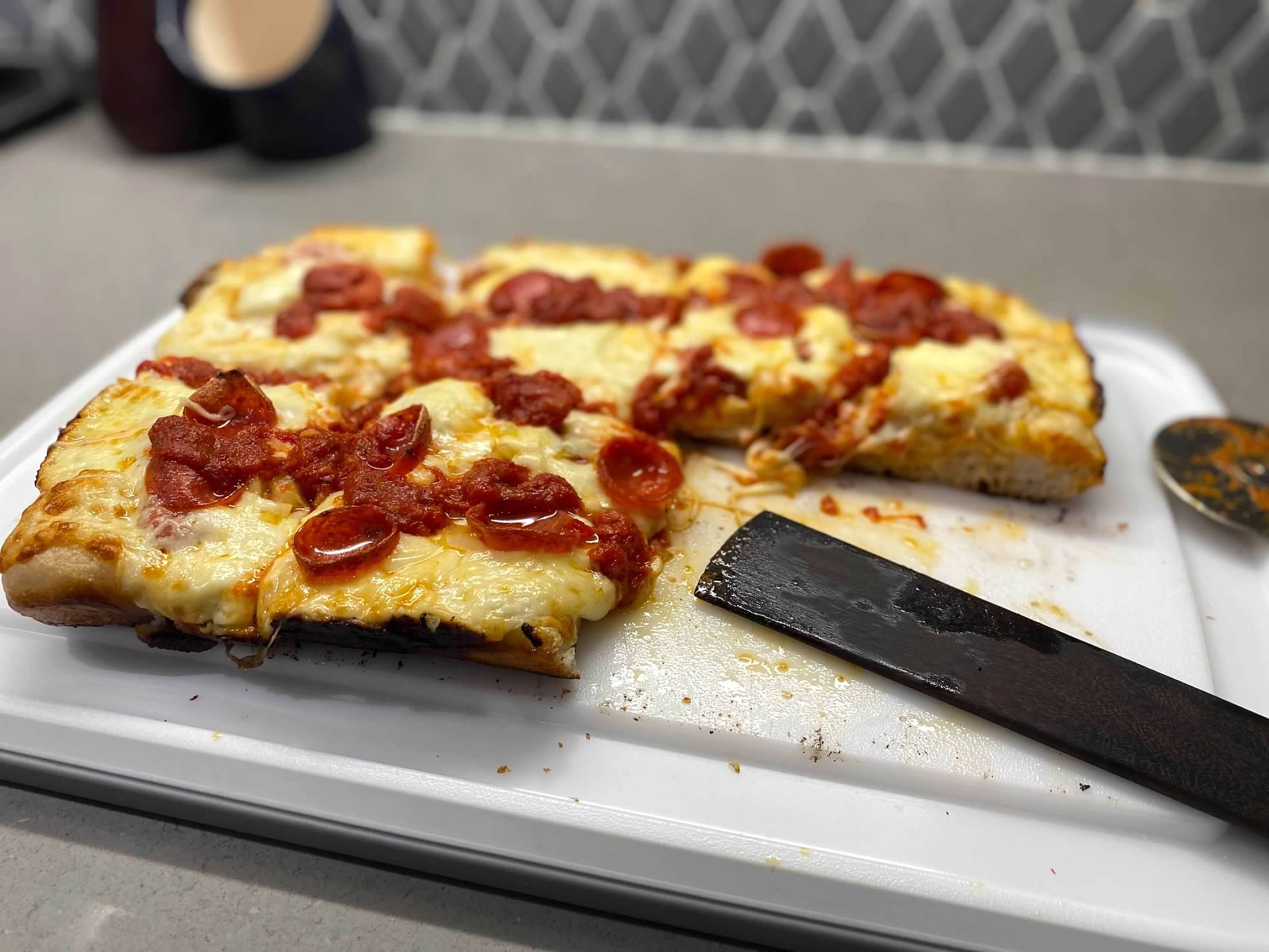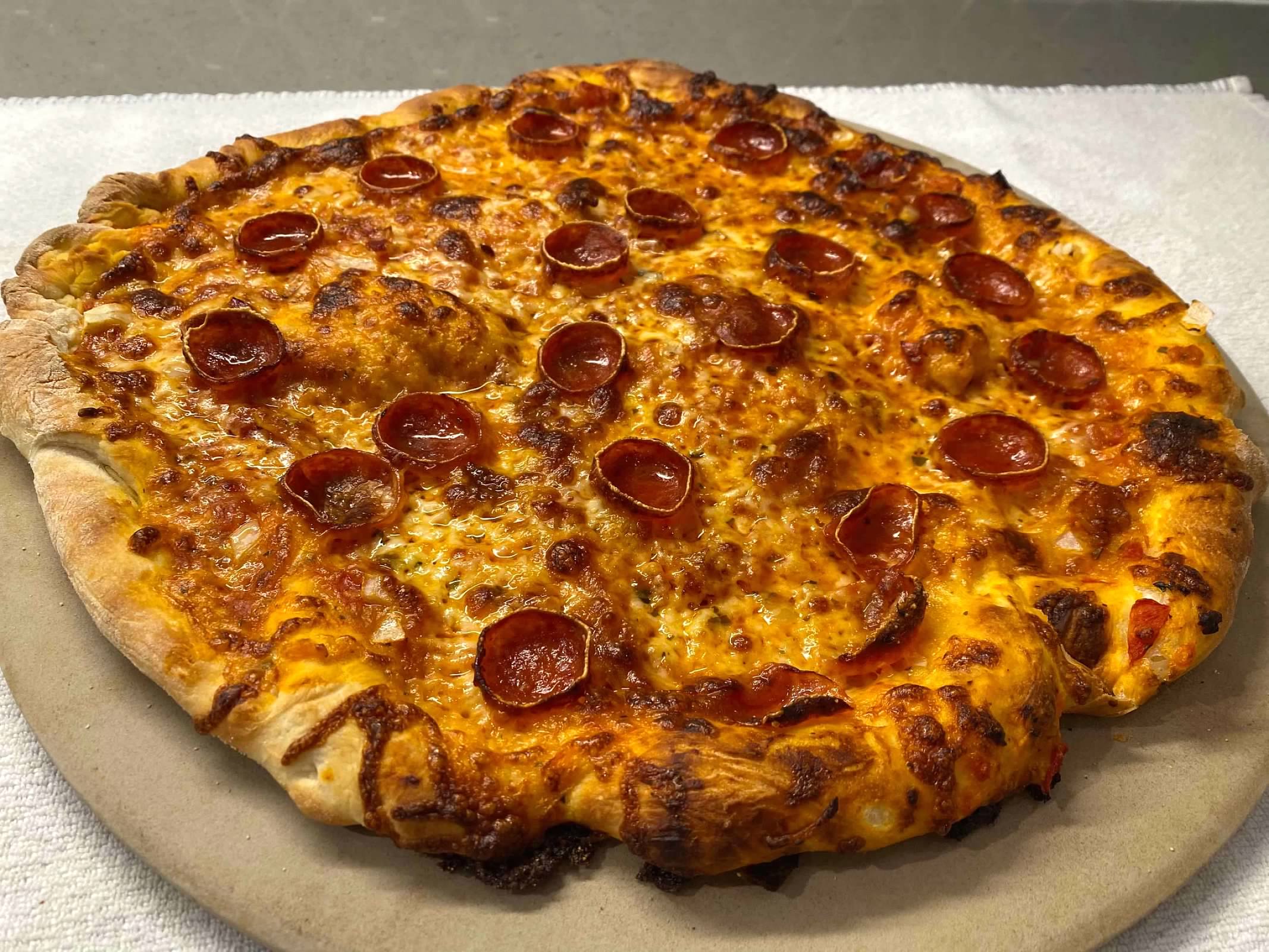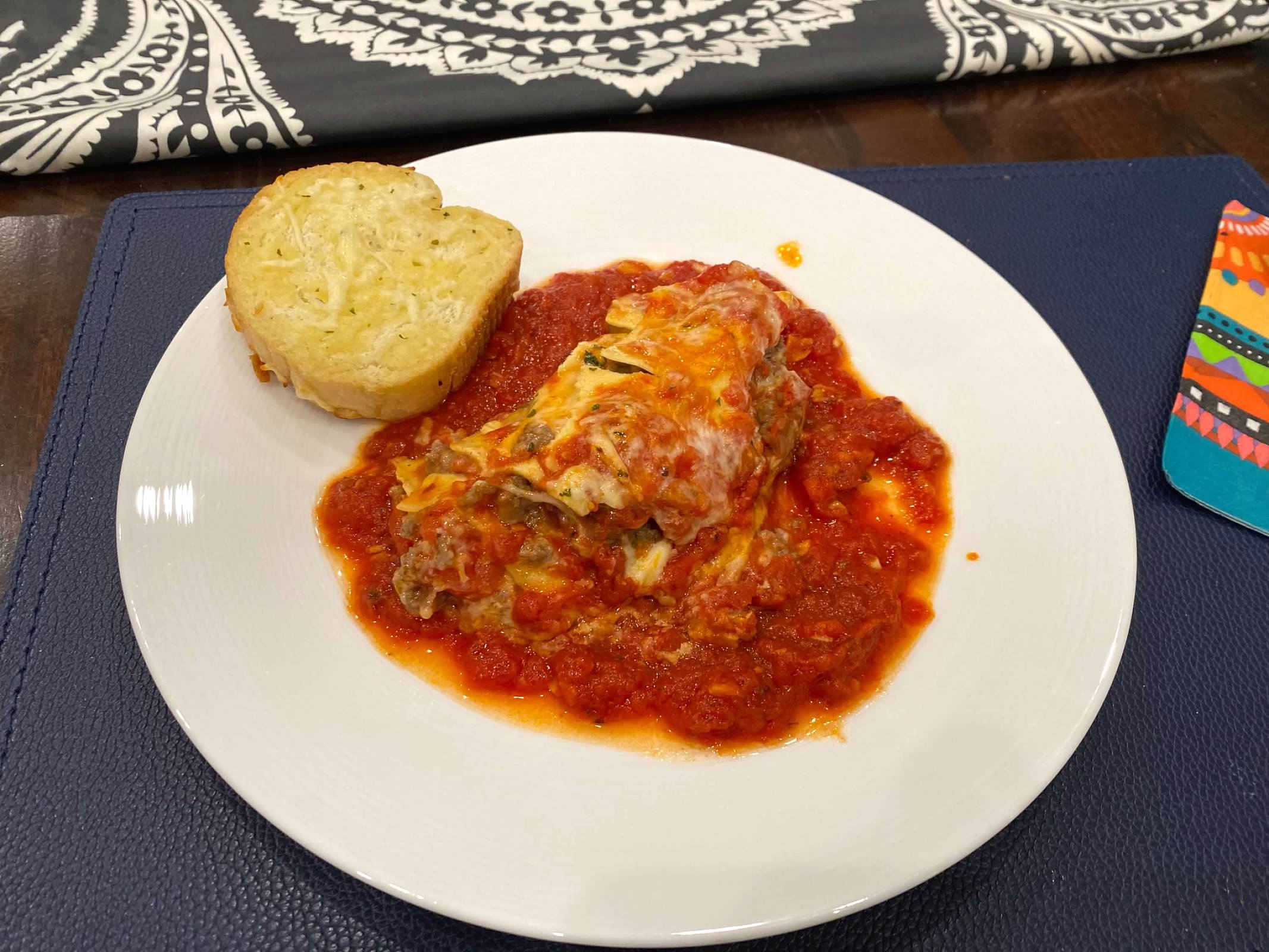 Take the trash out staff.