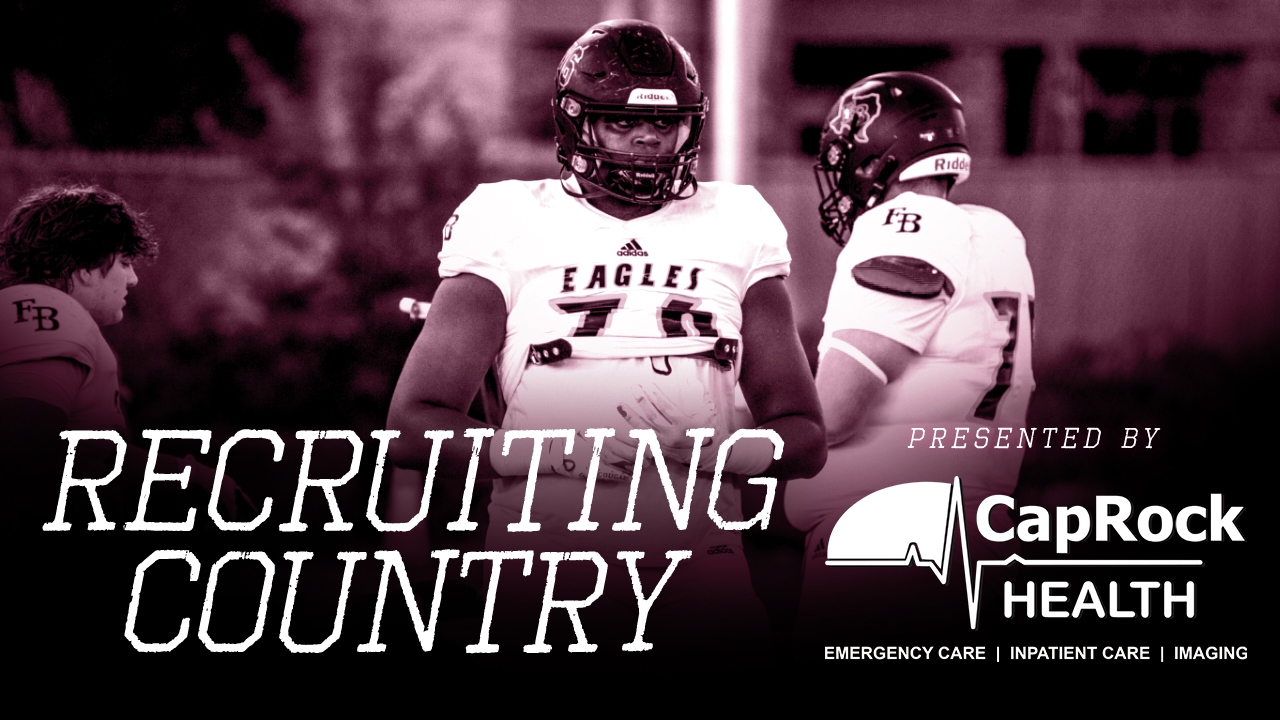 Texas A&M Baseball
Recruiting Country: The latest recruiting news surrounding the Maroon & White
---
TexAgs' recruiting analyst Ryan Brauninger joined TexAgs Radio on Wednesday morning for another edition of Recruiting Country, highlighting the latest news and notes from the recruiting trail surrounding Texas A&M.
---

Key notes from Recruiting Country
Stanford was the better team. Nobody at Sunken Diamond would have argued that. I watched every inning Stanford played. Stanford is as complete as of a team as A&M has seen all year. The raw talent is incredible. Jim Schlossnagle is trying to build that in College Station, but it will take a few recruiting cycles to get to that point. If you would have told us A&M would've lost a regional final on the road at the beginning of the year, we would've been disappointed, but if you would've said the same thing in April, we would've been thinking that the team rallied. Up and down season, and there will be a lot of roster turnover. This offseason will be more interesting than last offseason to see how they put together a new roster.

I was trying to keep up with the baseball and football stuff this weekend. Jason Howell was all over the official visits. We have been able to talk to about 6-8 kids. No commitments coming off the weekend, but we weren't expecting anything. There wasn't a kid coming in that we were eyeballing for a commitment. Just like it has been for the 2024 cycle right now, we are continuing to hear things have been very well planned out, and one of the more surprising things is that they brought in a lot of offensive linemen. It sounds like they did a good job bringing in offensive linemen. They talked to a lot of the current offensive linemen on the team, who told them about Steve Addazio's style, and it was all positive. We haven't heard one negative thing about that. It sounds like they did a good job with that.

We have a better sense of what they want to do going into these visits in this new recruiting cycle. A much better plan and organizational structure. There were some instances last year where kids didn't have rides somewhere and stuff like that. They cleaned a lot of stuff up, and it's been going more smoothly.

Tyanthony Smith‍'s visit was an important one for A&M. There were a lot of people in southeast Texas talking about how much of a move USC has made, and of course, Texas is in the conversation. Those are looking like his top three. He really enjoys spending time with D.J. Durkin. I think this official visit opened his eyes to how badly A&M wants him. Durkin got to get into their plan for him and talk some Xs and Os. That was a much-needed official visit. He is coming back during the season to see the Alabama game. It is going to be hard for him to land a bunch of guys without proving something on the team.

Drelon Miller‍ has a decision coming up later this month, but a lot of their top targets are going to be in wait-and-see mode. They are saying that they like what they are seeing with facilities and the Aggie Network, but they need to see a good season. A good first month could result in some dominoes falling A&M's way.

I spoke with Miller and his father this weekend, and there was a report that came out that he was taking an official visit to Texas A&M on June 22, but he will be taking an unofficial visit to A&M that weekend and planning on taking his official visit during the Alabama game. He is making a commitment later this month. If it is to A&M, you'd love that he has that visit scheduled during the season. If the commitment isn't to A&M, you'd still love that his visit is scheduled for during the season. He might be the top overall football player in this class, and A&M would love to land him. This recruitment has been between A&M, LSU and USC for a little bit, but he did just talk to Miami, too. It seems to me that it'll come down to one of the four before the end of the month, and A&M getting him in again is important.

Bennett Warren‍ is one of the offensive linemen coming off of that official visit, and I thought A&M had a lot of work to do with him coming into the weekend. It seemed like Oklahoma was out in front, but A&M has certainly vaulted itself back into the conversation after the weekend. He is going to make a return trip to A&M but hasn't scheduled anything yet. He was adamant that he wanted to see a game at Kyle Field. He was one of those guys who I thought A&M had a lot of work to do, but I think they have made themselves more prominent for one of the top offensive tackle prospects in the state.

Momentum with the offensive line group is better. I think they got off to a great start with the official visits this weekend. More guys are coming in throughout the remainder of the month. I think that group maybe 10 or 12 guys deep if they all wanted in – or if each of them wanted in – that A&M would take them and be happy about it. There is some good juice there for a group that only has one commitment.

The defensive line as well because of the two guys you have coaching and recruiting it. They have Dealyn Evans‍ committed, which is great. Florida is trying to flip him. I think A&M is starting to build some momentum with some guys on the defensive lineman right now.

I think they need to build momentum in the skill positions. Kedren Young‍ from Lufkin just committed to Notre Dame. They have work to do with Taylor Tatum‍ and other guys. Derrick McFall‍ is out there. A&M has to get the ball rolling at running back and also at linebacker. There was a group of four or five of linebackers we talked about early on. A&M felt like they needed to get three, and they haven't gotten any. They did get Tristan Jernigan‍ out of Mississippi, but he wasn't one of those we talked about. That doesn't mean he's not a fantastic player and prospect. There was a group of guys in the state that A&M was looking hard at, and you have a lot of them committed elsewhere. They have done a good job with Tyanothny Smith, but they haven't separated themselves as a leader. They need a little more juice in running back and linebacker.

Other than State 7on7, camps are the second hottest couple weeks of the year, and now there is no indoor over there. It's going to be a little warm out there. I would hope that they put up some shade areas. The coaching staff always puts a premium on camp, and they want to see the kids in person here. It's different when you're the coach getting to work one on one with these kids. The first thing they do every day is a conditioning, high-intensity station work where it's agility and endurance, and they want to see how the kids respond to that kind of stuff. They want to see how they work when they're tired. Jimbo Fisher has always put a lot of stock into seeing how these kids respond to coaching. You go all the way back to when Layden Robinson and Ainias Smith were camp offers, and it's because Jimbo fell in love with their work and how they produced in those camps. There could be some guys that shine at camp this year, and that starts today. They have two sessions tomorrow and a session on Friday. I would imagine A&M will find some players they really want.

They'll have kids who will be here for all four sessions, and then there are kids who come in for specialty sessions. Camps are for the classes of 2024-2027. You'll see kids from all over the state and all over the country. They will get eyes on as many as possible. They do a great job bringing kids out of Dallas and Houston. The fun part is seeing how broad the reach is to get the kids to come to camp.

Coen Echols‍ is an offensive lineman at Katy. A&M is doing a good job with him. They spoke to him specifically about playing center. Some guys are scared off by that, but center is a premium position. You aren't going to have a good center unless they want to play center. I think Echols was open to that idea. He's a very smart kid. Coming from a power program like Katy, his technique is going to be advanced. It didn't turn Echols off to A&M. I think he's more open than I thought he would be. Auburn and Texas Tech have done a great job with him. He has more visits he wants to take. His dad is a former student at A&M, but I still think that this is a kid that the Aggies could end up getting if they put the pedal down.
Never miss the latest news from TexAgs!
Join our free email list
PRESENTED BY