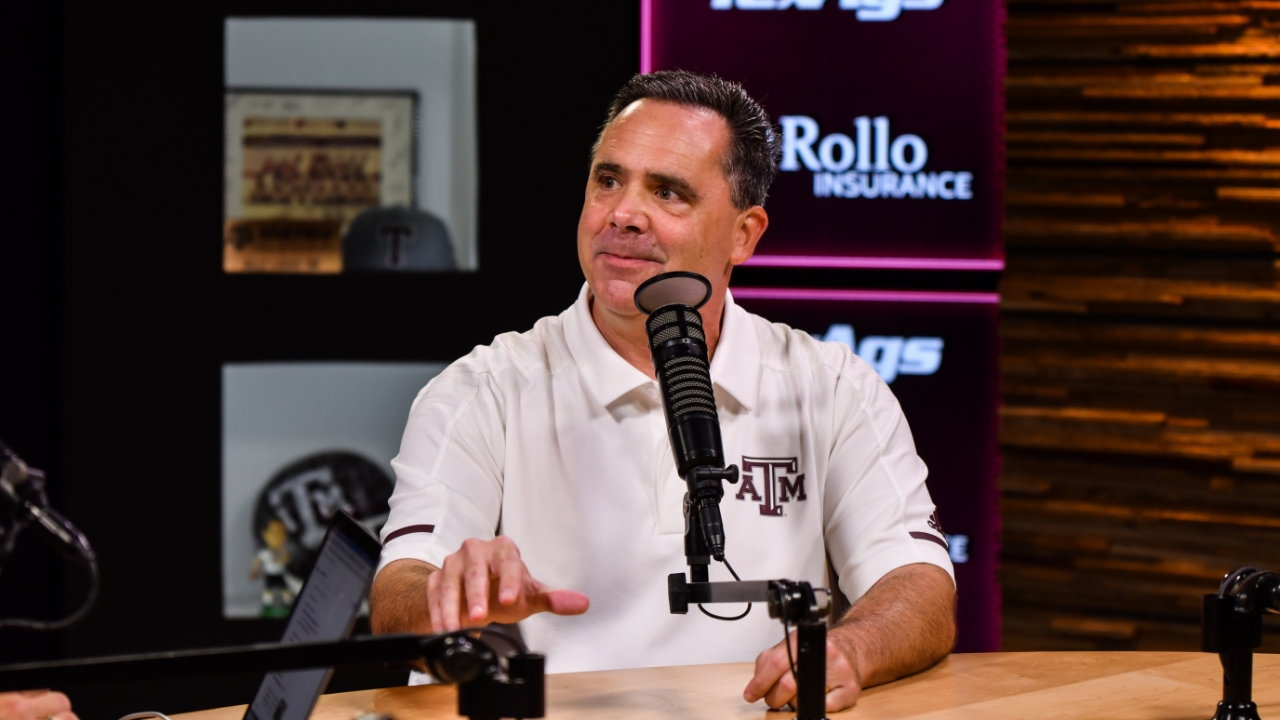 Texas A&M Football
Play-by-play man Andrew Monaco is ready for postseason baseball
---
Summer is here, but Texas A&M play-by-play man Andrew Monaco is keeping busy. On Tuesday's edition of TexAgs Radio, Monaco spoke about his extended stay in Hoover, baseball headed west for the Stanford Regional and talked some Aggie football.
---

Key notes from Andrew Monaco interview
That was fun. Hoover is a great atmosphere. I hope that becomes a trip people take. A&M will always be good in that tournament. As a baseball fan, that's a bucket list trip. Jim Schlossnagle said it's a mini Omaha. They played nine games in 11 days. Look at where they were before the Mississippi State series started and where they are now.

I see the SEC Baseball Tournament staying in Hoover for a while. They locked up Nashville for the SEC Basketball Tournament. Will it eventually start to move? Yeah. I wish it was closer, but the way it's set up is fantastic.

What's in your chest? Let's change not just the narrative but what we're doing. Wade Taylor IV said after Christmas that they decided what the season would be. We've seen a glimpse of that with the baseball team. You don't win six SEC series without talent. It just wasn't consistent. Troy Wansing kept working until his next start. The brilliant move was getting the final four outs at Mississippi State. I always ask Jim Schlossnagle if pitching is trending in the right way. When you get a midweek start and go into the weekend, you get a sense that you belong. That realization was coming through. Hoover is not the be-all, end-all. That's just a chapter in this season.

They aren't freshmen any longer. Schlossnagle raved about Shane Sdao over the SEC Tournament. Will Johnston wanted to be a starter and worked on that. Brandyn Garcia had not visited A&M and wasn't sure he was going to go pro. Evan Aschenbeck has been so dependable. You know your role and get comfortable. That defense has been dependable all season long. That A&M lineup is as good as any lineup in the SEC. There is nothing they haven't seen.

One-hitters are great. You have to have more of what you've seen over the last couple of weeks. That's the only way you get through regional. No regional is easy. Everyone talks about the different styles and the west coast style. That's Kentucky, some Arkansas and even Vanderbilt. Schlossnagle said SEC schools and their lineups are physical. A&M has so much success with stolen bases. I love that pressure. The Aggies navigated that when they played Kentucky. They didn't in the Arkansas series, but they didn't allow an Enrique Bradfield Jr. single to become a double or triple. No host wanted to see an SEC team in their regional. The backend of your pen wins you a regional.

Who are they rooming with? Who are they with? The young guys are feeding off leadership. The veterans' legacies will be what they had off to the next group. That's when the season turned. They found their own identity. The Whammy Wagon is unique. It was a laundry cart in the home dugout. Rody Barker loved it because it was theirs. The old players embrace the teams now.

The momentum has never been too big for Nathan Dettmer. We want Notre Dame Nathan. Did you think Wansing would get the final four outs in Mississippi State? That start against Notre Dame in Omaha, I thought that would be the jumpstart. The scouting report changed. Nathan doesn't need to be acclimated. That will be important for Texas A&M.

Be yourself. Don't be someone else. What do you do best? Hunter Haas getting on. Jack Moss being Jack Moss. You can get them on a couple of times. They have been great table setters. Swing at strikes. Schlossnagle thinks our guys know the strike zone better than the umpires do. It's still 17 inches, wherever you are. Austin Bost looks the part as a second baseman.

Jace LaViolette went from batting .209 against LSU to .340 in the SEC. He is one of the guys that young outstanding pitchers will face, and it will be a great showdown.

Sure, I'm ready for a nine-game SEC football schedule. You may have 12 strength-of-schedule teams come out of the SEC. It makes college football that much more exciting. We've never been to Kentucky. It will be difficult for coaches. The playoffs should be the reward, not who navigates the least the best. I think it will make SEC football even stronger.

Football is right around the corner, What you do on your own time during this time of year is what will determine if the players separate themselves. You are on your own. The competition at fall camp will be tremendous. I'm looking forward to that.

The expectations are big. If a goal is not a national title, don't come here. The recruiting is good again, and that has happened every season Jimbo Fisher is here. Arkansas had the No. 1 basketball class, and they didn't cut down the nets. You have to build off classes. The transfers have to fit.
Never miss the latest news from TexAgs!
Join our free email list