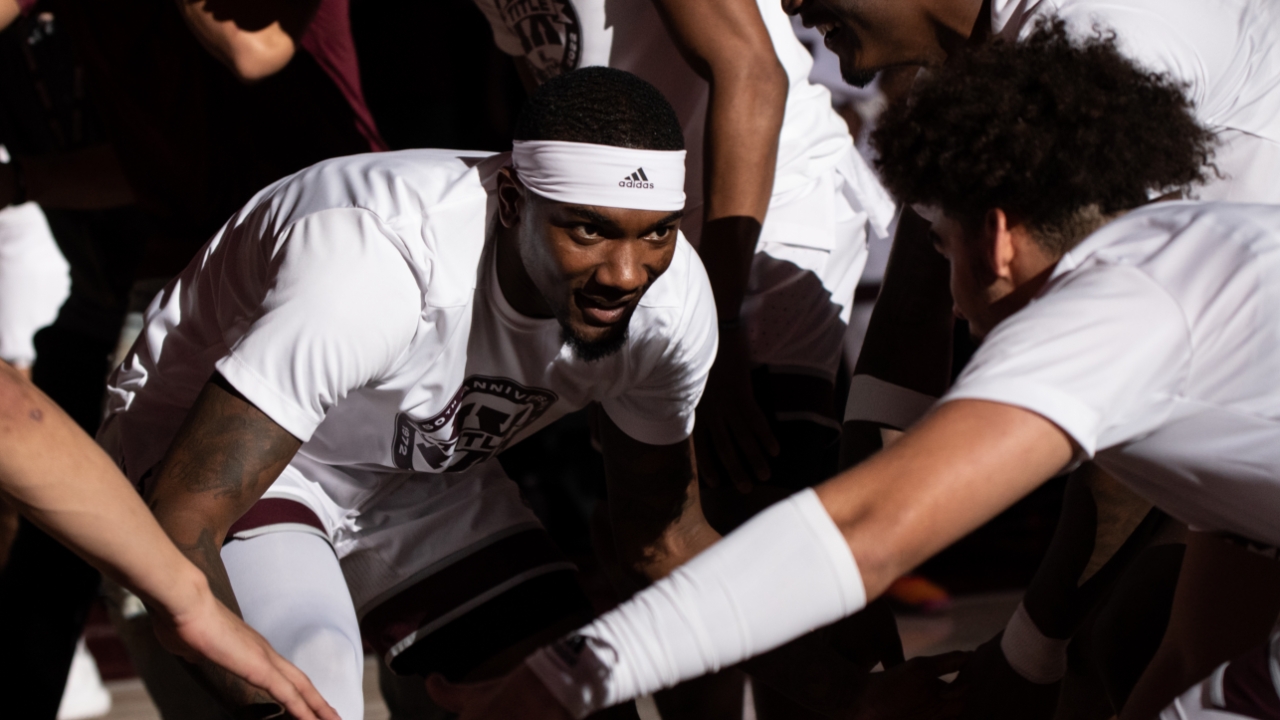 Photo by Jamie Maury, TexAgs
Texas A&M Basketball
Boots is BACK! Tyrece Radford announces return to A&M for 2023-24
---
Boots is BACK!
The Texas A&M basketball program received big news for the upcoming season when redshirt senior Tyrece "Boots" Radford announced on Wednesday that he will utilize his NCAA-approved sixth year and return to the Aggies for the 2023-24 campaign.
Last year, the NCAA granted the option for any player affected by the pandemic-shortened 2020-21 seasons to add an additional year of eligibility.
"Buzz Williams and his staff have done a great job on the recruiting trail, both in the transfer portal and with top-tier high school athletes," said TexAgs basketball analyst Logan Lee. "However, recruiting within your program has become just as important with the new transfer rules and NIL. Having Radford return to the team for his sixth year of collegiate basketball could be one of the biggest recruiting successes of the offseason."
Recruited by Williams at Virginia Tech in 2018, the 6-foot-2, 195-pound guard redshirted his freshman year before playing two seasons in Blacksburg. The Baton Rouge native transferred to Texas A&M and played the last two years in College Station, leading the Aggies to a deep NIT run in 2022 followed by an NCAA Tournament berth in 2023.
With Radford's announcement, the Aggies will return a hefty 85.5 percent of last year's scoring and over 84 percent of minutes played for the upcoming season. Radford is a big component of the returning production.
The importance of Radford to the program is easily quantified. He led last year's team in minutes played (1,091), starting all 34 games and averaging over 30 minutes a game. In fact, the playmaking guard has been a durable workhorse during his two-year stint in Aggieland who did not miss a start and played in all 75 games. His durability, versatility and consistent production have been critical to the resurgence of Aggie basketball.
"Radford's ability to score, rebound and defend — along with his leadership on and off the court — has helped lay the foundation of what Buzz is building at Texas A&M," Lee said.
Radford finished the 2023 season in the top two in virtually every meaningful statistical category including: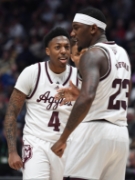 Christopher Hanewinckel-USA TODA
First in minutes played
Second in scoring (13.3 PPG)
Second in free throws made (148)
Second in assists (85)
Second in rebounding (185)
His impact earned him Second-Team All-SEC honors this spring. Radford showed up in big moments throughout the season as well, scoring 30 points with nine rebounds in a critical early season road victory over No. 15 Auburn as well as 21 points with seven rebounds in a huge win over No. 2 Alabama at home in the season finale.
Still, it may be the experience and intangibles of Radford that makes his return so important for next season. Radford will pair with 2023 All-SEC First Team point guard Wade Taylor IV to form one of the most talented and experienced backcourts in the SEC. The duo has combined to play in 198 collegiate games, and both will be entering their third season together under the Williams regime at Texas A&M. Add in returning senior Henry Coleman III with two years under Williams and fifth-year senior Julius Marble II coming back for year two in Aggieland, on paper the 2023-2024 team is loaded with talent, returning production, extensive experience and maturity.
Nicknamed "Boots" by Williams for his toughness, Radford's return cements a successful offseason by the Texas A&M staff, retaining a large portion of core contributors from last year, but also adding experience in the form of fifth-year graduate transfer Eli Lawrence from Middle Tennessee State and junior Jace Carter from the University of Illinois-Chicago in the transfer portal. The Aggies could still add another transfer in the offseason.
Bottom line, with today's announcement, the Texas A&M basketball team will have high expectations for 2023-24.
Never miss the latest news from TexAgs!
Join our free email list