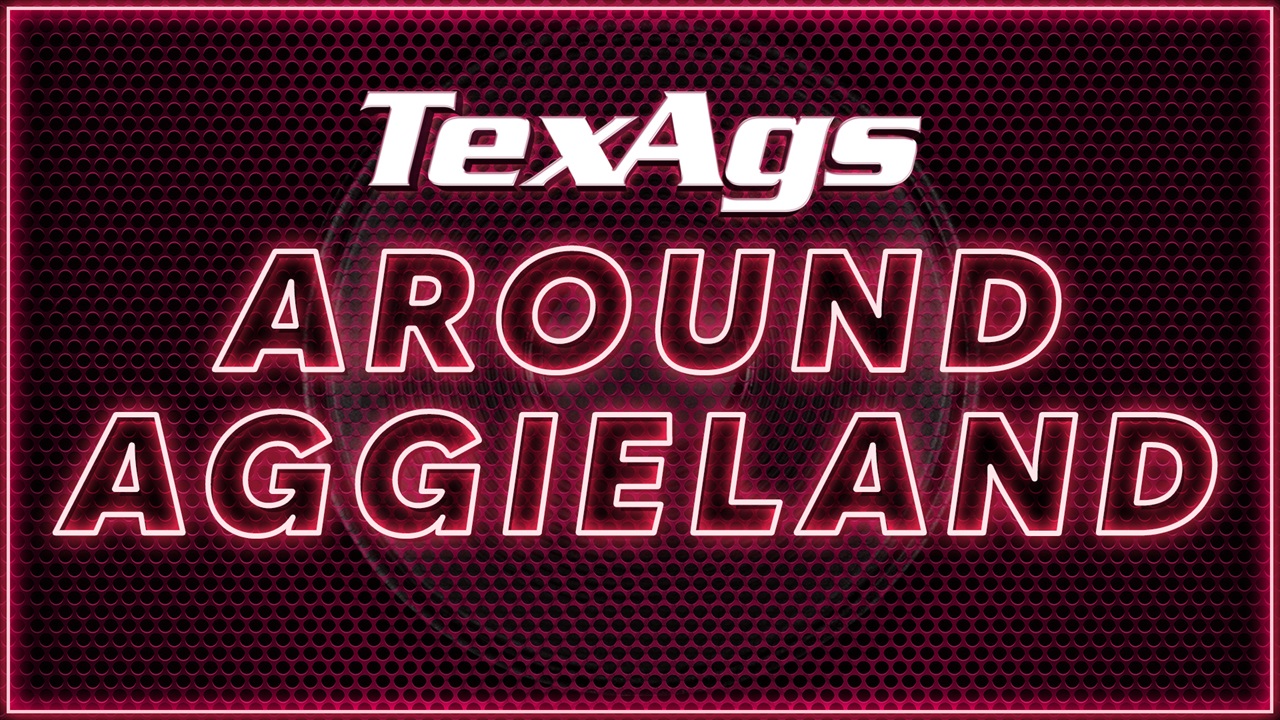 Texas A&M Basketball
Around Aggieland (3/31)
---
On Friday's edition of TexAgs Radio, Kay Naegeli took us Around Aggieland and provided updates on all things Texas A&M Athletics ahead of baseball's conference road series with No. 12 Tennessee, softball's top-25 meeting with Kentucky and much, much more.
---
Basketball
On Tuesday, Dexter Dennis was selected to play in the 2023 NABC Reese's Division I College All-Star Game, where he will be coached by A&M head coach Buzz Williams. The game will take place Friday at 3:30 p.m. CT at NRG Stadium and will be broadcast on the CBS Sports Network.
Women's Basketball
Coach Joni Taylor was named as head coach for the 2023 USA Women's U19 World Cup Team. The 2023 FIBA World Cup will take place in Madrid, Spain and run from July 15-23.
Baseball (15-10, 1-5 in SEC)
Texas A&M fell in its midweek contest at Blue Bell Park on Tuesday, 5-2, to No. 21 Texas.
A&M will play host to Ole Miss this weekend in its weekend series.
Friday: 6 p.m. CT, SEC Network +
Saturday: 7 p.m. CT, SEC Network
Sunday: 1 p.m. CT, SEC Network +
Softball (21-11, 4-5 in SEC)
No. 21 Texas A&M won both its midweek games this week, defeating Lamar, 3-2, on Tuesday and Incarnate Word, 6-0, on Wednesday.

Trinity Cannon walked the game off in the seventh with an RBI single.
Koko Wooley tied the game in the sixth with an RBI single.
Emily Leavitt (7-4); W, 2 IP, 0 H, 0 ER, 0 BB, 3 K
Trinity Cannon tripled in a run in the first inning.
Morgan Smith hit a two-run single in the fourth inning.
Grace Uribe (1-0); W, 4 IP, 2 H, 0 ER, 0 BB, 1 K
The Aggies will be back at Davis Diamond this weekend, playing host to No. 3 Tennessee for a weekend series.
Friday: 5 p.m. CT, SEC Network +
Saturday: 1 p.m. CT, SEC Network
Sunday: 1 p.m. CT, SEC Network +
Men's Golf
The No. 14 Aggies competed this week at the Valspar Collegiate in Palm City, Florida. A&M finished tied for sixth for the tournament, shooting 9-under par. They were led by Daniel Rodrigues shot 3-under par in the tournament.
Women's Golf
Jennie Park and incoming freshman Cayetana Fernández García-Poggio both made the cut at the Augusta National Women's Amateur on Thursday. The final round is scheduled for Saturday with Fernández García-Poggio tied for sixth at 2-under par and Park tied for 14th place at even par.
Men's Tennis (11-8, 4-3 in SEC)
The Maroon & White will host No. 19 Florida and Rice at the Mitchell Tennis Center on Saturday.
vs. Florida - 1 p.m. CT
vs. Rice - 7 p.m. CT
Women's Tennis (19-1, 7-0 in SEC)
The Aggies will play two matches this weekend at the Mitchell Tennis Center, hosting No. 14 Tennessee on Friday and No. 4 Georgia on Sunday.
Friday: vs. Tennessee - 12 p.m. CT
Sunday: vs. Georgia - 12 p.m. CT
Track and Field
The Track and Field teams will compete in Gainesville, Florida this weekend as they race in the Florida Relays. There will be no viewing option.
Equestrian (9-6, 4-2 in SEC)
Six Aggies were awarded NCEA All-American honors on Thursday. Cori Cansdale, Alexis Robinson, Lisa Bricker, Ariana Gray, Keesa Luers and Lauren Hanson were all among the honorees.
Soccer
A&M continues its spring season as they travel to Fort Worth to take on TCU at 12 p.m. CT on Sunday.
Never miss the latest news from TexAgs!
Join our free email list