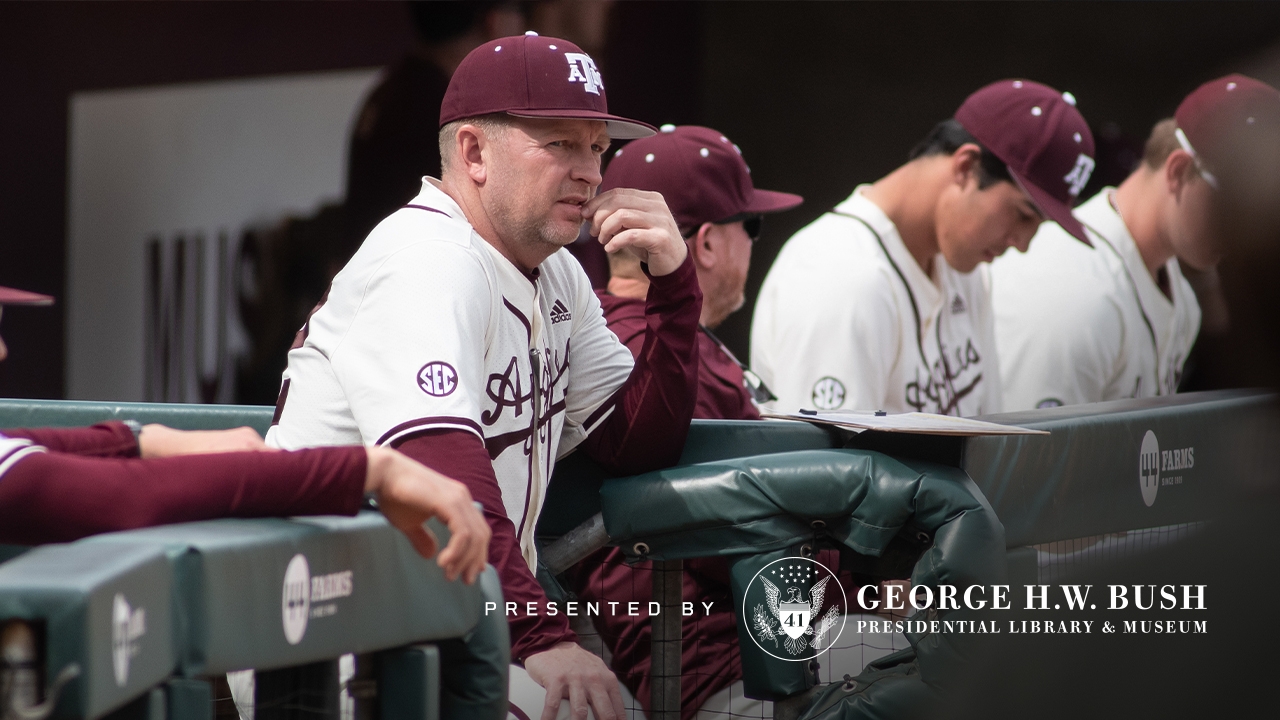 Photo by Jamie Maury, TexAgs
Texas A&M Baseball
No. 21 A&M squanders two leads as No. 12 Tennessee clinches series
---
Game #23: No. 12 Tennessee 8, No. 21 Texas A&M 7
Records: Texas A&M (15-8, 1-4), Tennessee (18-6, 2-3)
WP: Camden Sewell (1-0)
LP: Will Johnston (2-1)
Box Score
---
On a very windy Saturday afternoon at Lindsey Nelson Stadium, No. 12 Tennessee outlasted No. 21 Texas A&M, 8-7, in a back-and-forth ballgame that neither could put away until Jared Dickey's walk-off sacrifice fly.
The ill-fated bottom of the ninth began with a Christian Moore leadoff walk. In the losing effort, Aggie closer Will Johnston walked four in two innings of work. In total, Aggie arms walked eight.
Moore advanced to second on a wild pitch and then third on a groundout before trotting home on Dickey's fly to deep right.
Saturday afternoon featured not one but two squandered leads by the Maroon & White.
Just like yesterday, the visiting Aggies jumped out early on Jack Moss' two-run homer in the first.
Just like yesterday, that comfort was short-lived as A&M starting pitcher Troy Wansing delivered yet another abbreviated abysmal outing.
Lasting just 2.2 innings vs. No. 1 LSU last week, Wansing got the hook after recording just four outs. The Purdue transfer allowed one in the first before Maui Ahuna's go-ahead, two-run double served as the knockout blow to the Aggie starter.
It was the shortest outing of Wansing's collegiate career.
Moore's subsequent sacrifice fly gave the Volunteers a 4-2 advantage after two.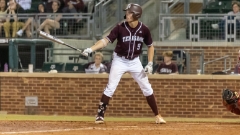 CJ Smith, TexAgs
Simply put: A&M starting pitching has been terrible recently. Thus far this weekend, Nathan Dettmer and Wansing have combined for just 6.1 innings, and they've surrendered 13 earned runs.
An Aggie starter has not turned in a quality start since Wansing two weeks ago vs. Northern Kentucky.
Behind Wansing, Evan Aschenbeck kept the Aggies in the ballgame by tossing 3.2 innings of scoreless ball. The freshman from Brenham allowed just two hits and punched out four.
Meanwhile, Tennessee's Chase Burns settled in after the early blast, retiring a string of 12 straight batters until Moss' two-out single in the sixth.
Burns never closed that frame.
Austin Bost doubled, and Jace LaViolette followed suit, driving home a pair to forge a 4-4 tie.
With the bases loaded in the sixth, Tony Vitello finally pulled Burns, but reliever Kirby Conell walked pinch-hitter Max Kaufer on his 18th birthday to put the Ags back on top.
A&M received its fourth and final sixth-inning run on an error by third baseman Zane Denton. Hunter Haas and Moss notched back-to-back doubles to open the seventh and stake A&M to a 7-4 lead.
However, the Vols tied the score with a trio of two-out markers in the seventh as the final out of the frame eluded Brad Rudis. Tennessee ultimately pulled even on Johnston's first wild pitch of the day.
With the loss, A&M is now 1-4 in Southeastern Conference play, their worst record after five league games since an 0-5 start in 2017. The defeat also makes tomorrow's contest hugely important as the Aggies look to avoid the sweep.
A&M's second straight salvage attempt begins at 12 p.m. CDT on Sunday.
Never miss the latest news from TexAgs!
Join our free email list
PRESENTED BY