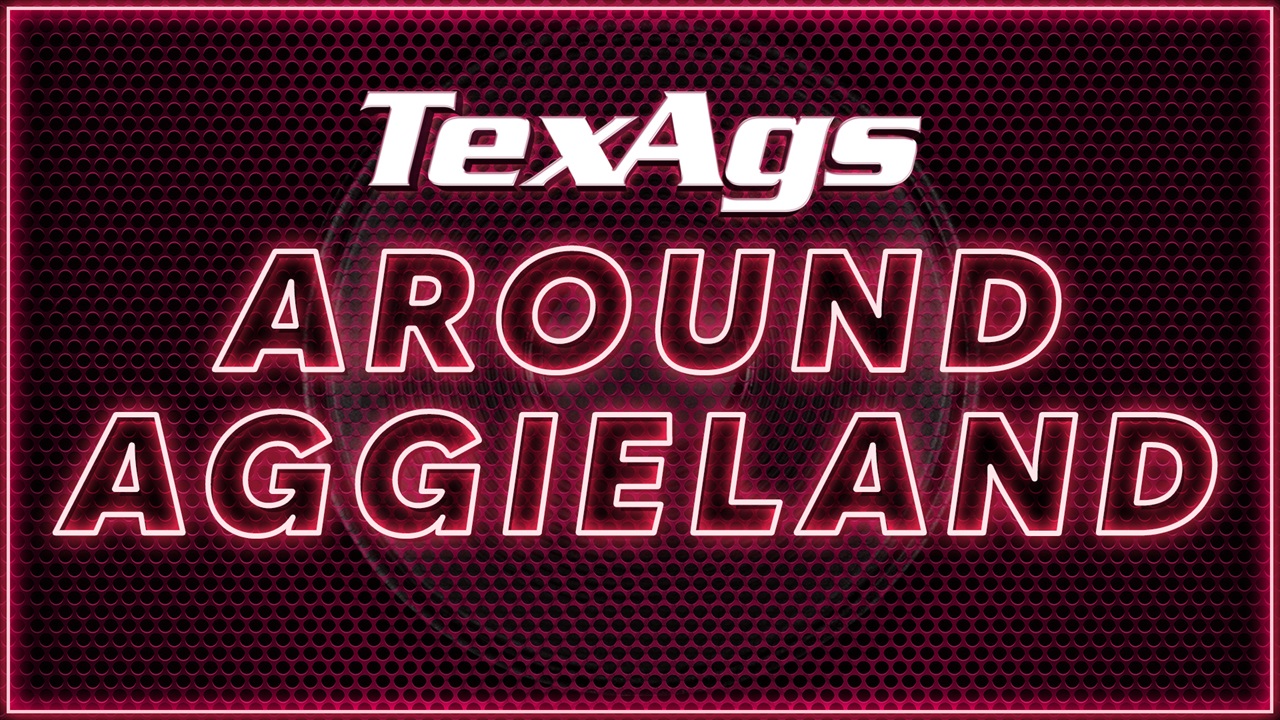 Texas A&M Football
Around Aggieland (3/6)
---
On Monday's edition of TexAgs Radio, Kay Naegeli took us Around Aggieland and provided updates on all things Texas A&M Athletics after A&M basketball's regular-season finale, baseball's weekend at the Shriners Children's College Classic and so much more.
---
Football
Texas A&M running back Devon Achane clocked an official 4.32-second 40-yard dash at the 2023 NFL scouting combine.


● CB Jaylon Jones and DB Antonio Johnson also competed at the combine.
● You can find their results at NFL.com.
Basketball (23-8, 15-3 in SEC)
The Texas A&M men's basketball team took down the newly-crowned SEC regular season
champion and No. 2 ranked Alabama Crimson Tide, 67-61, in front of a raucous, sellout crowd of 12,989 on Saturday at Reed Arena.

● Wade Taylor IV led the team with 28 points.
● Tyrece Radford trailed closely behind with 21 points.
● Dexter Dennis tallied 11 points.

The Aggies will play on Friday at 6 p.m. in the SEC tournament against the winner of
Auburn and Arkansas.
Women's Basketball (9-20, 2-14 in the SEC)
After becoming the second-lowest seed in history to advance to the quarterfinal round of the SEC Tournament, the Aggies just couldn't keep up with Angel Baker and the Rebels as they fell on Friday, 77-60. With the NCAA postseason out of sight, their year officially comes to a finish.

Baseball (7-4, 0-0 in the SEC)
The No. 15 Texas A&M Aggies outlasted the No. 24 Texas Tech Red Raiders, 4-2, in 16 innings on Sunday night to close out the Shriners Children's College Classic at Minute Maid Park.

● Evan Aschenbeck tallied 8 strikeouts through 4.2 innings.
● Austin Bost went 2-for-3 at the plate with one RBI.

The Aggies will take on Incarnate Word Tuesday, March 4 at 6 p.m. CT.
Softball (14-6, 0-0 in the SEC)
Softball went 2-2 this weekend at the Ode to Joy Invit. Emiley Kennedy tossed a no-hitter to
defeat No. 19 Baylor on Saturday. The Aggies also beat Sam Houston 4-0 on Sunday.



● Keely Williams tallied two hits and three RBIs on Sunday.
● The Aggies will travel to Arkansas on Friday, March 10th. First pitch is set for 6 p.m.
Women's Tennis (13-1, 2-0 in the SEC)
The No. 2 Texas A&M women's tennis team secured a 4-1 win over No. 38 South Carolina,
Sunday at the Carolina Tennis Center.



The Aggies return home for a four-match stretch opened by Arkansas, Friday, March 10, at the Mitchell Tennis Center, with the first serve set for 5 p.m.
Equestrian
The No. 4 Texas A&M equestrian team celebrated Senior Day with a 12-8, win over No. 6 Georgia on Saturday.
Never miss the latest news from TexAgs!
Join our free email list