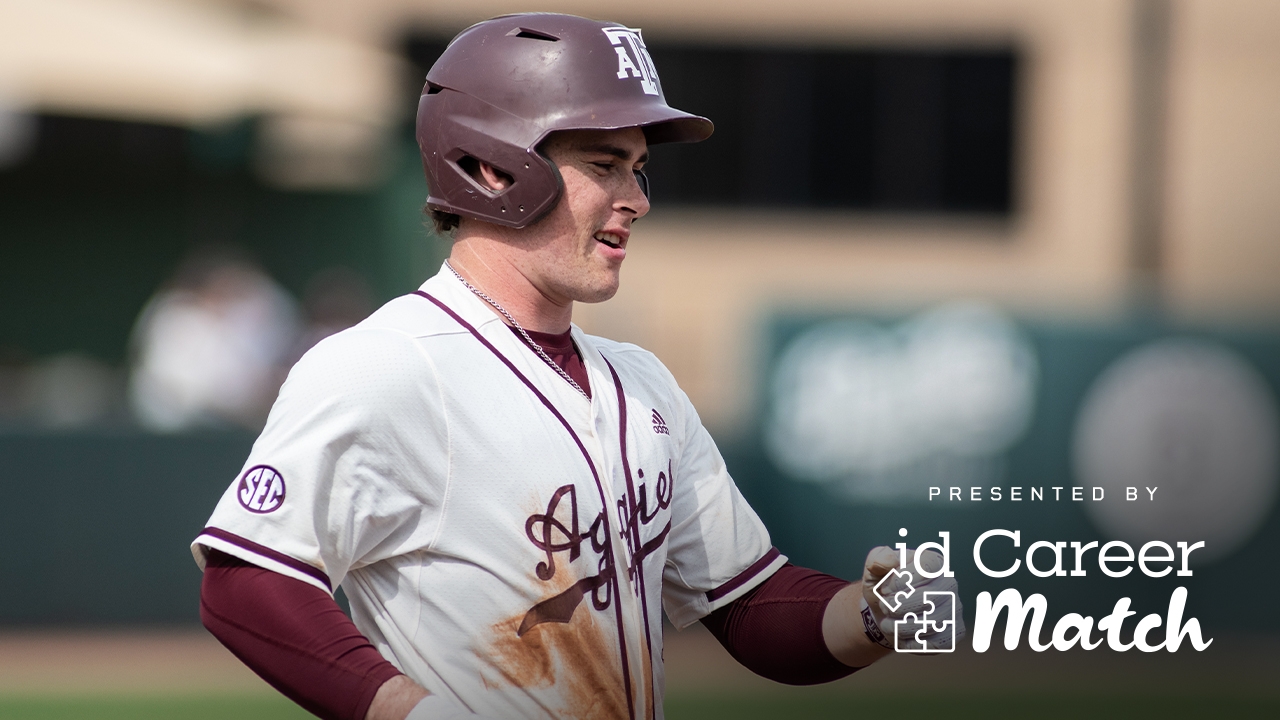 Jim Schlossnagle
Chris Cortez
Ryan Targac
Texas A&M Baseball
MERCY! No. 5 A&M utilizes two big frames to finish sweep of Seattle
---
Game #3: No. 5 Texas A&M 14, Seattle 2
Records: Texas A&M (3-0), Seattle (0-3)
WP: Chris Cortez (1-0)
LP: Kian Hogan (0-1)
Box Score
---
Lionel Richie would be proud.
For the Aggies, it was easy on a Sunday morning.
In a game that started at 10:30 a.m., No. 5 Texas A&M run-ruled Seattle, 14-2, to secure a season-opening sweep in front of 4,999 at Blue Bell Park.
"Overall, we'll take the three wins," A&M head coach Jim Schlossnagle said. "We had a lot of new Aggies get their feet wet, and I thought today's crowd was awesome. ... We're super thankful they came out on Sunday morning."
Speaking of Commodores, wait until you see what Vanderbilt did to Texas.
At Olsen, the Aggies capitalized on a plethora of free passes from Redhawk pitchers, needing just 11 hits to post their 14 runs.
"We were outhit most of the weekend," Schlossnagle said. "They have us a lot of free bases, and we ran the bases really well.
"The goal of an offense is not necessarily to get hits. It's to score runs."
"We were outhit most of the weekend. They have us a lot of free bases, and we ran the bases really well. The goal of an offense is not necessarily to get hits. It's to score runs."
Seattle's Kian Hogan walked six of the 11 batters he faced and departed with nobody out in the second. Hogan and Seattle's six relievers combined for 12 total walks and hit two batters.
"It just shows our patience," second baseman Ryan Targac said. "It means we're swinging at strikes and taking the balls. We're not going to go after stuff that's off the plate. That's something we take pride in."
A&M posted a six-run second well before noon, needing just three hits to do so. JD Gregson opened the scoring with an RBI single, and Jack Moss and Jace LaViolette also recorded RBI knocks.
Beyond the early explosion, A&M added singular runs in both the fourth and seventh before a six-run eighth enacted the mercy rule.
In the later explosion, Trevor Werner and Targac launched back-to-back homers, and the game ended on Kaeden Kent's three-run triple.
"If it hits it, good; if it goes over the tracks, even better," Targac said of his blast that landed on the train tracks down the right field line. "If it goes over the fence, OK. That's good."
Making his second career start, hard-throwing Chris Cortez became the lone A&M starter to earn a win this weekend, working the required five innings while allowing two runs on six hits with three strikeouts.
"I thought he looked like a real starting pitcher," Schlossnagle said of Cortez. "He threw his offspeed pitches in and out of the strike zone. He needs to continue to improve as the competition level rises, but that was a really good sign for us."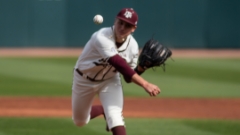 Jamie Maury, TexAgs
Leading 6-0 in the third, Cortez issued a leadoff walk and a wild pitch before an RBI groundout gifted Seattle a self-inflicted run. The Redhawks added their second in the fifth on four consecutive singles.
"I knew that I had the right stuff to get them out if I just executed the pitches that were called," Cortez said. "I gave everything. ... I emptied everything I had."
Freshman Shane Sdao tossed two scoreless innings behind Cortez, and Robert Hogan pitched a perfect eighth.
"(Sdao) and [Justin] Lamkin are two guys that can pitch in any role for us," Schlossnagle said. "It was good to knock out his first college appearance."
Even with a sweep and a 14-run Sunday, A&M's offense has yet to click completely, which should be terrifying for the Aggies' remaining opponents.
"You saw a lot of pulling off the baseball, and that's not who we are," Schlossnagle said. "That's just part of baseball. We know we have a good offense. You have to go out there and do what we do."
The Aggies will say "Hello" to Lamar on Tuesday at 5 p.m.
Never miss the latest news from TexAgs!
Join our free email list
PRESENTED BY