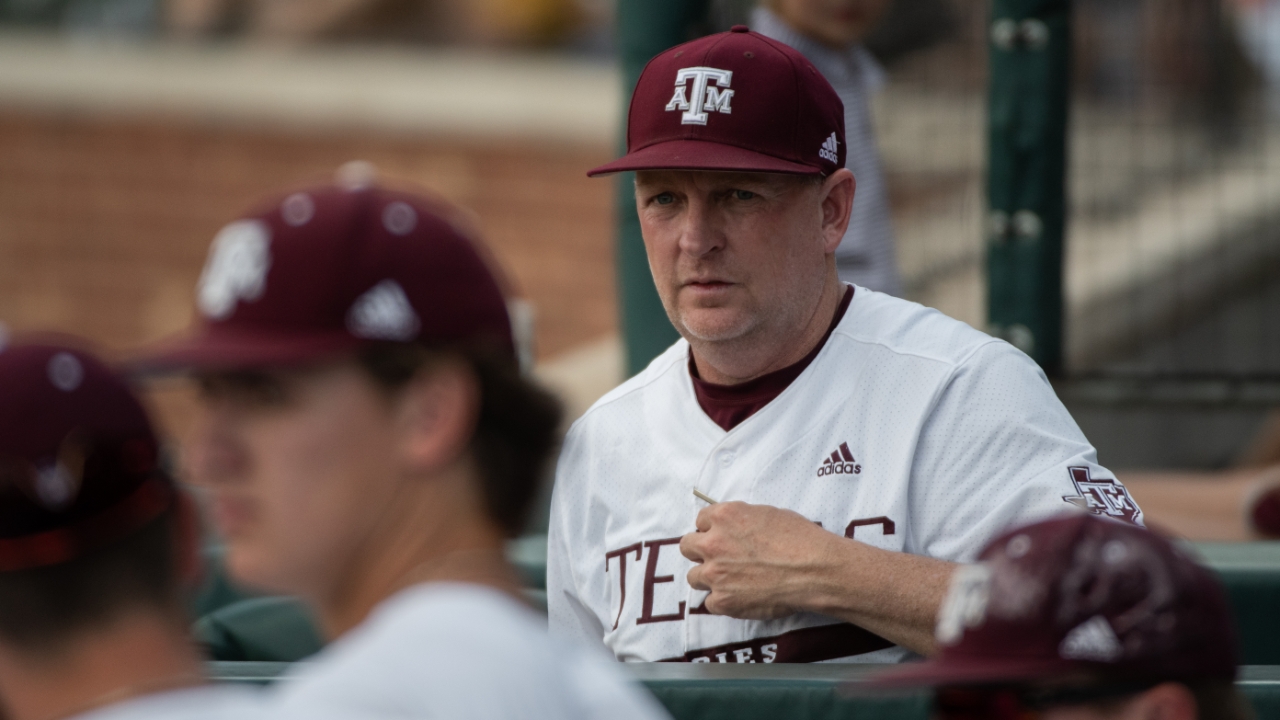 Photo by Jamie Maury, TexAgs
Texas A&M Baseball
Series Preview: No. 5 Texas A&M vs. Seattle
---
Also included above is a radio segment with Ryan Brauninger, Richard Zane and Scott Clendenin from Friday morning, previewing this weekend's series between No. 5 Texas A&M and Seattle.
Who: Seattle University (16-34, 11-19 WAC in 2022)
Where: Olsen Field at Blue Bell Park – Bryan-College Station, Texas
When:
Friday: 6:00 p.m. CT (SEC Network+)
Saturday: 2:00 p.m. CT (SEC Network+)
Sunday: 10:30 a.m. CT (SEC Network+)
Pitching matchups
Friday: Nathan Dettmer (RHP, 6-3, 4.99 in 2022) vs. Peter Chronowski (LHP, 4-7, 4.75 in 2022)
Saturday: Troy Wansing (LHP, 4-4, 5.44 in 2022) vs. Nestor German (RHP, 2-4, 7.02 in 2022)
Sunday: Chris Cortez (RHP, 6-3, 4.91 in 2022) vs. Kian Hogan (LHP, N/A)
Scouting Seattle
I'm not going to bog you down with a lot of details on a team with a lot of turnover from last year.
The Redhawks do have the ace of their pitching staff returning in senior Peter Chronowski. Now, he is an experienced senior, and he is a lefty. That fact alone usually makes head coaches nervous on opening weekend. As the ace, Chronowski had a 4-7 record with a 4.75 ERA and gave up a whopping 93 hits in 77 innings pitched a year ago. Seattle will go with junior Nestor German and his high 7.02 ERA on Saturday, while Sunday will see redshirt sophomore Kian Hogan make his first college appearance in two years after transferring from Oregon State.
There's some experience in the front end of the rotation, but the numbers are fairly pedestrian.
The Redhawks lost quite a bit in the field and at the plate in the offseason, but they do return two hitters. Fifth-year graduate Matt Boissoneault returns to the lineup after leading the team with a .352 average and an impressive 108 total bases and .420 on-base percentage.
Senior Derek Gellos returns after a productive 2022 campaign where he hit .333 with 30 runs scored. Catcher Grant Heiser returns after starting 42 games behind the plate, but the rest of the lineup and batting order will be little-known newcomers.
As a team, the Redhawks hit .281 with a club ERA of 7.66. Despite returning a few frontline arms, the pitching staff has a lot of question marks with that bloated ERA and a massive 577 hits surrendered in 432 innings...ouch!
Texas A&M storylines to watch
This Texas A&M team won't sneak up on anybody. The national media projects Jim Schlossnagle's second squad at Texas A&M to finish near the top of the Southeastern Conference and compete for another trip to the Men's College World Series.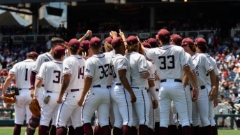 Jamie Maury, TexAgs
On paper, the pieces are there. The roster is littered with veteran hitters, established pitchers and a core group of talented newcomers and transfers. Still, that doesn't mean there aren't question marks heading into this opening weekend against Seattle.
Nathan Dettmer returns to anchor the coveted Friday night starter role, and while he was a solid, consistent starting pitcher throughout 2022, he'll need to exhibit the ability to be a dominant, elite presence on Fridays if the Aggies realistically expect to compete for the SEC crown. Thus, he needs to get off to a good start beginning in the season opener.
Troy Wansing is a long, lanky left-hander who will start game two. He's a sophomore transfer from Purdue, where he garnered Big Ten All-Freshman honors in 2022. Chris Cortez will start Sunday's game. He was a critical component in the A&M bullpen last season as a freshman. He has added some offspeed pitches to his elite fastball, and there's optimism that he's ready to take on a weekend starter role.
There will be a lot of quality arms vying for spots in the bullpen, and sifting through the many options will start this weekend.
It will be interesting to see how much the core group of veteran hitters have improved. Guys like Trevor Werner at third base, Jack Moss at first, Jordan Thompson in center and utility man/designated hitter Ryan Targac, to name a few. There will be a curiosity at these spots, but generally, the belief is the infield and outfield are in good, capable hands.
The one mystery spot is catcher, where the Aggies lost a lot of experience and leadership from Troy Claunch. It appears the competition is still ongoing for his full-time replacement, and it appears the job may be shared for the first part of the season by three candidates: JUCO transfers JD Gregson (Grayson) and Hank Bard (McLennan) and mid-term true freshman Max Kaufer from IMG Academy, who has really turned some heads this spring.
What's at stake this weekend
Let's be honest here. There's no statement to make by playing Seattle. We'll never look back on the 2023 season and say this February battle against the Redhawks was the key weekend of the year.
There are a lot of veterans returning from a national semifinalist team, and it's time to put those accomplishments in the rearview mirror and start building a new resume in 2023.
As with most seasons, opening weekend comes against an overmatched opponent in what should be a feel-good weekend for the Aggies.
The key word is "should".
Anything can happen in a short three-game series in mid-February, but this series is about getting the season off to a good start. There are a lot of veterans returning from a national semifinalist team, and it's time to put those accomplishments in the rearview mirror and start building a new resume in 2023.
While there aren't many unknowns or weaknesses in this Aggie baseball team on paper, this group still has to prove it.
Austin Bost has to prove that he is indeed a full-time second baseman and an improved defender on the dirt. Brett Minnich has to show that he's a much better player at full health and 30 pounds heavier. Hunter Haas has to prove he's the number one shortstop, while freshman Kaeden Kent (Jeff Kent's son) is out to prove he has the tools and maturity to win the starting shortstop job from Haas. Jace LaViolette needs to validate all of the draft board projections and the preseason all-freshman accolades on his resume. He has a chance to be special, but he is still a freshman.
There are many more questions, but you get the point.
Last year was great, but it's now in the past. Everything starts from scratch, and the resume for every player starts building on Friday. It's time to show this is a perennial top-five program, and it's go time.
This weekend won't define the season, but it's always critical to start strong and build the 2023 culture.
Never miss the latest news from TexAgs!
Join our free email list