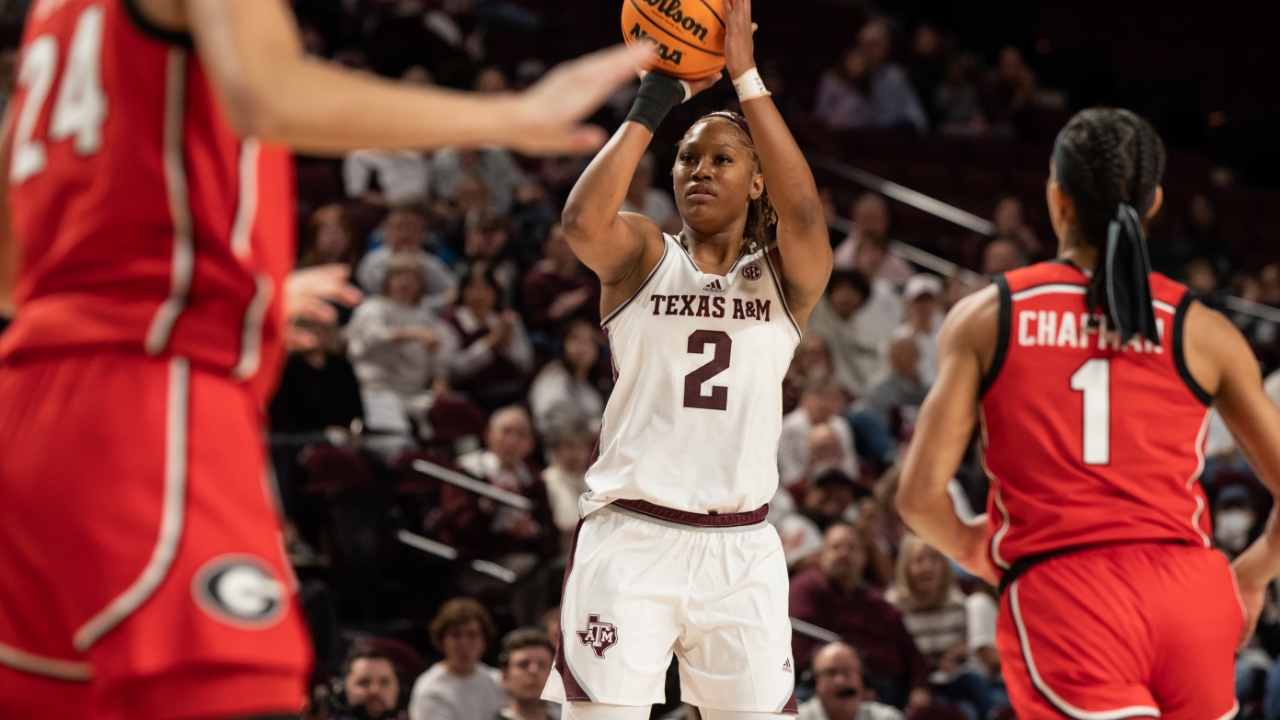 Photo by Jamie Maury, TexAgs
Texas A&M Women's Basketball
Janiah Barker named Southeastern Conference's Freshman of the Week
---
The return.
After missing 10 games with a wrist injury, true freshman forward Janiah Barker came back with a vengeance.
In just 20 minutes of action off the bench vs. Georgia on Sunday, Barker poured in 24 points on 10-of-11 shooting. For her efforts, Barker was named the Southeastern Conference's Freshman of the Week.
For a Texas A&M team that had been decimated by injuries, Barker's return — coupled with that of Tineya Hylton's — provided the necessary spark for Joni Taylor & Co. to finally snap an eight-game losing streak.
"I think it's the confidence that my teammates and my coaches have in me to know that I can go out there and do it," Barker said postgame on Sunday. "They told me if I was okay to play today, I'd play. If I wasn't, I wasn't. I didn't even know I could play today. I found out this morning from the doctors.
"It feels good to be back. My hand's fine. I'm good. I actually feel better."
A one-time Georgia commit, Barker's near-perfect performance helped the Aggies eke out a 75-73 victory over the Lady Bulldogs.
"You've got to guard her. You've got to respect her, so it just frees up other players to have the freedom to do more," Taylor said of Barker's performance. "Obviously, the attention is going to go to Janiah, and it should. She was incredible tonight: 10-for-11 from the field.
"But, the seven that held it down until she and Tineya could come back, I'm so proud of them. I'm so proud of how they fought at times."
The freshman also hauled in five rebounds and tallied two blocks in the win.
With Barker and Hylton back, the Maroon & White are the healthiest they have been since conference play began, and they'll look to ride their newfound momentum this weekend at Vanderbilt.
Never miss the latest news from TexAgs!
Join our free email list