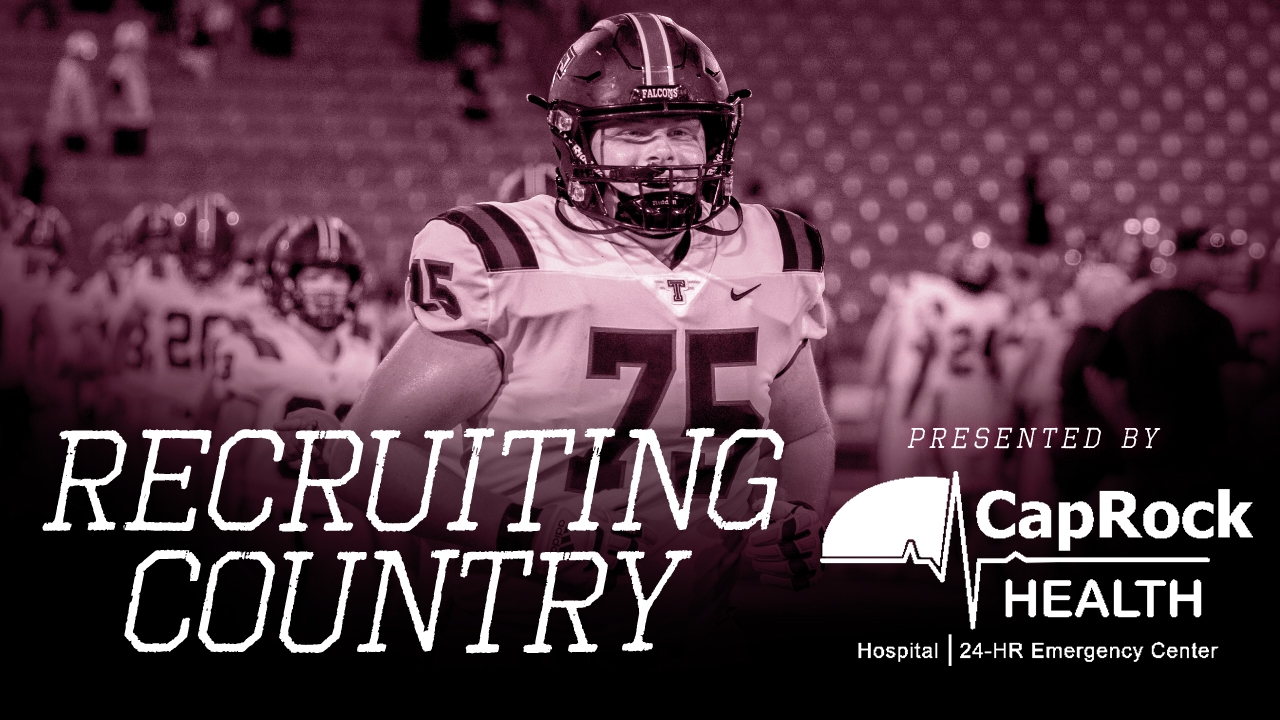 Texas A&M Football Recruiting
Recruiting Country: The latest recruiting news surrounding the Maroon & White
---
TexAgs' recruiting analyst Ryan Brauninger joined TexAgs Radio on Wednesday morning for another edition of Recruiting Country, highlighting the latest news and notes from the recruiting trail ahead of upcoming Texas A&M's Junior Day weekend.
---

Key notes from Recruiting Country
It's probably the hardest baseball schedule in the country. Texas A&M starts SEC play with series against three of the top four teams in the country. There is no rest for the weary in the midweek during that stretch either. The SEC West for baseball might be the toughest division in all of college sports. There are also regional rivals that are tough. Texas State has one of its best teams ever in the preseason rankings. Texas is good, and Rice is on its way back. In that swing of nine SEC games, you also have three important non-conference games. You have to manage that, and Jim Schlossnagle has said time and again that he wants to win every game. We're going to know a lot about this club after that 12-game stretch.

You can have huge ups and downs in SEC baseball on conference weekends. It's just about keeping your head above the water. One of the more impressive things this team did last year was winning the SEC West. Series outcomes can swing on one pitch. That's how fine the margins are. I'm looking forward to Aggie baseball.

A two-time transfer Tyler Harrell is in town. He began his career at Louisville and spent last year at Alabama. He has been on campus since yesterday morning and has met with the coaches. We feel like A&M has a pretty good shot there. Not a ton of production in terms of his number of catches, but his yards per catch is currently over 26. With what we know about Bobby Petrino's offenses and how he wants to stretch the field, Harrell has the wheels and juice to take the top off the defense. Those numbers lend themselves to being a quality threat down the field.

In terms of receiver recruiting out of the portal, a lot hinges on Ainias Smith. Assuming he leaves, you probably need two. If he decides to come back, it will be interesting to see how that changes. The Aggies are still in on another couple of receivers, and we also have to be mindful of the portal window that happens after spring ball. Whether Smith comes back, you have to add at least one.

If A&M is going to have anybody come in for this semester, I would think it would happen this week. Harrell would be a graduate transfer. I think they need another linebacker and corner from the portal. From a fan perspective, it might be a little disappointing how A&M has attacked the portal with how other conference rivals have done it. Here's one thing to consider: A&M is probably looking at locker room fit. After what happened last season, getting the type of human beings that you want in terms of personality, character fit and locker room fit is extremely important with what they went through last fall. Maybe they like where the locker room is at right now with what they have coming back. I don't know if that's certain, but that could be a reason they're being picky with what they want out of the portal.

I believe Petrino recruited Harrell out of high school when he was going to Louisville. Harrell's first year was 2018. I think he missed 2019 due to an injury. He's a fifth-year player and looking for a place where he can add to his production. He'd be familiar with Petrino's offense, and the Aggies have a quarterback in Conner Weigman that can get him the ball. I think they're using Weigman as an attractive chess piece on that side of the ball, and they might be doing that with Ainias Smith, who never got to play with Weigman.

The portal is a year-to-year thing. I still don't think you can sustain your program with strictly portal recruiting. It will likely always be a supplemental thing. At places like Arizona State and Colorado, they're trying to overhaul the roster. You build your program with high school recruiting and relationships.

I think A&M is playing from behind with Omar Speights, a transfer linebacker from Oregon State. It may be a deal where he went into the portal with an intention of where he wanted to go. A&M has not gotten him on campus yet, either. I don't have an answer where they go at linebacker. As it stands today, there are not a lot of new names at linebacker that are surfacing out of the portal. At the end of the whole thing, they have to find at least one. There is no reason to get super upset about it until they go into next season without adding a portal linebacker.

I haven't heard much from Quincy Brown. He's a TCU transfer wide receiver. I have not heard his name in any of our conversations since he went into the portal on Monday.

David Hicks‍ and Bravion Rogers‍ will be in the Polynesian Bowl. They were at the Under Armour All-American Game too. Hicks might be the most college-ready defensive lineman, and I don't know how he doesn't get on the field a lot next season with how A&M rotates their linemen. He's going to play.

It was cool that A&M offered Loghan Thomas‍. There might not be a bigger player with an arrow pointing up than Thomas. He is a pass-rushing dude. He was off the charts at the national combine in San Antonio a couple of weeks ago. He absolutely worked guys at that camp. He's starting to get all of the big offers, and it sounds like A&M will have a shot with him going into an early summer decision. A&M might be starting a Katy Paetow pipeline. That would be a good school to tap into, especially with Hicks' dad being the head coach.

I saw that Bobby Petrino went and saw Marcel Reed. Howell did an interview with a 2024 quarterback Walker White‍ that has spoken to Petrino as well. Bobby Petrino is getting out on the road. He is clearly watching tape of guys he likes, both in-state and out-of-state, to find the type of guys he likes.
Never miss the latest news from TexAgs!
Join our free email list
SPONSORED BY