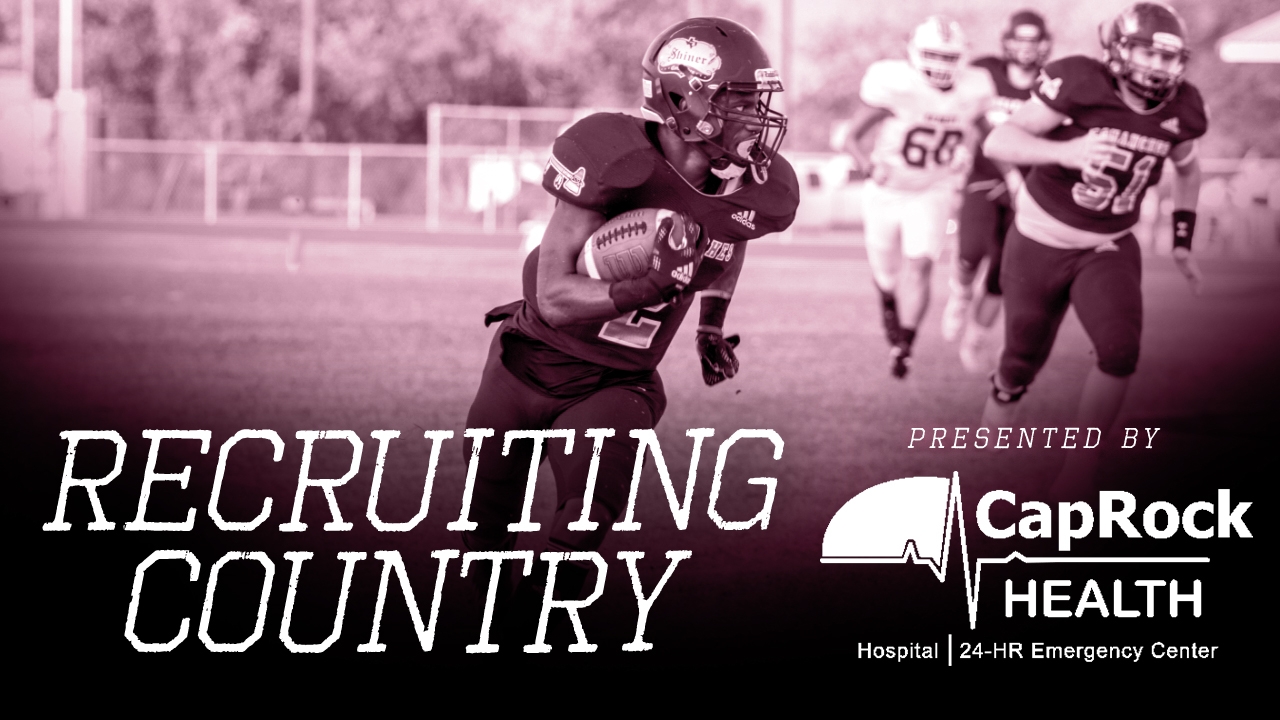 Texas A&M Football Recruiting
Recruiting Country: The latest recruiting news surrounding the Maroon & White
---
TexAgs' recruiting analyst Ryan Brauninger joined TexAgs Radio this morning for another edition of Recruiting Country, highlighting the latest news and notes from the recruiting trail with Early Signing Day just a week away.
---
Editor's Note: Because Brauninger was wearing some atrocious attire that should only be found in a third-base coaching box, we saved your eyes and made this edition of Recruiting Country audio-only.
Key notes from Recruiting Country
Tonight is the Houston Touchdown Club, and that's a big event. Conner Weigman and Devon Achane have taken awards in the past. David Hicks‍ and Samu Taumanupepe‍ are up for the defensive award tonight, so I'll be there to see that. Then I'll be up in Arlington for three days of State Championships.

To take the temperature of recruiting right now, this weekend is going to be hugely important. Last weekend, they had Rylan Kennedy‍ for an official visit and landed him the day after. That's a good sign. You also had Chase Bisontis‍ in last week, and that's hugely important. Getting information from him is tough, and he only really talks to kids in the class because he doesn't do a ton of media. He's close with TJ Shanahan‍. It was important to get him on campus. We're anticipating A&M signing him, and we haven't heard anything different. Still, it's hard to pin anything down because he doesn't lead you to believe anything one way or the other.

We'll put out our visitor list tomorrow, but transfer portal linebacker Mason Cobb is expected to start his official visit on Thursday and run through Saturday. Because of the high volume of prospects that will be here this weekend, it probably helps the staff show him everything without it being as crowded. I think A&M has a good shot at landing Cobb, and it's a huge need on the roster. He had over 80 tackles last year at Oklahoma State. He could play a lot, and kids going into the portal are looking to play in a Power 5 league and get a lot of reps before moving on to the NFL in a year or two. Cobb would certainly have that opportunity at A&M.

Anthony Hill‍'s recruitment is still ongoing, and A&M is fighting tooth and nail for that one. A&M is probably playing from behind right now with a week to go. Right now, the expectation in the industry is that he signs with Texas next week, but the door is still open. It's even more open now than it was when he decommitted. A&M has wedged its way back in there.

Hayden Moore‍ is a linebacker out of Colorado that is committed to Nebraska. He may be visiting College Station this week, but I do not know. Nebraska has a new staff, so I'm sure Matt Rhule is doing everything he can to get him to visit Lincoln.

The Aggies have offered Taurean York‍. He is out of Temple and just decommitted from Baylor. We're trying to figure out the latest with him. Will he sign next week? The goal is to get him on campus and try to sign him, but if he won't sign, let's see if they'll push back his commitment.

Tausili Akana‍ is one I do not think will go A&M's way. After his visit, I was surprised. A&M did a great job with him, but since that visit, other schools have chipped away at what A&M has done. It feels like a long shot.

Right now, their best shot at linebacker is Mason Cobb out of the portal. I doubt they'll get another one out of the portal, but keep in mind that the FCS playoffs are still ongoing. There are kids that have not announced their intention to go into the portal because they're still playing. Maybe A&M could fill some depth out of those players. Beyond Cobb, it's those three high school prospects.

Jimbo Fisher went in-home with Tony Grimes yesterday, and I think Elijah Robinson and D.J. Durkin will go in tomorrow. You are hoping to get him to visit this weekend. A&M was in on him as a high school prospect for a long time. He didn't sign with North Carolina until like July during his high school recruitment, so he went back and forth for a while on his decision. USC is another team to watch there. Having that familiarity with A&M should help the Aggies with Grimes. He has an NFL upside, no question.

Micah Tease‍ is the big receiver to watch out of the high school ranks. He's committed to Arkansas, but A&M has been working on him for a while. He's from Tulsa, and he has connections to TJ Rushing, who is also out of Oklahoma. A&M can flip him from Arkansas, but they have to keep working on it.

Out of the portal, look at Grant DuBose out of Charlotte. Cleveland "Tre" Harris is another one. They just offered a guy out of Wyoming, Josh Cobbs, who has a nice career at Wyoming. It's tough for us because things happen so fast out of the portal. Kids pop up on the radar and then fall off.

I've been banging on the drum for David Amador‍ out of North Shore to get an offer. I don't do that very much because it's not my job, but I'm standing on a table for this kid because I've seen him a lot. He's Ainias Smith. He has impressive numbers and was clocked at a 4.4. I've seen him in enough football games to know that he is a winning football player. This A&M team has a lot of NFL prospects. With Amador, don't worry about him being a prospect because he's a winning football player. Is Ainias going to blow you away with measurables? No, but he's a winning player. In the biggest moments against the best competition, Amador shows up every single time, and they call him "Touchdown Dave." North Shore lost their quarterback earlier this season, and Amador went from receiver to playing quarterback, something he has never done. Last week against Westlake, Amador stiff-armed Colton Vasek‍ — who is a fantastic player and one of the tops in our rankings — to the ground. Then he had a game-clinching touchdown run in which he shook Vasek in the backfield and outran everybody. UTSA is getting a steal with this kid, and the North Shore coaching staff doesn't understand why he's not getting more attention. If he goes to UTSA, Amador will be highly successful, but I'd like to see the Aggies offer.

Is there a surprise coming? There is stuff that we know that we haven't reported on, so yes. I'm not saying that will be earth-shattering surprising, though.

With this job, I don't have set hours, but I'm always on call. From the middle of December to the end of December, those hours go up. I was lying in bed last night, and the phone went off. When it rings, you answer. We get to cover sports for a living, so it's a blessing. I get to meet incredible kids and coaches, and I'm so lucky to do that. I know Jason Howell feels the same thing. We try to do it the right way and up to the standard that Billy has set.

I have not heard of any junior college names that have popped up in this cycle. I think junior colleges will suffer in a lot of sports now. Group of 5 schools can now be used as junior colleges because of the portal, whether that's right or wrong.
Never miss the latest news from TexAgs!
Join our free email list
PRESENTED BY