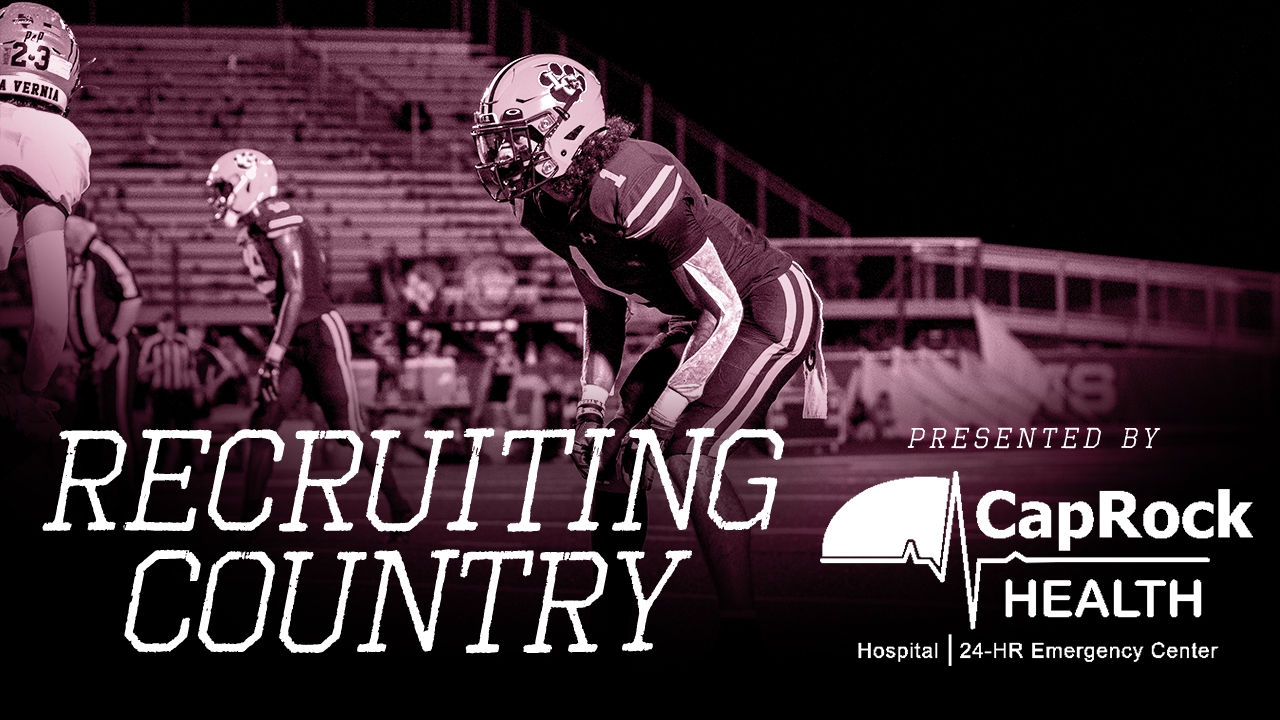 Texas A&M Football Recruiting
Recruiting Country: The latest recruiting news surrounding the Maroon & White
---
TexAgs' recruiting analyst Ryan Brauninger joined TexAgs Radio this morning for another edition of Recruiting Country, highlighting the latest news and notes from the recruiting trail following a home game against Ole Miss.
---

Key notes from Recruiting Country
The perspective is the reality to those who don't know the reality. This weekend was a contrast of what the message boards and fan base is feeling. The people I talked to knew that this was something they could get behind. That was because of Conner Weigman and the way the offense operated.

In the Malik Muhammad‍ interview, he said that they play 18-19 freshmen and Bobby Taylor and Evan Stewart sold the young thing to them.

It's easy to be negative with a 3-5 record. But, you have to find something to sell in recruiting. There is no question Conner gives the team and program a real shot of life.

With Chase Bisontis‍, as much as you don't want to monitor their social media, you do. He tweeted the thinking face and deleted it pretty quickly. He was going to be a tough one to keep in the fold. He hasn't come to see a game yet. So it's going to be a dogfight to keep him.

When you have a quarterback, that changes everything. The first glimpse of Conner gave everyone a lot of promise. They have to build on that. The 12th Man did their part. In the recruiting world, 42 days is a long time. They have not been able to reinforce their message, which takes a big toll. Getting them back on campus was important. You didn't add any commitments, but you had a lot of high-profile guys on campus.

You have no skill positions committed on offense. You start asking, "Where are they going to come from?" Are they banking on all that coming from the portal? It's not a consistent way to build a roster. With no new offers going out, it's getting too late to offer, build the relationship, get them on campus and sign him. Jakoby Banks‍ was an early offer but committed to Houston, and they backed off of him. Banking on ten players out of the portal is a lot; you have to revisit kids that are committed elsewhere or offer kids quickly.

Colton Thomasson‍ isn't going anywhere. He's as solid a commitment as I've ever covered. He was in communication with active commits. TJ Shanahan‍ just had knee surgery, so he's not very mobile. The offense showing signs of life will solidify TJ more. Naquil Betrand‍ made it down for the first time last weekend. He's on that Dametrious Crownover plan. You need help at tackle, so you have to try to get Caden Jones‍. Potentially you go to the portal to find some help at tackle.

Running back is a good question. Kedrick Reescano‍ did not get an offer; He decommitted from Michigan State on Thursday. He may end up in Oxford, Mississippi. You are still recruiting Rueben Owens‍. Jimbo Fisher has taken a personal involvement.

You have stayed after Austin Novosad‍, but what would have happened if they offered him sooner after Eli Holstein‍ decommitted? It's going to be a very interesting six weeks.

Derek (DJ) Lagway‍ was injured on Friday night and did not make it. In the summer, I would have said confident A&M. Now, I'm not sure. The doors have been opened to a lot of other programs.
Never miss the latest news from TexAgs!
Join our free email list
PRESENTED BY