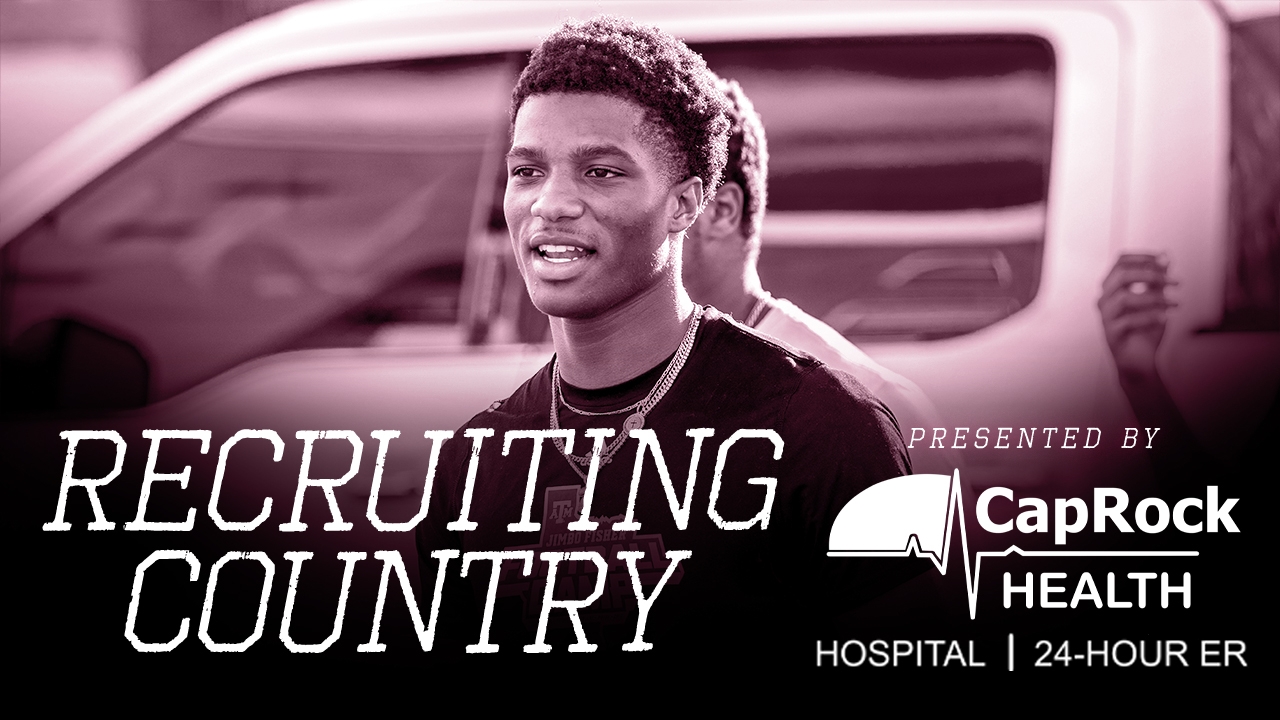 Photo by Walker Lott, TexAgs
Texas A&M Football Recruiting
Recruiting Country: The latest recruiting news surrounding the Maroon & White
---
TexAgs' recruiting analyst Ryan Brauninger joined TexAgs Radio this morning for another edition of Recruiting Country, highlighting the latest news and notes from the recruiting trail following Texas A&M's pool party/BBQ.
---

Key notes from Recruiting Country
The pool party needed to be a big event. Last year, the ball was rolling. This year they were treading water and had to create momentum. They started with Chase Bisontis‍, Anthony Hill‍, Dalton Brooks‍, Dealyn Evans‍ and then Samu Taumanupepe‍. We're waiting on a couple of kids. People are interested. In three days, the recruiting thread had 1.25 million views. When you get a five-star with that kind of importance in the class like Hill, that got people to latch into what was going on.

Anthony Hill's commitment caught us off guard. We thought that would happen around 2-3 p.m. The hardest thing to nail down is timelines.

We knew Hill was going to commit but didn't know when. Same with Dalton Brooks. I talked to Bravion Rogers‍,‍ and Dalton was committed but hadn't announced. They're not committed until they announce. Derion Gullette‍ will announce his decision on Friday. There's confidence from both the Aggies and Longhorns. Naquil Betrand‍ commits on Saturday, and you feel pretty good. Shelton Sampson‍ on Saturday too.

Hill's the best linebacker I've ever watched play. He continues to make play after play after play. He scored a touchdown on offense. He's freaky athletic, knows where to be, and is a hands-on tackler.

In terms of defensive players I've watched with my own eyes, Hill is top three. He's up there with DeMarvin Leal. He's up there with the best.

TJ Shanahan‍ was trending well before the weekend. He plays everything kind of close. He had a great time with his family. He has a long-standing relationship with Steve Addazio. He likes the culture here. I don't think that will last too much longer. He was flirting with some OV's to USC and Texas.

Getting Jeremiyah Love‍ here was important. If he made a commitment today, it would be to Notre Dame but if he delays it, that's good for A&M. Then, you get him here for a game. You kick the tires on Rueben Owens‍. Running back is a need. Cedric Baxter Jr.‍ too. You see the impact Kyle Field can have on a singular recruitment. That Miami game has an enormous visitor list.

Austin Novosad‍ was between A&M and Baylor. He stuck with the relationship he built for over a year. A&M did a good job of recruiting him. Novosad may have had questions A&M didn't answer. Even when Malachi Nelson‍ came in, he couldn't commit because they wanted to see what Novosad did. Nelson being here was big news that we broke. It was a fact-finding mission. Wouldn't surprise me to see Nelson back here early in the season.

There are kids committed elsewhere calling A&M that want to see what Kyle Field is about. They want to find a quarterback.

David Hicks‍ was in Oklahoma this weekend. Even if he did commit to OU, I think A&M could get him back on campus. If he commits, it doesn't mean the recruitments over. It does sound like a two-horse race.

Dalton Brooks, I like him at safety a lot. He's the most athletic player on the field in 2A and 3A play, and won two state championships. Shiner has quite the trophy case. It's an athletic town.

Peyton Bowen‍ is committed to Notre Dame. If you ask certain people, I think Notre Dame is third right now between OU and A&M. Little brother Eli Bowen‍ had good things to say. Both were here over the weekend. I don't where he will end up, but I don't think it's in South Bend.

I expect to see Tony Mitchell‍ back in College Station in the season. Do you want to flip him now? You want it to be later. There's a reason he committed to Alabama, but he's got a high level of comfort in College Station. We're going to be talking about him throughout the football season.
Never miss the latest news from TexAgs!
Join our free email list
PRESENTED BY