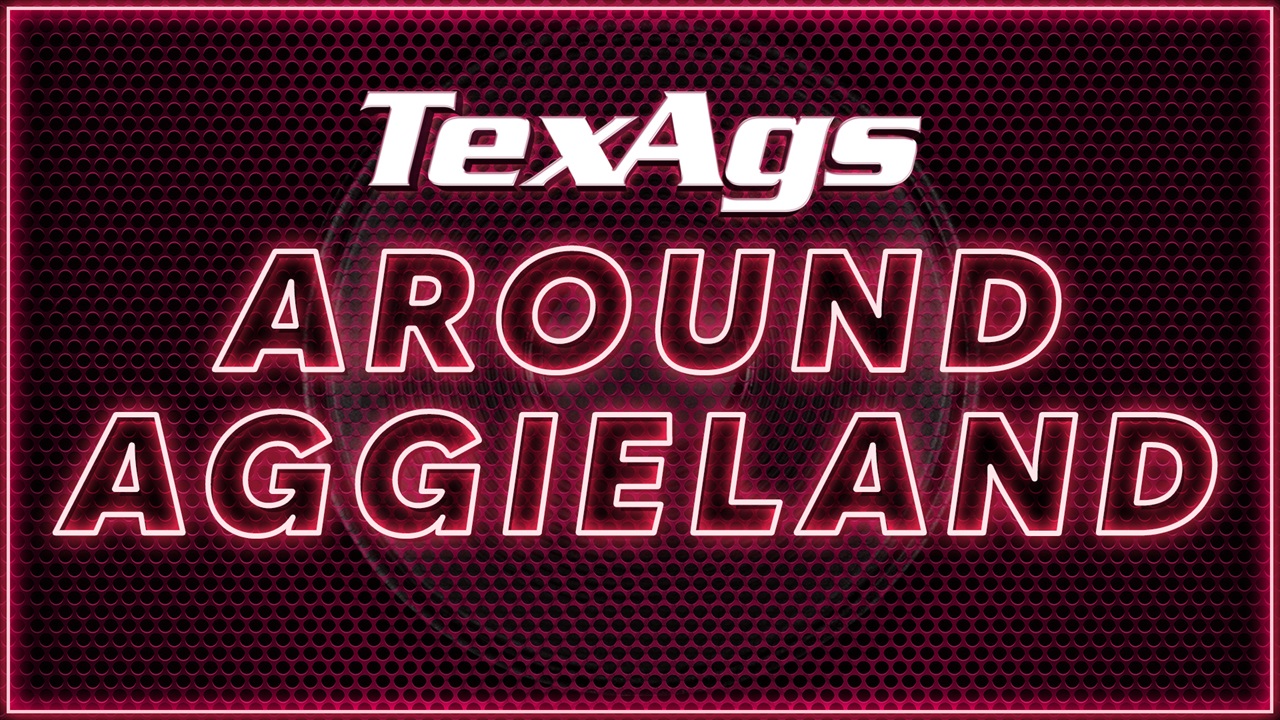 Texas A&M Baseball
Around Aggieland (6/27)
---
During Monday's edition of TexAgs Radio, Kay Naegeli joined to take us Around Aggieland and provided updates on Texas A&M track and field athlete's success and baseball's Palisch and Rock earning D1 Baseball recognition.
---
Track & Field
Current, future, professional and former A&M athletes are taking home medals at the USATF and U20 championships.
Friday:
​​Tokyo Olympic 100m silver medalist and former A&M 400m national champion Fred Kerley won the USATF 100m championship running a 9.77 (1.8 wind-aided). It is the sixth-fastest in world history and the third-fastest American of all time.
Aggie signee Landon Helms claimed the USATF U20 decathlon title with 6,425 points, winning gold. He ran a 14.40 in the 110m hurdles, a full second faster than the closest competitor and cleared 4.35m in pole vault. Helms will be joining the team next fall and is set to graduate in 2026.
Saturday:
Nike athlete and two-time Tokyo Olympic gold medalist Athing Mu took home gold in the USATF 800m race running a 1:57.16. At 20 years old, she secured a spot representing Team USA for the World Athletics Championship coming up.
Aggie All-American Brandon Miller took home bronze in the 800m final running a 1:45.19. In the semifinals on Friday, Miller was about to get caught, but he dove through the finish line, placed third and qualified for Team USA.
Kerley placed third in the 200m with a time of 19.83, against the wind .3 m/s. Kerley made team USA in the 100 and 200-meter.
Former Aggie Natosha Rogers place 5th in the women's 5000m (15:57.85).
Current Aggie athlete Heather Abadie is the Canadian U20 pole vault national champion.
All-American Ashton Schwartzman finished runner-up in the 400m at the USATF U20 Championships.
Aggie professionals Jacob Wooten (pole vault) and Shamier Little (400m hurdles) placed top three in their respective events, Saturday evening.
Up next is the World Athletics Championship where Kerley, Miller and Mu will compete in Eugene, Oregon, on July 15-24.
Baseball (44-20, 19-11 in SEC)
D1 Baseball announced on Friday that A&M relief pitcher Jacob Palisch and outfielder Dylan Rock earned All-America Second Team recognition.
Palisch finished the season with a 6-3 record with five saves, a 2.39 ERA, .230 opponent batting average, punching 73 strikeouts in 60.1 innings.
Rock finished the season with a .468 on-base percentage, .641 slugging percentage, 67 runs, 67 RBIs and 19 home runs, which rank him fourth on Texas A&M's single-season list.
Never miss the latest news from TexAgs!
Join our free email list