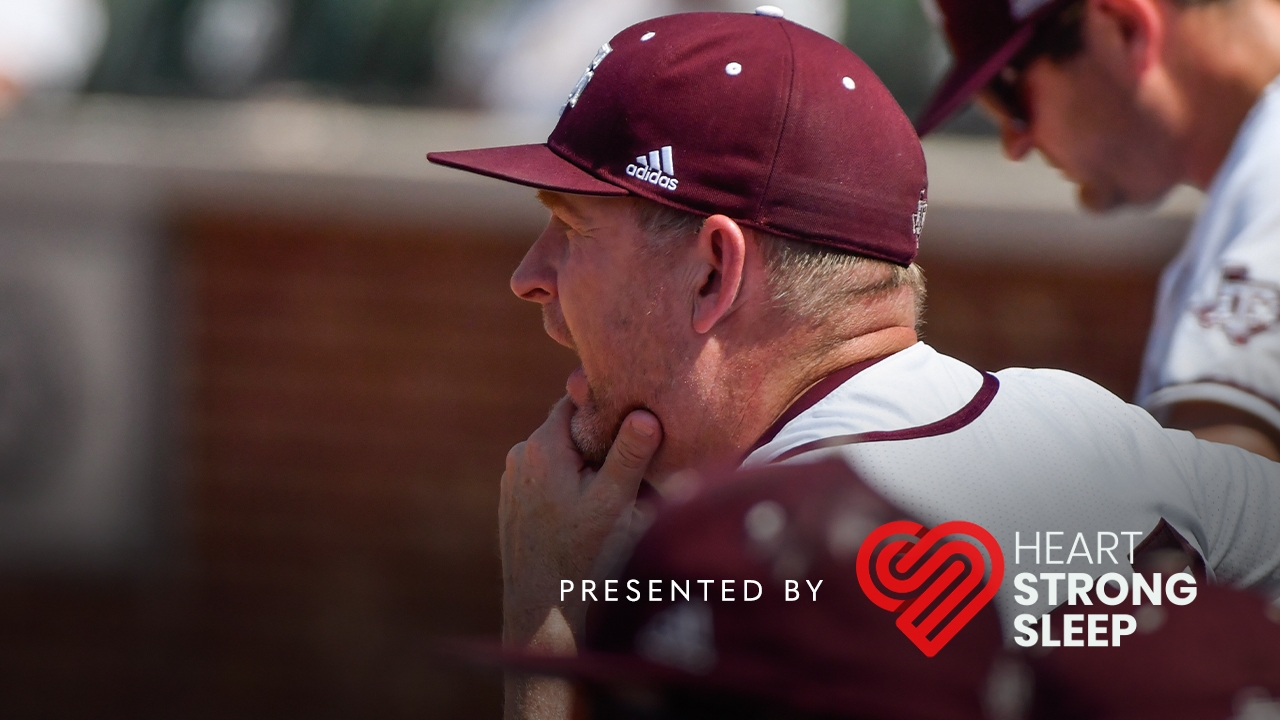 Texas A&M Baseball
Jim Schlossnagle looks ahead to super-regional showdown with Louisville
---
The Louisville Cardinals are coming to Aggieland to battle the Maroon & White with a trip to the 2022 College World Series on the line. On Thursday morning, Jim Schlossnagle spoke to TexAgs Radio to preview this weekend's series between the Ags and Cards.
---

Keynotes from Jim Schlossnagle interview
Louisville is pretty close to a complete team. Their starting pitching has been solid and more consistent than ours. They have a good left-handed closer that we're going to try and avoid. They play solid defense, but they're a very offensive team like us. Just about every guy in the lineup can run. They play well at home and on their turf. Away from home, their record isn't as good. At this time of year, you're going to be playing an elite team. Louisville has a great pedigree in Omaha and a hall-of-fame coach in Dan McDonnell. It will likely be a slugfest.

We will decide who starts tomorrow later today. It will be Nathan Dettmer and Micah Dallas or Dallas and Dettmer. Hopefully, we can play well for two days, but if we get to a third game, we'll see where we are.

You are who you are this time of year. What you're hoping for is a great performance. You see that across college baseball where a guy comes out of nowhere like the closer from Texas State on Monday night. We need our best pitchers to pitch their best in the biggest moment. For the most part, Joseph Menefee, Jacob Palisch and Brad Rudis have done that.

My comments about pitching and defense were long-term. Texas A&M should always have outstanding pitchers. The offense will come and go, but elite pitching helps you win games. If you took away Tennessee's elite offense, they'd still be in the same spot because of their pitching and defense.

You see Dettmer's stuff in flashes. Part of that is because of the defense behind him. He is still throwing 95 mph around the end of the outings. They have to catch the ball behind him, and our pitchers must field their position. We've tried to mix things up and practice it a different way this week. I won't say that Dettmer pitching this deep into a season is a concern. It is what it is. Our strength coaches did a great job with him. I'm going to hope for his best performance of the season.

We have good hitters. People get caught up in the first inning vs. the ninth. They all have the same value, and you must get three outs. On Sunday, TCU had played one more game than us. When you're on fumes and you're facing Dylan Rock in front of the 12th Man, that's probably not going to go well for you. There might be years when we don't have a Rock or a Jack Moss, but we're trying to find them every day. Austin Bost has been incredible. Our guys play every single pitch the same, regardless if it's the first inning or the ninth.

If you had told me last year that we'd be here, I wouldn't have believed you. I did see that this team was special at the end of the fall. The returning players were so desperate to win. Everybody that was new, including the coaches, left some great places, but we all came here to do something really special at an incredible university. I saw that at the end of the fall, and that's why I gave the #12 to Troy Claunch because he was representative of everybody.

Claunch earned #12. It would have been very easy for the returning players to shun him. It would have been really easy for Troy not to be a leader. None of that happened. Troy invested himself in his teammates. Aggies are lining up to hire him when he's done playing baseball. Everyone sees what kind of leader and selfless guy he is. You can say the same thing about Palisch and Kole Kaler. Any time you have that from Troy out of the catching position takes it to another level, and there has never been a good baseball team without a good catcher. He's immensely special to us.

Rock is the perfect combination of intensity and being laid-back enough not to allow that intensity to not allow him to perform. Rock and Moss never take an unintentional swing. Every swing they take, whether it's off the tee or in batting practice, has an intention. They're so locked in on every swing. That's why you see them have success on the field. With Rock, you'd think he's from California because he's so laid back with the headband and everything. He's very intentional in how he ties his shoes. If we stretch at 2 p.m., he's rolling out there at 1:59. He's awesome, and he loves being here. He's soaking it all in. I think he's very, very grateful to be at Texas A&M and experiencing this success.
Never miss the latest news from TexAgs!
Join our free email list
PRESENTED BY