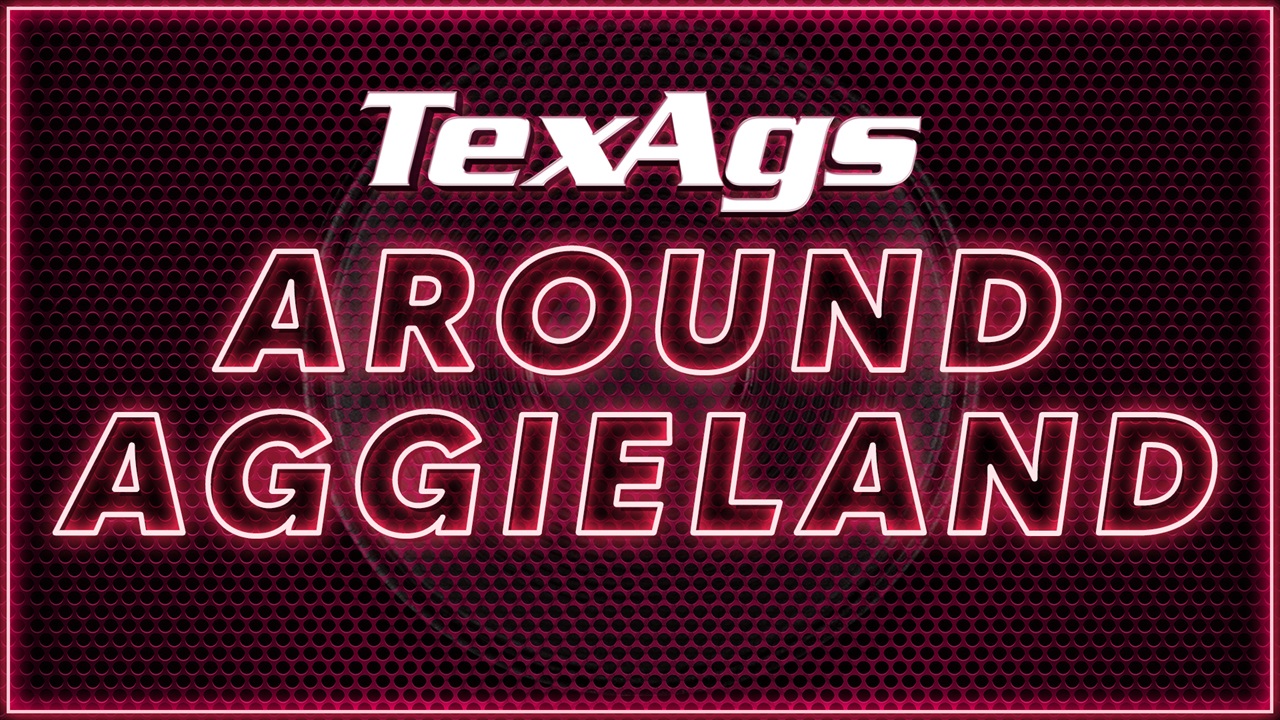 Texas A&M Baseball
Around Aggieland (5/20)
---
During Friday's edition of TexAgs Radio, the fishbowl's own Richard Zane joined to share updates from the latest in Aggie Athletics as a busy weekend is on tap with tennis continuing the NCAA Tournament, baseball wrapping up the regional season and much more.
---
Women's Tennis (33-1, 13-0 in SEC)
#7 Texas A&M continues its NCAA Tournament run this weekend as the Aggies face #2 Oklahoma in the quarterfinals in Champaign, Illinois, on Friday afternoon.
First serve is set for 4 p.m. CT, and the match will be streamed on the TennisOne app.
Oklahoma is 30-2 overall and was 9-0 in the Big 12 regular season. The Sooners fell to Texas in the Big 12 championship match.
Women's Golf
No. 19 Texas A&M begins play in the 2022 NCAA Championship on Friday as the Aggies tee off at the par-72, 6,383-yard Grayhawk Golf Club in Scottsdale.
Stroke play will be held from Friday through Sunday, and the top 15 teams of the 24-team field will advance to Monday's round of matchplay. The top eight teams will advance to match play, which will conclude on Wednesday, May 25.
Texas A&M's lineup includes Adela Cernousek, Hailee Cooper, Jennie Park, Blanca Fernández García-Poggio and Zoe Slaughter.
The 24-team field includes No. 1 Stanford, No. 2 Oregon, No. 3 South Carolina, No. 4 Wake Forest, No. 5 San Jose State, No. 6 Oklahoma State, No. 7 Arizona State, No. 8 Virginia, No. 9 Alabama, No. 10 Florida State, No. 11 USC, No. 13 Texas, No. 14 LSU, No. 15 UCLA, No. 16 Baylor, No. 17 Auburn, No. 18 Arkansas, No. 20 Michigan, No. 27 Georgia, No. 31 TCU, No. 32 Mississippi State, No. 33 Vanderbilt, No. 45 Purdue.
Men's Golf
No. 12 Texas A&M is headed to the NCAA Championships after finishing third in the Bryan Regional at Traditions Club over the weekend.
The Aggies finished at 4-under, shooting a total of 860.
Arizona won the regional at 13-under.
Walker Lee was the top A&M performer, finishing 4-under for the week.
The Aggies will be making their 33rd NCAA Championship appearance.

The NCAA Championships will be held May 27-June 1 at the Grayhawk Golf Club in Scottsdale, Arizona.
Baseball (34-16, 18-10 in SEC)
No. 6 Texas A&M continued its winning ways on Thursday night as the Aggies slugged their way to a series-opening victory over Ole Miss in Oxford, 10-5.
Dylan Rock hit a two-run homer in the first and a solo homer in the ninth.
Jack Moss was 3-for-4 with a solo homer in the ninth.
Austin Bost finished 3-for-4 with three runs scored.
Will Johnston tossed the final 1.1 innings, earning his third save in A&M's last four games.
Due to dramatics in the top of the ninth, Ole Miss head coach Mike Bianco was ejected and will serve a one-game suspension on Friday night. Rebel reliever John Gaddis has been suspended for four games.
The series with the Rebels continues on Friday night, and the Aggies are still tied atop the SEC West with the Arkansas Razorbacks.
Friday: 7 p.m. CT, streamed on SEC Network+
Saturday: 1:30 p.m. CT, streamed on SEC Network+
Softball (29-26, 6-18 in SEC)
Texas A&M begins regional play on Friday night as Jo Evans & Co. take on Minnesota at Marita Hynes Field in the Norman Regional.
First pitch is set for 4 p.m. CT and will be televised on ESPN2.
Never miss the latest news from TexAgs!
Join our free email list