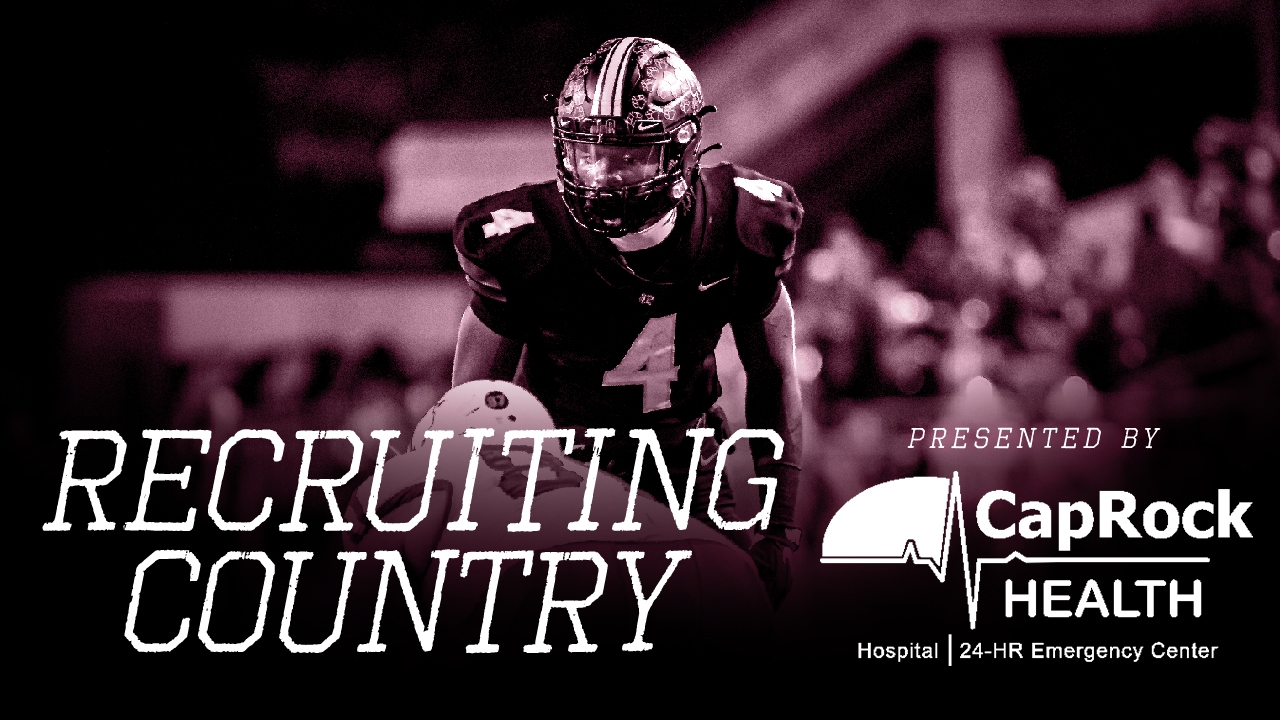 Texas A&M Football Recruiting
Recruiting Country: The latest recruiting news surrounding the Maroon & White
---
Key notes from Recruiting Country
Let's start with Harold Perkins‍. Other networks have to meet a quota for the number of stories produced; we don't do that here. Here's the thing, Perkins went to Florida, but that was expected. I don't think I would call that "news," in my opinion. These visits were expected when he committed to Texas A&M at the Under Armour All-America Game.

He went to Florida and enjoyed the visit. News Flash: When guys visit SEC schools on official visits, they will likely enjoy the trip. Texas A&M has been in contact with Perkins' family, mainly in that was D.J. Durkin introducing, as well as conversations with Tyler Santucci. Jimbo Fisher still has one face-to-face visit with Harold. If you ask me, that's like Mariano Rivera trotting out of the bullpen in the ninth to close things out. Right now, I don't think there is anything to worry about. If that changes, I will let people know.

If Signing Day were today, I'd say the Aggies would be the pick for Shemar Stewart‍. Texas A&M will be in-home this week with Terry Price and Elijah Robinson, I believe. Shemar has formed a really good relationship with a lot of the guys in the class that are already on campus. Again, nothing really new to report here.

Jason put out a note on some kids from the West Coast visiting. I'll let you read that. I know some of the guys already have offers, and I wouldn't be surprised to see a few more pick some up.

I don't believe the Aggies will have an official "Junior Day" until after the dead period in February. They still don't have an offensive line coach or a director of recruiting. They will, however, have some prospects in-town over the next few weekends. We will have those lists out on Thursday before each weekend.

I think you could see things change in the way people offer kids. I've always liked the idea of offers including a DocuSign link that means you can sign immediately if the offer is legit. I think that would curtail some of the carpet bombings you see from the schools like Alabama in the state of Texas just to get kids to campus.

It's still so early in the Rueben Owens‍ recruitment. There is absolutely nothing to worry about at this time. How kids feel about schools coming out of junior days can always not necessarily be the case in how things end up. Don't believe me? Look at these three names: Denver Harris‍, Evan Stewart‍, and Walter Nolen‍. Just let things play out. Posturing in January about the next year's class means nothing.
Never miss the latest news from TexAgs!
Join our free email list
PRESENTED BY