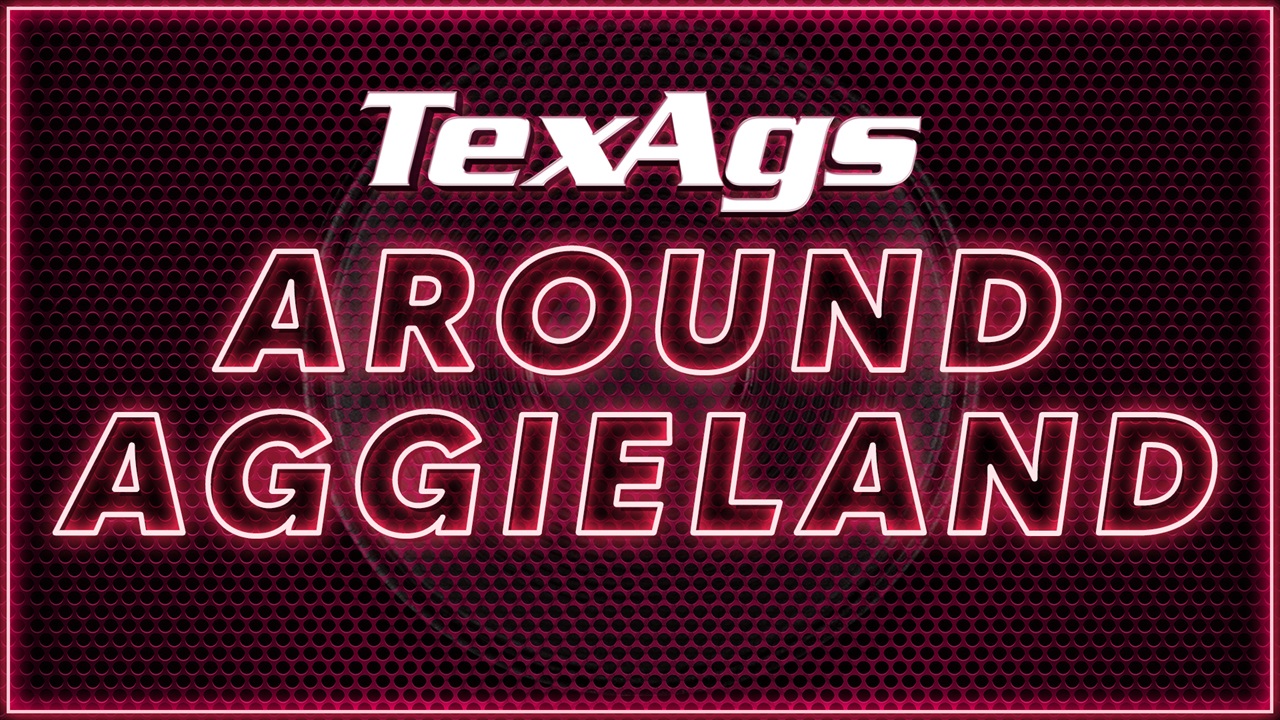 Texas A&M Basketball
Around Aggieland (1/14)
---
During Friday's edition of TexAgs Radio, the fishbowl's own Richard Zane joined to share updates from the latest in Aggie Athletics as a busy weekend is on tap in College Station with basketball season in full swing and much, much more.
---
Men's Basketball (14-2, 3-0 in SEC)
On Tuesday night, Texas A&M won its seventh game in a row as the Aggies dominated Ole Miss at Reed Arena, 67-51.
Henry Coleman III had 18 points to lead all scorers. Coleman shot 9 of 10 from the field.
Tyrece Radford contributed 12 points.
Texas A&M's 19-3 run with 7:29 to play put the game away.
Buzz Williams got 14 different players into the game, and nine Aggies scored at least two points.
The Aggies are back in action this weekend as they travel to Columbia, Missouri, to face the Missouri Tigers on Saturday afternoon.
Tipoff is scheduled for 2:30 p.m. CT, and the game will be televised on the SEC Network.
The Tigers will enter play with a 7-8 record overall and are 1-2 in SEC action following an 87-43 loss to Arkansas on Wednesday night.
Women's Basketball (10-6, 0-4 in SEC)
The struggles for Gary Blair's team continued on Thursday night as the Aggies fell to No. 1 South Carolina on the road, 65-45.
The game was tied 26-26 early in the second half, but a 15-4 South Carolina run ended any hopes of an Aggie upset.
Qadashah Hoppie had a team-high 15 points. Kayla Wells chipped in 11.
Texas A&M returns to Reed Arena on Sunday afternoon as they host Auburn.
Tipoff is scheduled for 4 p.m. CT, and the game will be televised on the SEC Network.
Track & Field
Both the men's and women's track & field teams will be in action this weekend as Texas A&M hosts the Ted Nelson Invitational at the Gilliam Indoor Stadium in Bryan-College Station.
The field also includes North Texas, Sam Houston State, SMU, Stephen F. Austin, UT-Arlington, UT-San Antonio and others.
Professional Athing Mu will also participate.
Gates open at 11 a.m. on both Friday and Saturday.
You can find the meet schedule HERE. Heat sheets have not yet been released.
Men's Tennis
The spring slate begins this weekend for the No. 19 Aggies as they travel to Thousand Oaks, CA, to play in the Sherwood Intercollegiate.
Play begins Saturday, Jan. 15, and concludes on Monday, Jan. 17.
Steve Denton's Aggies have been picked to finish sixth in the Southeastern Conference by the league's coaches.
Florida has been projected to win the SEC in 2022.
Women's Tennis
No. 14 Texas A&M opens its spring schedule on Sunday when they host McNeese and Tarleton in Aggieland.
Action at the Mitchell Tennis Center begins at 12 p.m. CT as the Aggies open with the McNeese Cowgirls.
Texas A&M will return at 4 p.m. CT on Sunday to host the Tarleton Texans.
The Aggies have been picked to finish second in the SEC in this year's coaches poll.
Georgia has been projected to win the SEC in 2022.
Softball
Texas A&M begins practice on Friday as the Aggies prepare for the 2022 campaign.
Jo Evans and select players will speak to the media this afternoon before the Aggies hit the field.
Opening Day at Davis Diamond is set for Feb. 11 as Texas A&M hosts Texas A&M-Corpus Christi, UT-Arlington and Western Kentucky in the Aggie Classic.
Never miss the latest news from TexAgs!
Join our free email list