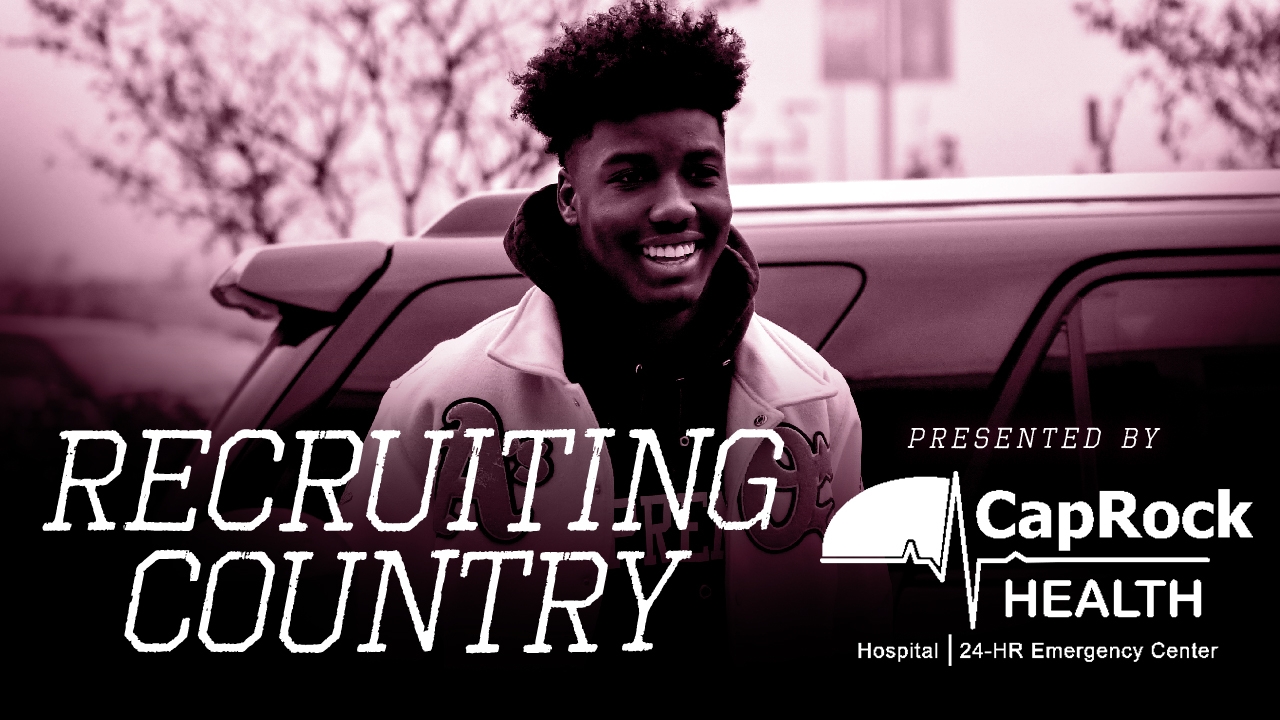 Photo by Jamie Maury, TexAgs
Texas A&M Football Recruiting
Recruiting Country: The latest recruiting news surrounding the Maroon & White
---
Key notes from Recruiting Country
Move-in day is probably harder on the parents than on the kids, especially the mamas. The kids started arriving around 11:30 yesterday. They know each other so well. The Johnson brothers, Max and Jake Johnson‍, probably know guys in this class the least. Marquis Groves-Killebrew‍ is another one that might be unfamiliar with the class. They have a lot of free time on their hands for a week to get to know each other before classes and workouts start.

The guy recruiting you is not going to be the same coach you play for. He's sunshine and rainbows, showing you all the good stuff and trying to get you here. Once you're here, that changes.

They'll be on weight and nutrition plans to get their bodies adapted to the college game as fast as possible. That's why arriving early is such a big deal. They also learn time management skills about how to structure their day without mom and dad. I felt like I learned more in my two years of junior college than I had previously with my parents. These guys are so good and coming from programs where maybe they didn't have to be as punctual as what Jimbo expects. That's culture, and they'll adjust. That'll start with the workout program.

On Saturday, I watched the A&M kids in the Adidas All-American Bowl. Deyon Bouie‍ didn't play any defense, and I wish we would've seen some of that. He had a touchdown catch, and you can see the skillset and athletic traits that make him an intriguing defensive back prospect. I still would've liked to see what kind of tackler he'd be. He showed himself as an athlete and the short-area burst that makes him a player in punt returns.

Ethan Moczulski‍ hit two field goals. They were 36 and 41-yarders, right down the middle. He hit a nice onside kick as well. He looked really good throughout the week at practice. Seth Small is moving on. Caden Davis is the penciled-in starter, but maybe there is a kicking competition that will go on. Someone told me they think Ethan was the best kicker in the country, and that's from someone high up at the Kohl's Kicking Camps. The mechanics of how he strikes the ball is impressive. Ethan has a chance to push Davis. You saw on Monday night how important a really good college kicker is.

The guy that made the best account of himself in San Antonio was Hunter Erb‍. He looked great at guard. Go back to the beginning of the 2022 cycle when A&M pushed really hard for his commitment. Like Noah Thomas‍ and Martrell Harris‍, that proved to be an excellent evaluation with how Erb played as a high school senior. He's going from a kid to a man in terms of his body, and he has a chance to be a really good player.

Shemar Stewart‍ is supposed to be here this weekend for an unofficial. He will also go to Georgia and Miami. You don't like him visiting the national champions, and then it'll be a hometown visit with Mario Cristobal and Miami. It's going to be tough. A&M will have to fight these last two weeks to get him in.

Stewart has a great rapport with guys like Kam Dewberry‍, Ish Harris‍ and Walter Nolen‍. He keeps up with the class in group chats and all that. A&M is set up to win the recruitment, and you always want to be in that position with three weeks left.

With Harold Perkins‍ going on these visits: Wouldn't you feel better about him already being committed? It's much easier to keep a kid committed than to push him to commit.

Texas has a really good class, and they should be excited about it. But nobody wants to talk about a 5-7 team with a loss to Kansas being in the top-five in recruiting. People only want to talk about an 8-4 team with a national championship head coach being the No. 1 ranked recruiting class. Which one of those makes more sense? Texas is closer to the team at No. 16 in terms of recruiting than they are to Texas A&M. There is still a wide gap between the No. 1 class and the No. 5 class. You have to be recruiting at this level to play in the games like Alabama and Georgia were on Monday night.

You can't be No. 1 in recruiting and then go sign a No. 9 or No. 10 class. Jimbo won't do that. It's about being in the top three for a number of years in a row.

The kid that made the pick-six in the national championship game was the No. 1 overall player in the state of Arizona a few years ago. The No. 1 player in Arizona this year was Anthony Lucas‍. There are some real similarities between what Texas A&M and Georgia are doing on the recruiting trail.

Harold Perkins can absolutely play next year. I don't know what position, but he can play. There will be packages that Durkin puts in specifically for him to showcase his athleticism and get after the quarterback. You don't keep those kinds of athletes off the field. They come in and impact your program early.
Never miss the latest news from TexAgs!
Join our free email list
PRESENTED BY